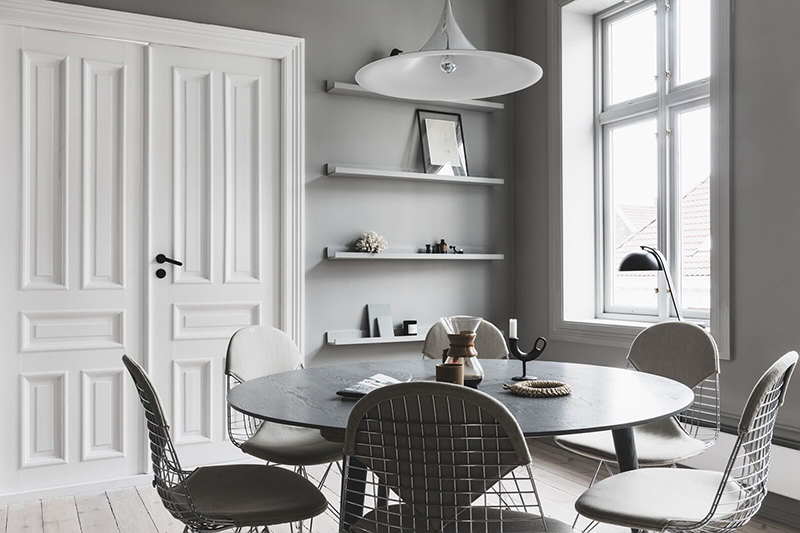 This is the seventh roundup in my "Best of 2018" series. I browsed through the 250+ articles published on Nordic Design in 2018 and drilled down the most read and liked content, which I'll share with you over the upcoming weeks – Gorgeous and inspiring interiors worth remembering and saving for future reference.
Now I've gathered 21 (I couldn't narrow it down further!) of the most beautiful Scandinavian dining rooms featured on the site last year. Here they are, in no particular order. You can click on the images to view the full articles.
Enjoy!
1. The Monochrome Home of Finnish Interior Designer Laura Seppänen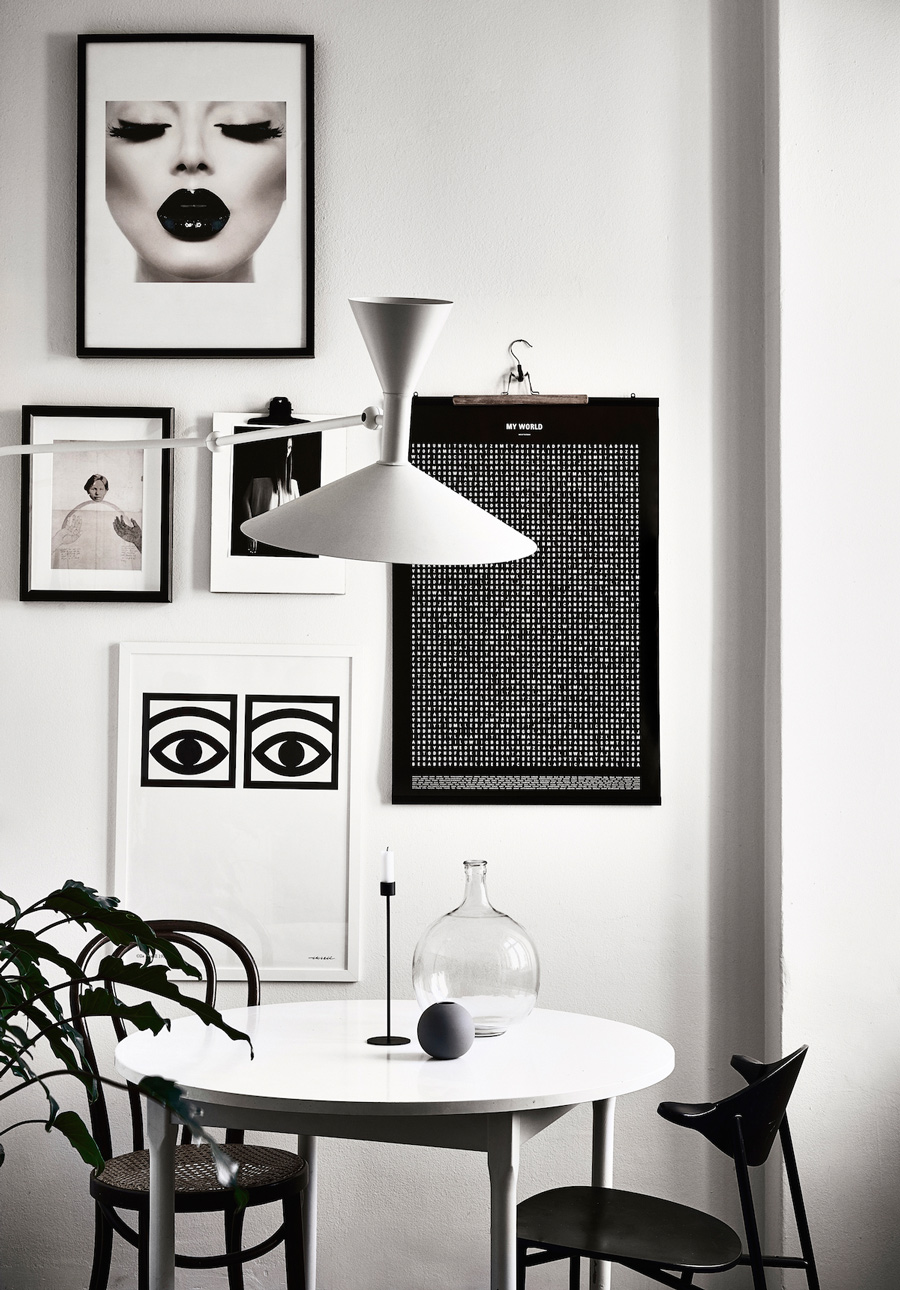 2. Tour a Lavish, Dream Apartment in Stockholm
3. Discover the Work of Norwegian Design Studio Heem
4. Take a Peek Inside the Beautiful and Eclectic Copenhagen Home of an Art Curator
5. The Cool Industrial New York City Loft & Showroom of Vipp Owner Sofie Christensen Egelund
6. A Light-Filled Interior with a Soft, Natural Palette
7. Step Inside a Cool, Calm and Collected Home in Sweden
8. Peek Inside the Gorgeous Family Home of a Norwegian Creative & Blogger
9. Spacious and Bright Home in Finland with Lots of Gorgeous Wood Details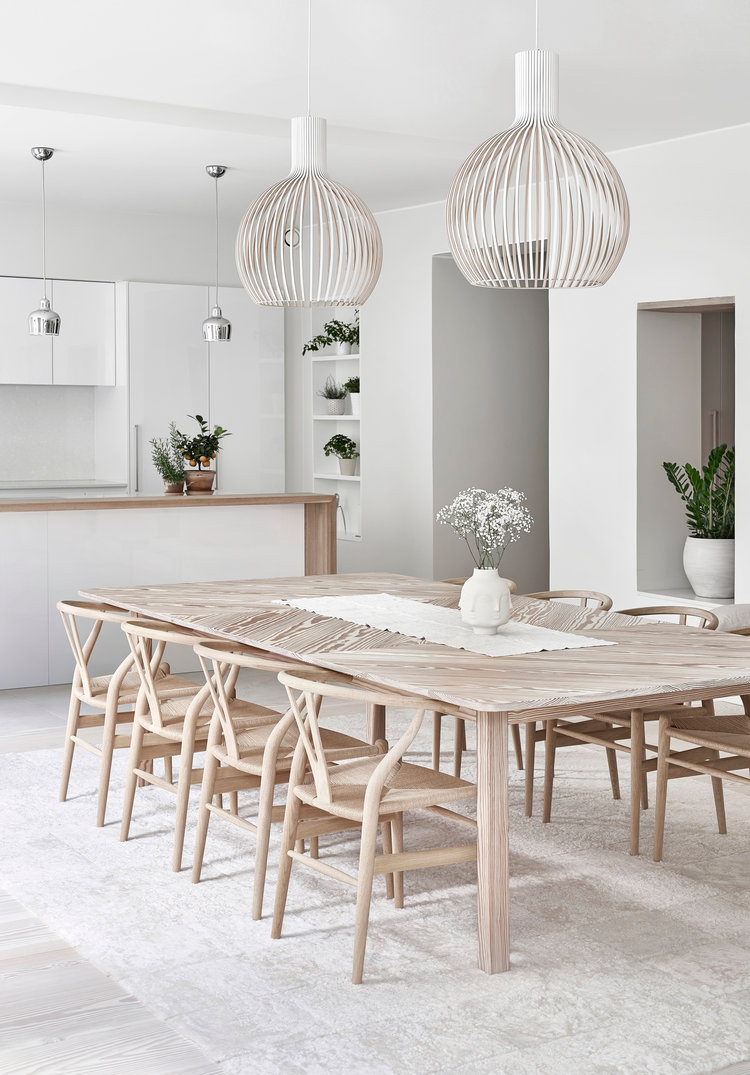 10. Tour the Classically Scandinavian Home of Fashion Maven Anna Teurnell
11. Inspiration from Gubi Home Stories
12. An Elegant Photoshoot Starring an Iconic Chair Dressed in Red Velvet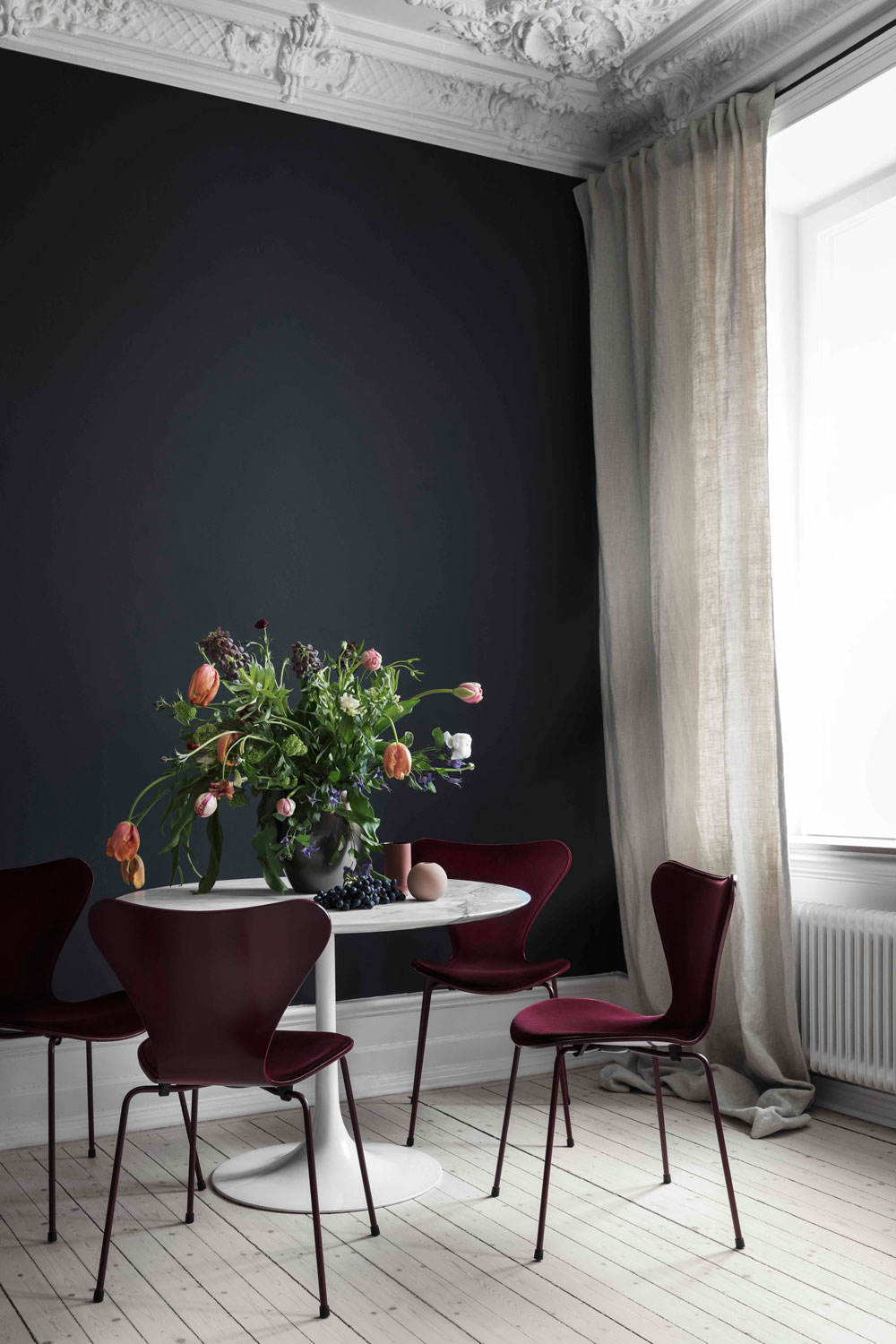 13. Killiehuntly Farmhouse and Cottages: A Luxurious Retreat with a "Scandi-Scot" Interior by a Danish Billionaire
14. The Beautiful Copenhagen Home of a Vintage Scandinavian Design Collector
15. Tour the Beautiful Home of Finnish Interior Stylist and Designer Minna Jones
16. Beautiful Work by Sundling Kickén and Kristofer Johnsson for New Swedish Online Shop
17. Danish Brand Menu Opens Showroom in New York City
18. A Stylish and Characterful Home with a Beautiful Graphic Expression
19. Tour a Sophisticated and Serene Swedish Apartment with an Effortless Elegance
20. A Lovely Interior with a Monochromatic Design Scheme by Lovisa Häger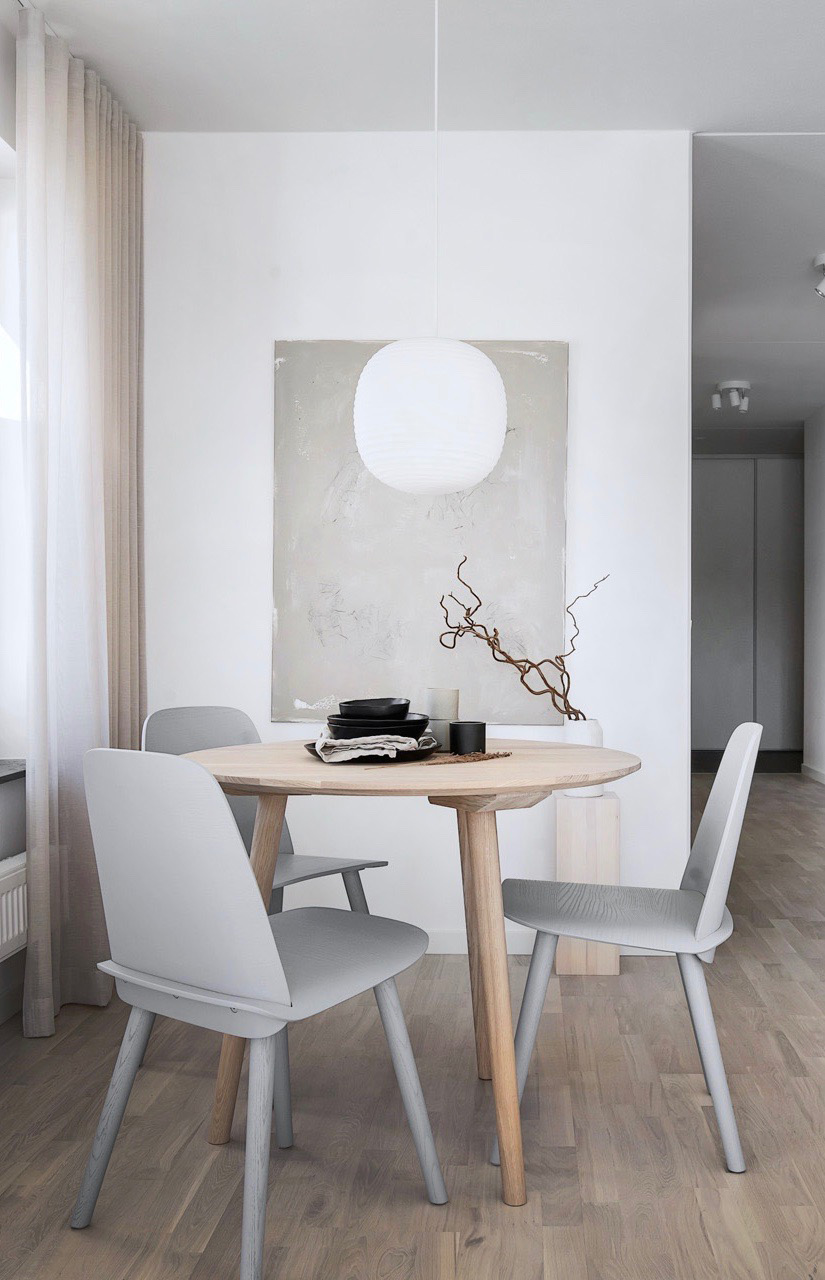 21. This Beautifully Renovated Historic Townhouse in Norway is Now a Stylish Rental Getaway
Which one is your favorite?
If you'd like to see more beautiful dining rooms, have a look at my image gallery or see my previous yearly roundups.
---