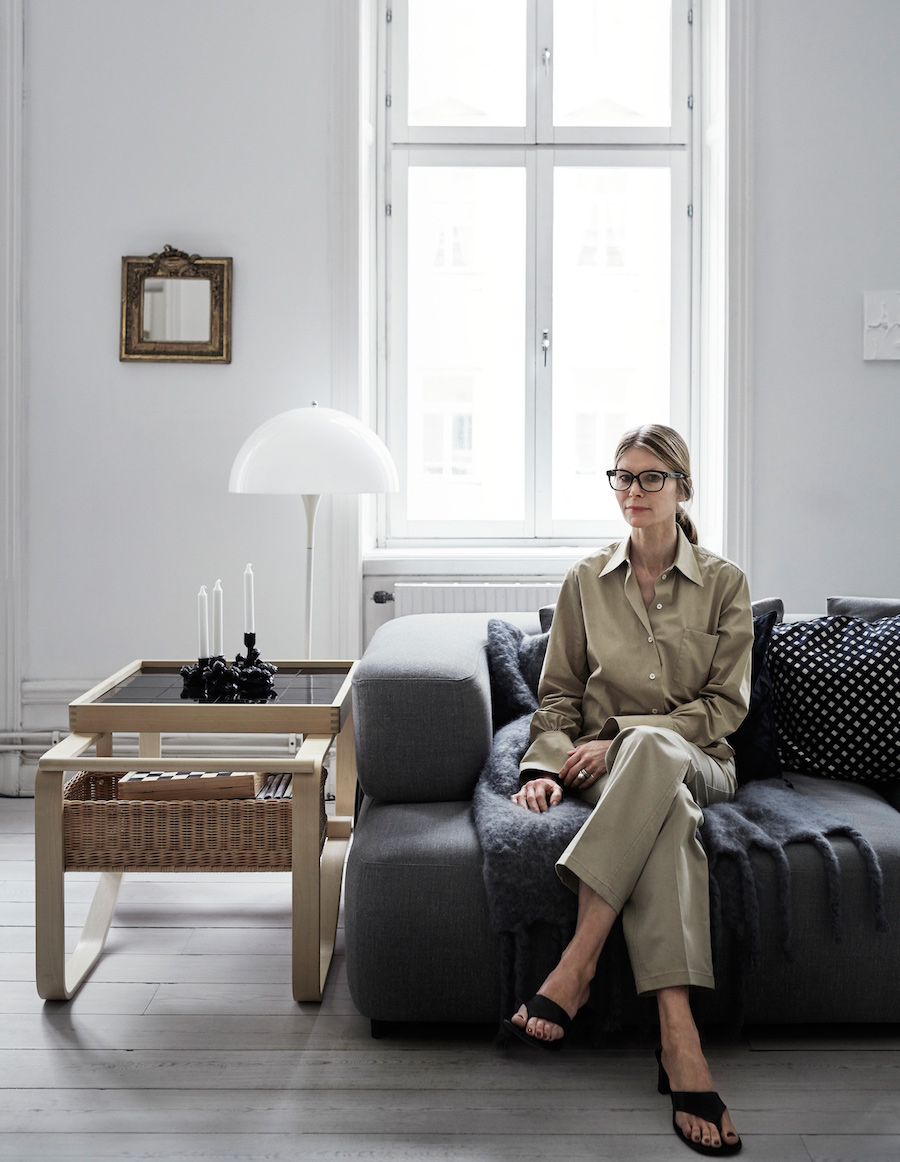 Anna Teurnell has a tremendous influence on the Scandinavian fashion world, having worked as Head of Design at H&M and at &Other Stories, as well as Creative Director of Marimekko – It was even said that she has brought the "Finnish brand into 21st century" (source). She now leads the design department of Arket, a Swedish lifestyle brand.
Here, we take a peek inside her utterly stylish and Nordic home in Södermalm, Stockholm. It was published in Residence magazine some time ago, and I find it still so relevant today – Oh, the joys of timeless design, am I right?
Let's take a look.
I like that the bookcase in the living room was left crowded; it adds instant personality and a focal point in the neatly organized and well-curated interior. Same thing for the fridge in the kitchen: It is plastered with pictures.
I spot a tea trolley 900 by Alvar Aalto, a Bollo armchair by Andreas Engesvik for Fogia, a rocking chair by Eames for Vitra, dining chairs by Arne Jacobsen, and a Panthella floor lamp, among others. The all-white vacuum cleaner is from Electrolux.
I am also a fan of the soothing white, black and grey color palette. It is pared-down, simple yet refined, and classically Scandinavian!
And what to say about the original crown molding and tile stove? Both add so much character.
What a beautiful home!
If you like this interior, you might want to take a look at Teurnell's gorgeous minimalist summerhouse!
Styling: Lotta Agaton
Photos: Kristofer Johnsson for Residence
---