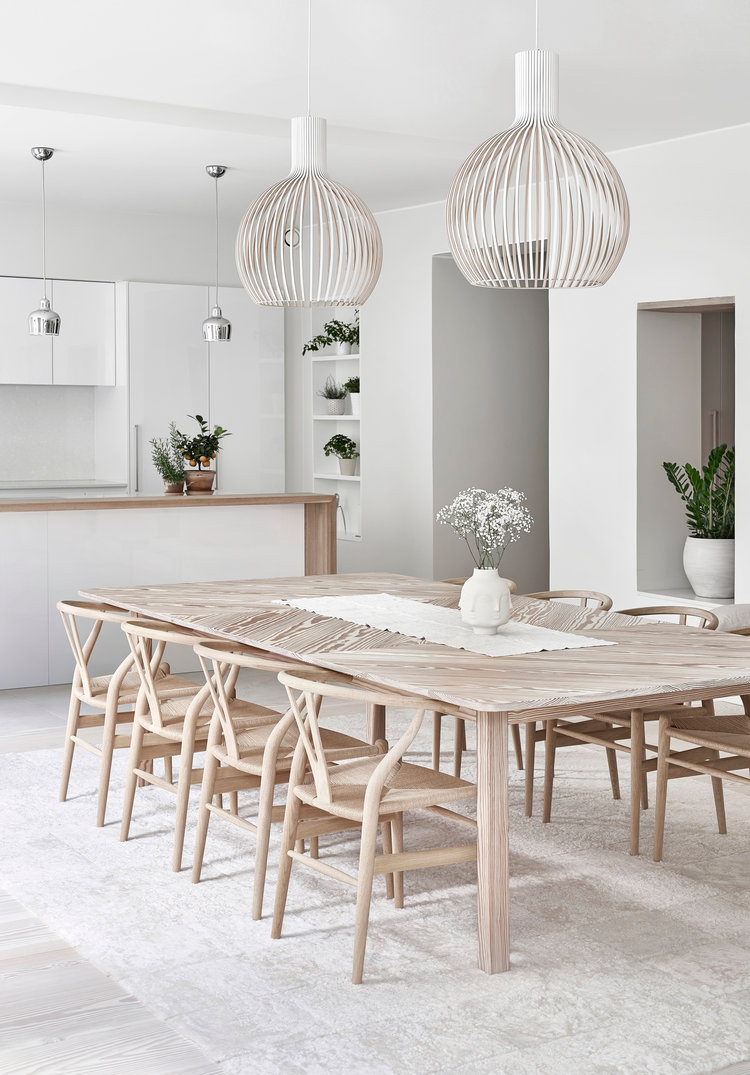 Bright, light and airy – These are first words that came to my mind when I saw this beautiful Finnish home.
The stars of this interior are all the gorgeous wood details that can be found throughout the place. The stunning floorboards, the kitchen island with its overhang, the built-in shelves and alcoves in the hallway, as well as the stylish furniture and accessories… They add warmth, a great tactile quality, and a layer of depth without complicating the colour palette. It also prevents the (almost) all-white interior to feel too sterile.
The soft palette really makes the place feel calm and cohesive.
Enjoy the tour!
In this home I spot:
May I just emphasize the lounge area (last three pictures)!? It has a cozy sitting corner, an access to the wine cellar and it is right next to the spa-like bathroom with sauna… Pretty awesome, right?
For more beautiful Scandinavian-inspired homes, browse the image gallery.
If you'd like to receive some of our best design news straight to your inbox, join the ND newsletter!
Photos: Riikka Kantinkoski for Avotakka
Note: I first wrote this article in 2018. Since then, it was updated and republished.
This article contains affiliate links, marked with a *. They help us generate some revenue to fund our business operations, allowing us to be less dependant on branded content or banner ads. We only link to products we truly love and genuinely recommend.
SaveSave
SaveSaveSaveSave
SaveSave
SaveSave
---