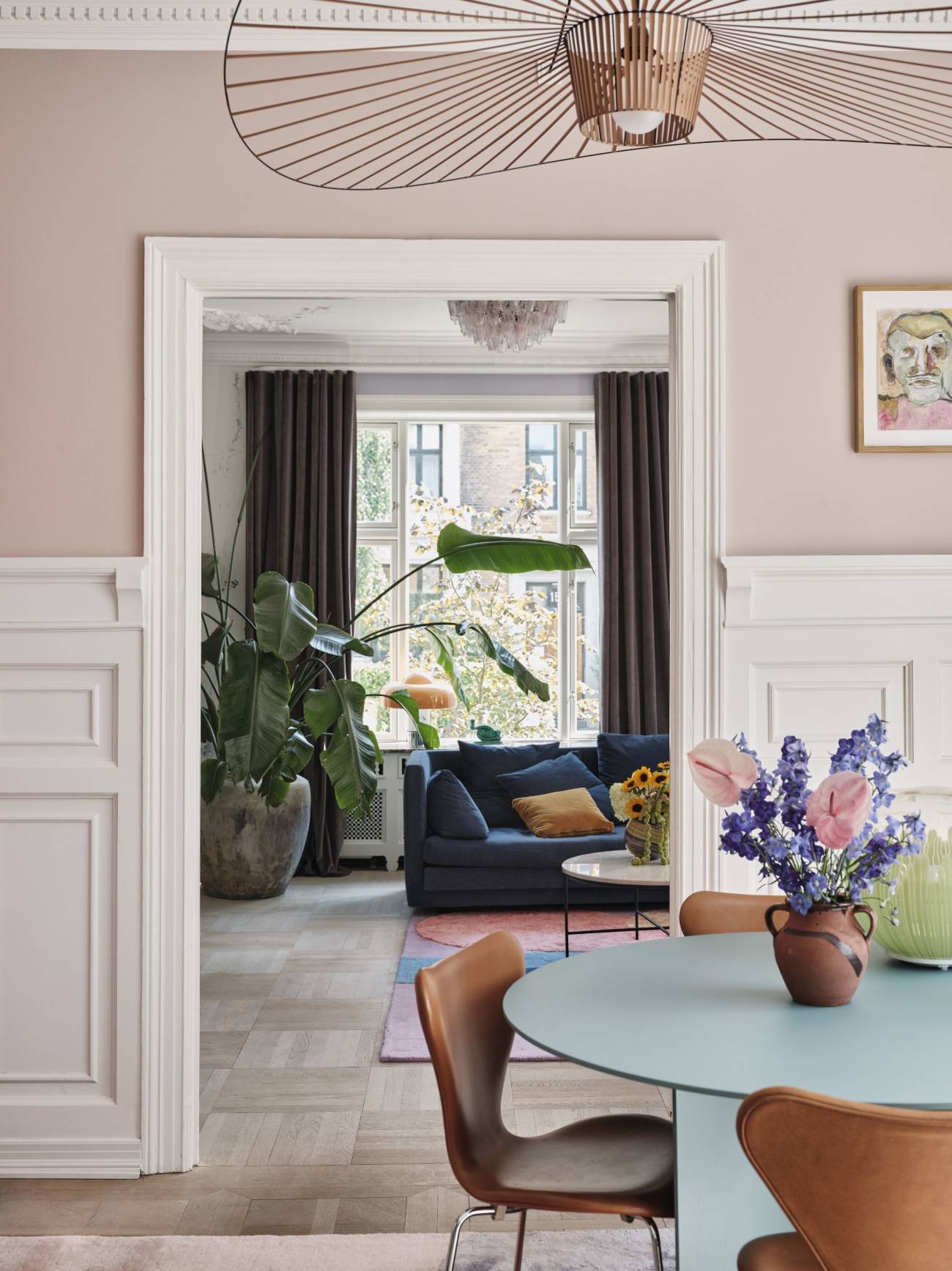 This is the family home of Danish stylist and content creator Cathrine de Lichtenberg, a renovated 2700 ft2 / 250 m2 apartment in a historic building in Frederiksberg, Copenhagen.
She works at Poppykalas, a creative and trendy floral design studio, so you bet she knows a thing or two about joyful color combinations.
Her playful approach is obvious when looking at pictures of her apartment, and it makes me want to step outside of my comfort zone a little… Her bold decorating choices are paying off!
Cathrine nailed down her eclectic look with a blend of classic Danish furniture with flea market finds, unexpected colors, and lots of contrasts in materials, hues, textures, shapes, and styles.
On the walls -and ceilings- you'll find the most delicate lilac, a muted pink, a smokey blue, honey, green, and also wallpaper and a dried flower display.
Each room unveils a unique design with its own beautiful color scheme, and the result is fun, but also refined and considered. I am loving it!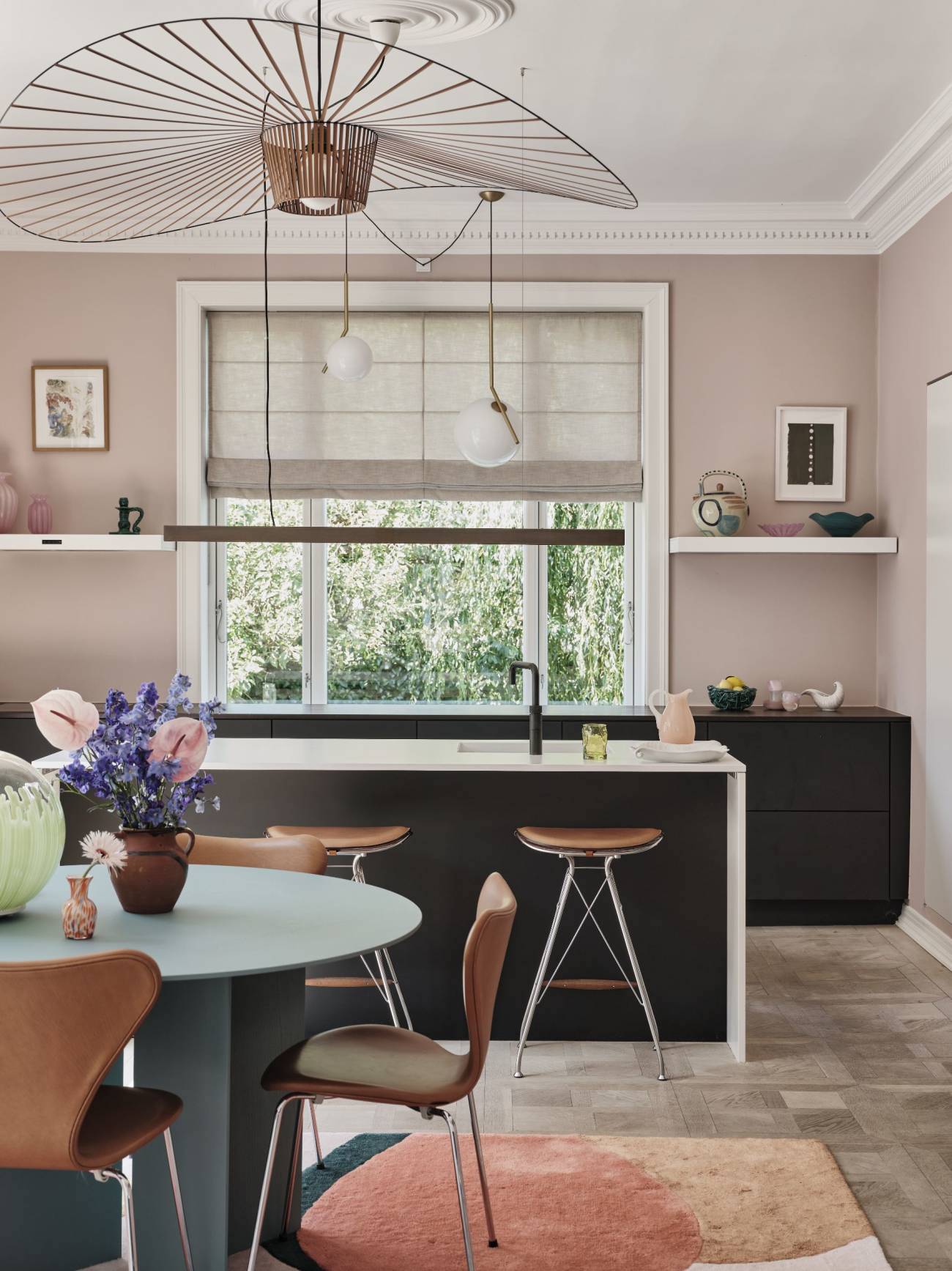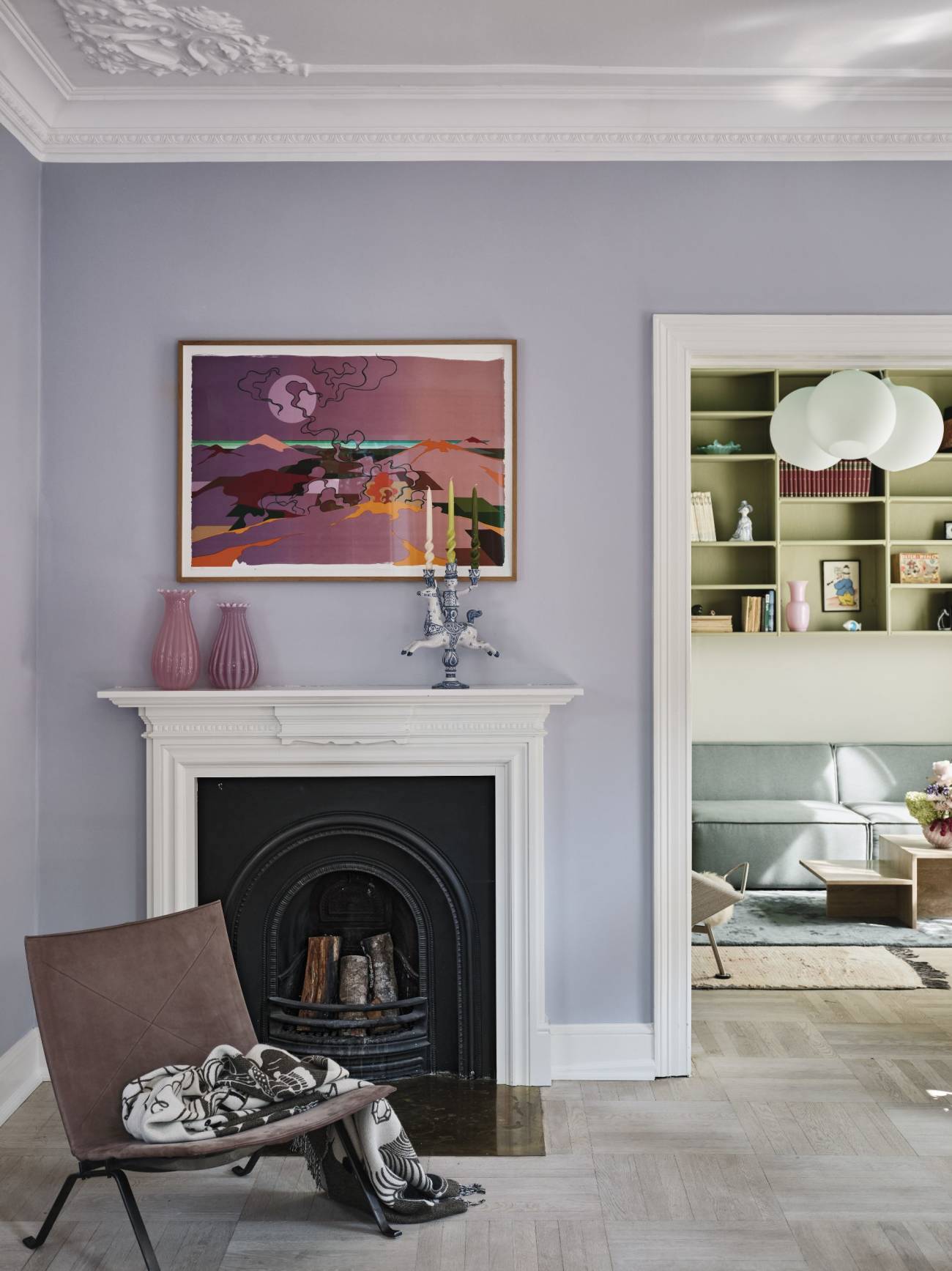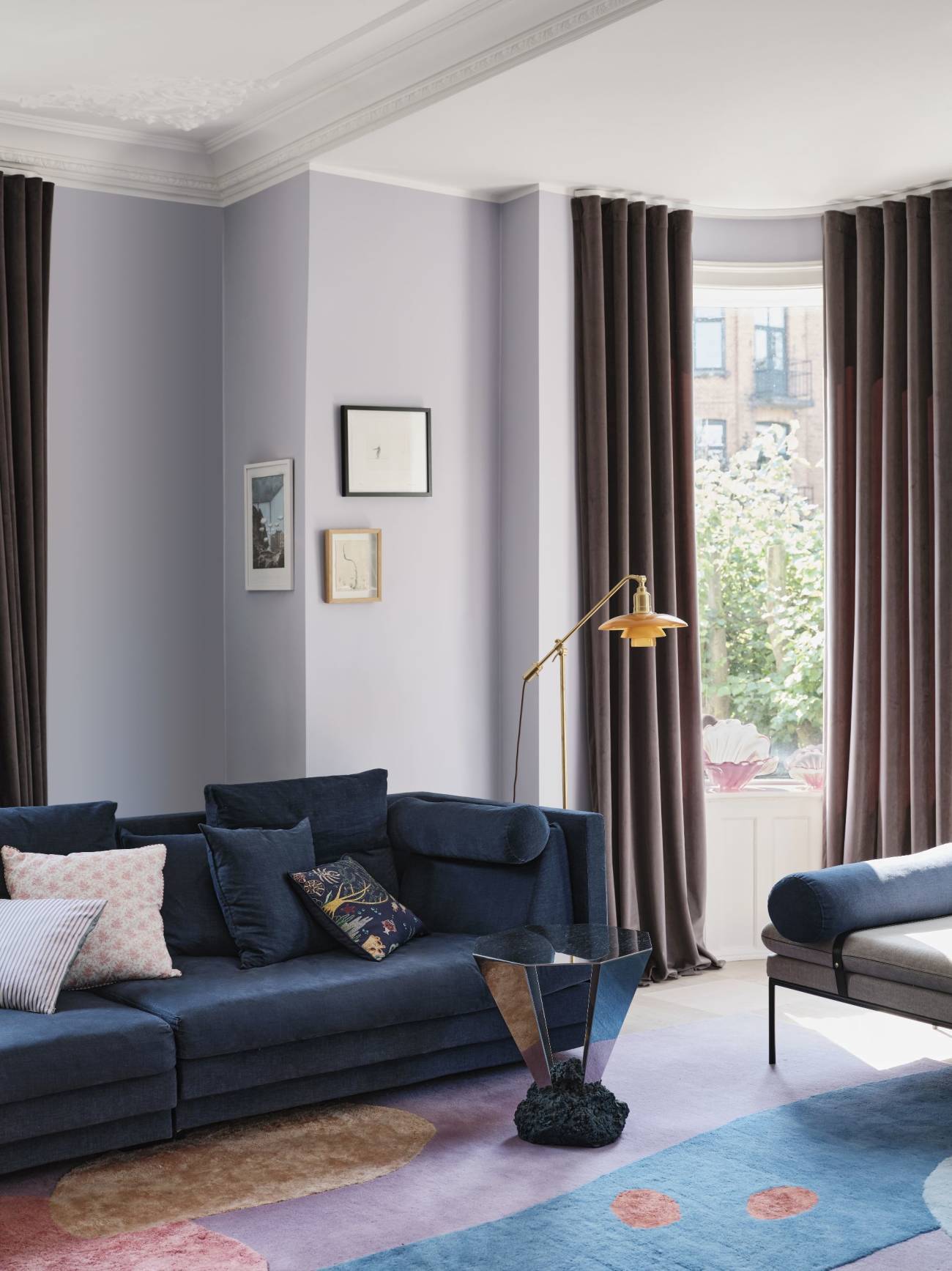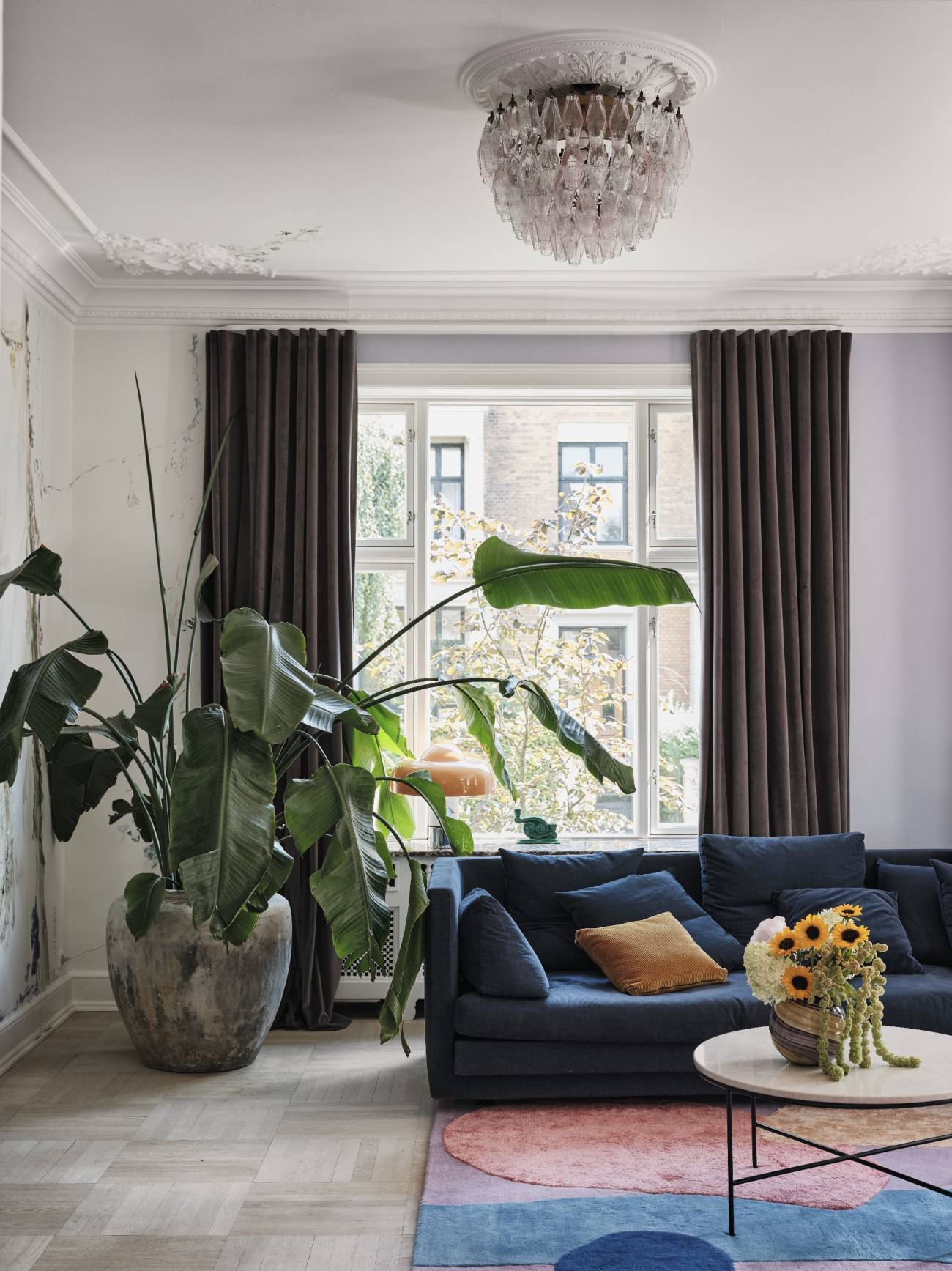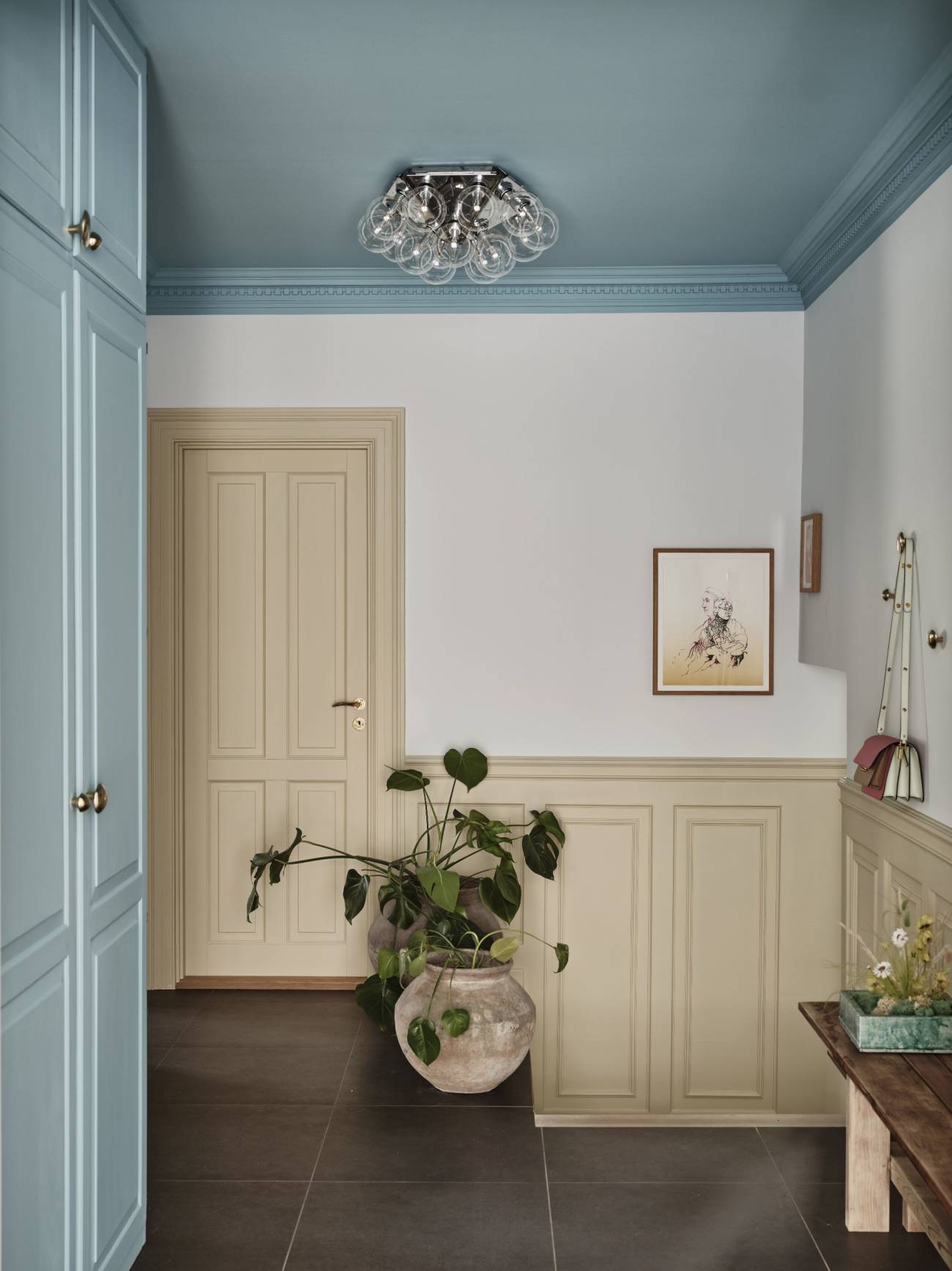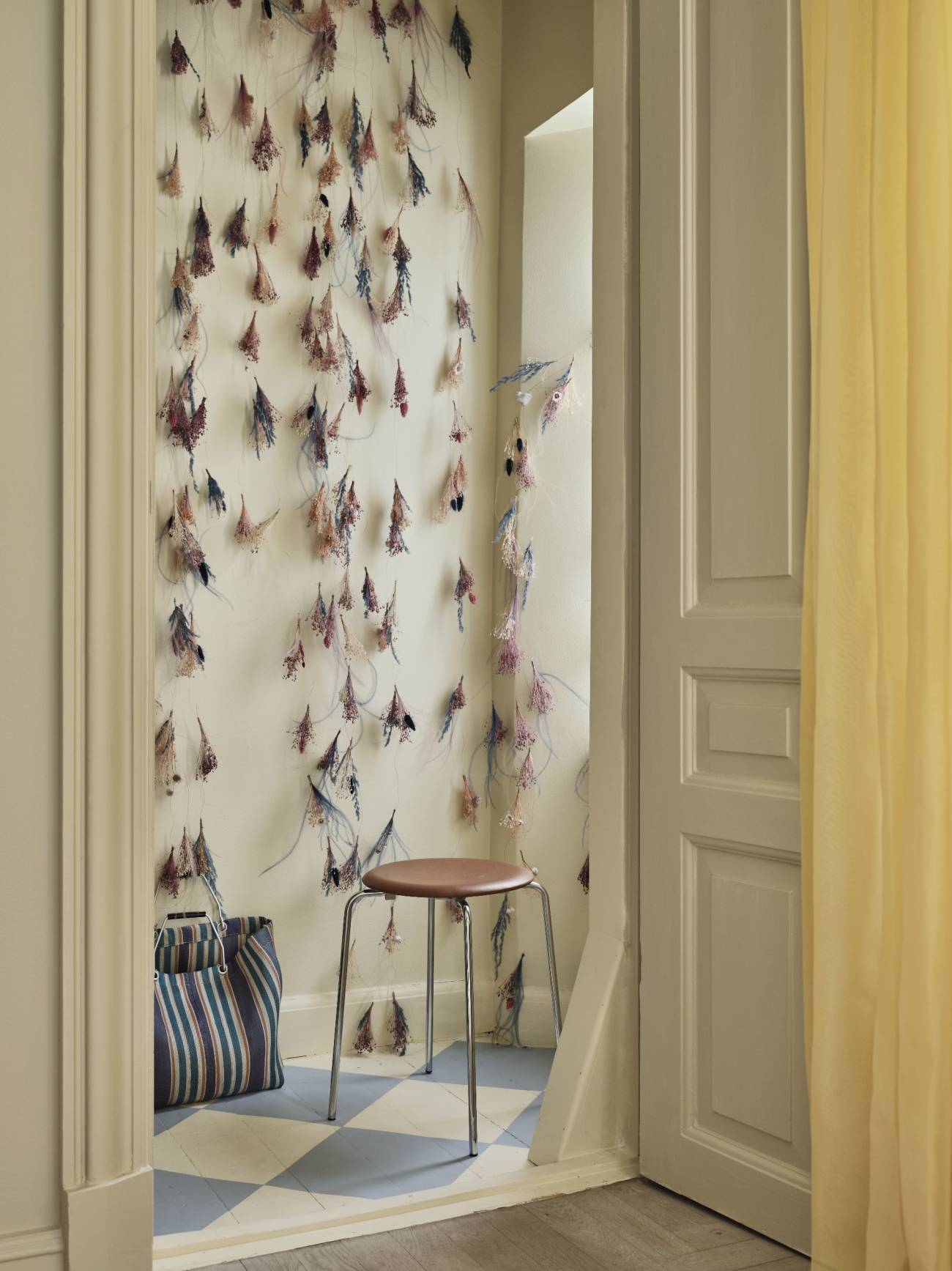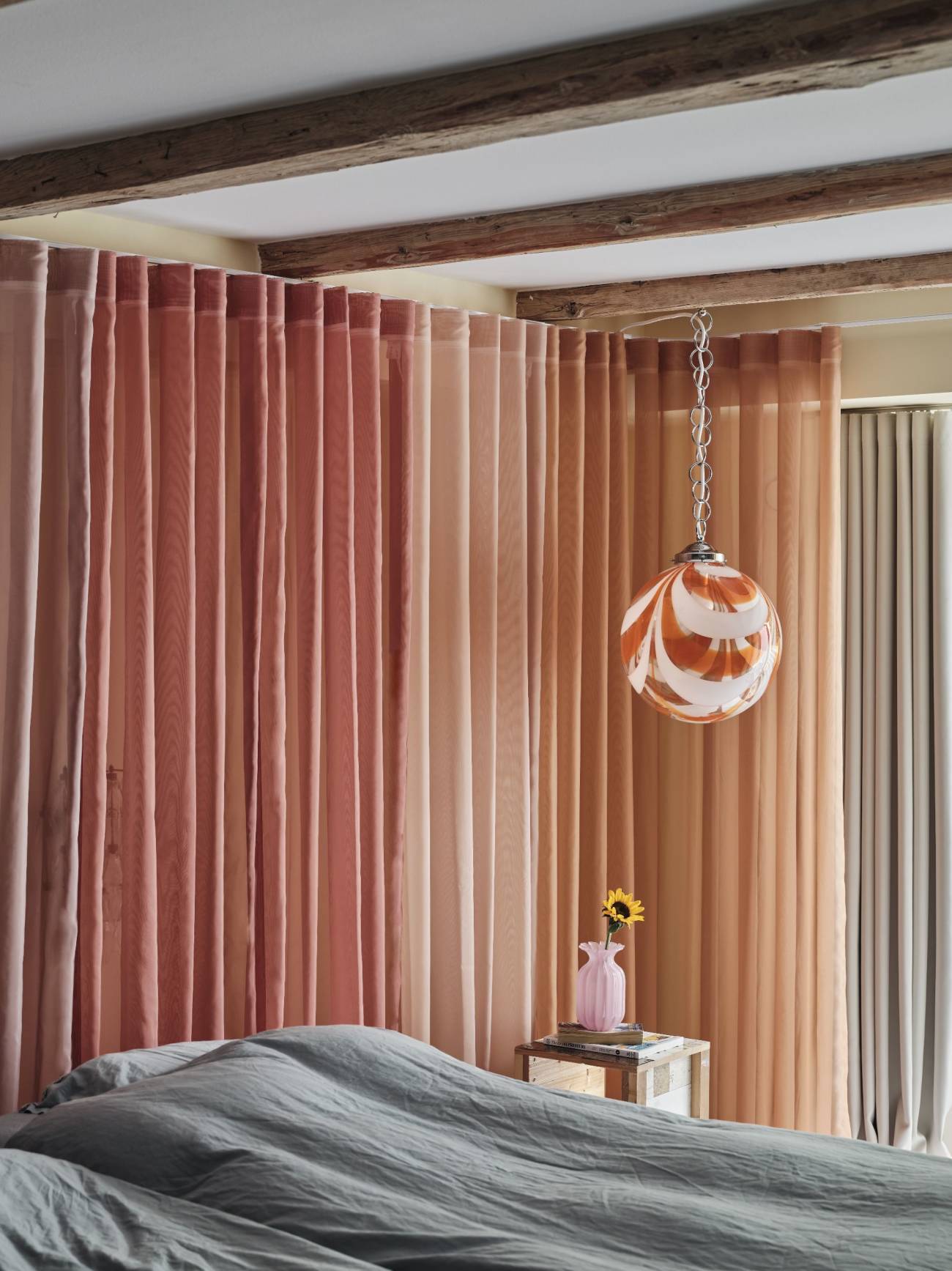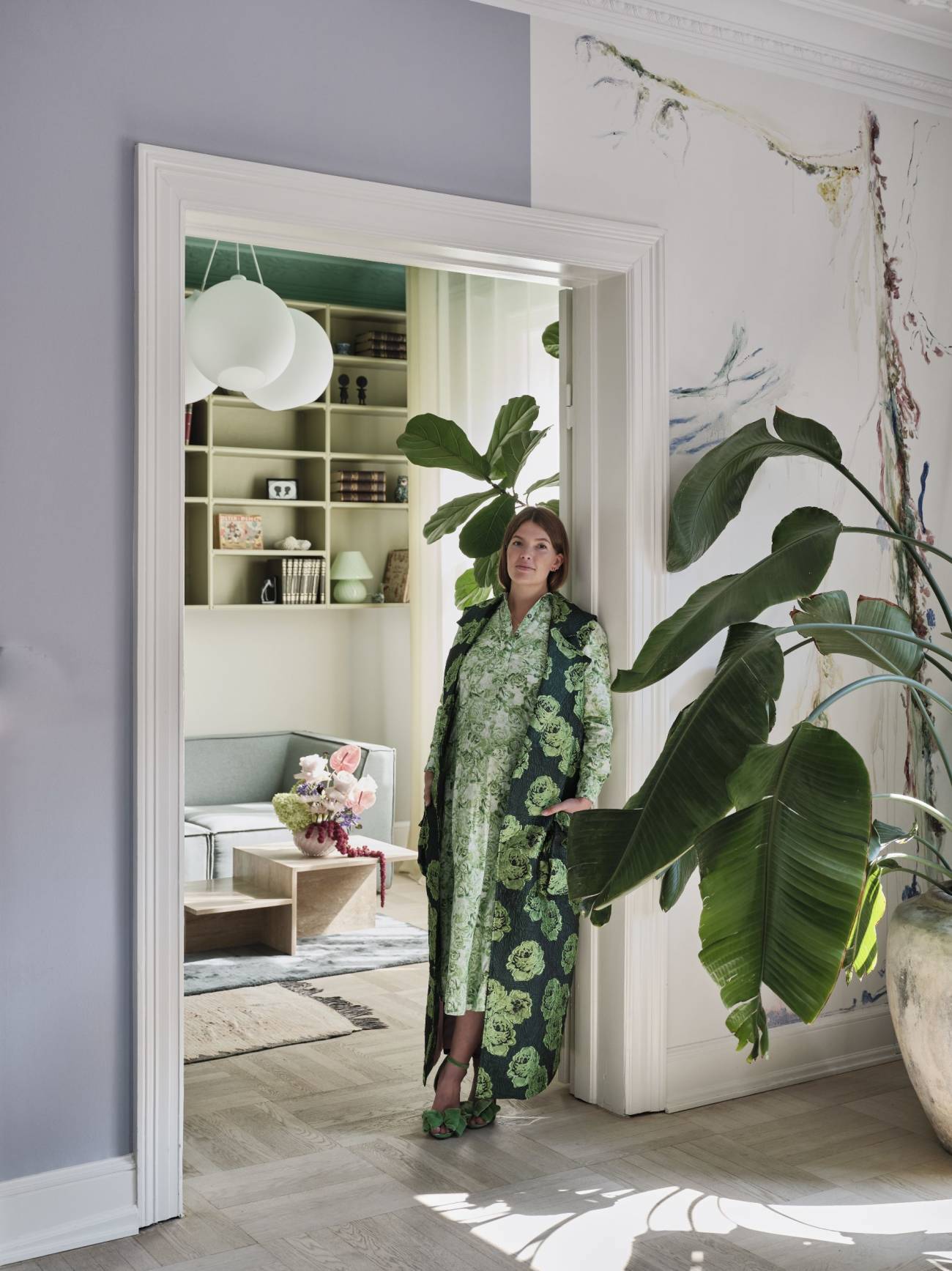 To see more of Cathrine's home, follow her on Instagram.
If you like colorful interiors, you must take a look at the creative universe of Danish company File Under Pop.
Stylist: Marie Monrad Graunbøl
Photos: Andrea Papini for ELLE Decoration
---