.
Nordic Design
Nordic Design was created in 2010 to be used as a personal design reference, and it quickly became a go-to source of information for people around the world. It is now a leading, award-winning online platform dedicated to Scandinavian-inspired design and interiors.
Updated regularly, Nordic Design presents a curated selection of innovative products, beautiful home tours, travel tips, shopping destinations, interviews, styling inspiration and decorating ideas.
We celebrate the simplicity and timeless appeal of Nordic design. We are strong believers in buying less and better, and that we should only surround ourselves with beautiful objects that we truly love; well-designed, functional and quality products, with a respect for craftsmanship and materials. We hope to inspire readers to create a beautiful and meaningful home that is elevated yet cozy, personal and characterful.
For inquiries, collaboration opportunities, questions or comments, please see our Contact page.
Join the ND newsletter to receive periodic updates, interior inspiration, travel tips and advice on creating a serene, stylish home you'll love: Subscribe here!
.
.
As seen in
.
.
The Editor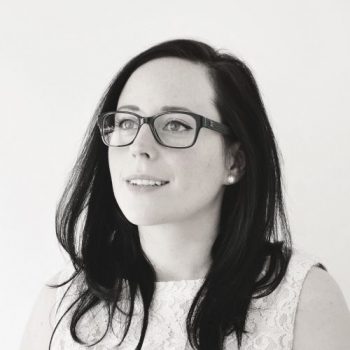 Catherine Lazure-Guinard is the founder and editor of Nordicdesign.ca.
Her passion for Scandinavia was born when studying in Denmark 15 years ago. She discovered with great admiration the Nordic lifestyle, designs, and cultures. And just like that, a semester abroad turned into a decade of living in Europe.
After a successful career advising brands on strategic positioning, content creation, PR campaigns, and social media, Catherine left the corporate world to fully dedicate herself to Nordic Design. It is a place where she shares her inspiration and tips to turn a house into a home, and where readers can find suggestions on where to travel and shop.
She now lives in the countryside near Montreal, Canada, with her husband and son, surrounded by forest and mountains.
.
.
Join the team
We currently do not have any openings.
.
.
Advertise
With Nordic Design, our goal is to celebrate amazing design, to share the love, and to inspire people from around the world. We also wish to use our online reach to give a hand to designers, artists, entrepreneurs, and brands to promote their amazing work and products.
We offer numerous advertising options, from banner ads and sponsored articles to social media mentions, brand endorsement, reviews, etc. Nordic Design has more than 325,000 followers on social media and over one million unique visitors a year. If you would like to receive our latest advertising kit with detailed statistics, please contact us.
Note to our readers:
We only work with brands we use, love, and genuinely recommend, and all thoughts and opinions are our own. Our partners contribute to the growth of Nordic Design, and we thank you for supporting them. You can trust we are very selective with sponsors, and we will only share information we believe you'll enjoy and benefit from.
.
.
SaveSave
SaveSave
SaveSave
SaveSave
SaveSave
SaveSave
SaveSave
SaveSave
SaveSave
SaveSave