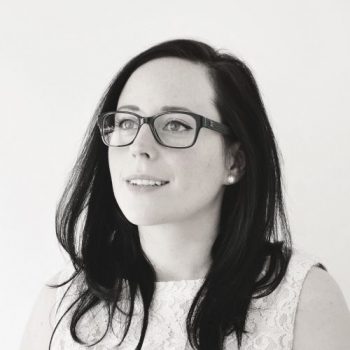 The Editor
Catherine Lazure-Guinard is the founder and editor of Nordicdesign.ca. Her passion for Scandinavia was born studying in Denmark 15 years ago. She discovered with great admiration the Nordic lifestyle, designs, and cultures. And just like that, a semester abroad turned into a decade of living in Europe.
She is now based out of her home near Montreal from where she shares her finds and inspiration, driven by her passion for the pure aesthetics of the North.
Besides running Nordic Design, Catherine advises brands on strategic management, positioning, content creation, PR campaigns and social media. She has over 10 years of experience as a multichannel marketing and communication consultant for international companies.
Catherine also offers Interior Consulting services.
The Blog
Nordic Design was created in 2010 to be used as a personal design reference, and it quickly became a go-to source of information for people around the world. It is now a leading, award-winning blog dedicated to Scandinavian-inspired design and interiors.
Updated regularly, Nordic Design presents a curated selection of innovative products, beautiful home tours, travel tips, shopping destinations, interviews, styling inspiration and decorating ideas.
Catherine Lazure-Guinard created Nordic Design out of a love for the simplicity and timeless appeal of Scandinavian design. She is a strong believer in buying less and better, and that we should only surround ourselves with beautiful objects that we truly love; well-designed, functional and quality products, with a respect for craftsmanship and materials. Her goal is to create a meaningful home that is elegant yet cozy, personal and characterful. You'll find Catherine's inspiration for her everyday life on Nordic Design.
For hiring inquiries, collaborations opportunities, questions or comments, please see our Contact page.
As seen in
Join the team
We are currently looking for talented people to join our virtual team on a project basis. If you are a fan of design and would like to become a part of a growing media platform, have a look at the opportunities below:
CONTRIBUTOR(S)
We are currently looking for writers, journalists and design enthusiasts interested in creating articles to gain visibility and experience. We want long-term collaborators who will add value to our site.
SALES REPRESENTATIVE
Exciting things are happening at Nordic Design, but our big plans are only possible with the help of sponsors and partners. We are looking for somebody who understands what our brand is about and who will act as our dedicated ambassador. His/her role will be to carefully select companies that are relevant, interesting and in line with the Nordic Design values, and to secure various collaborations that our readers will enjoy and benefit from.
If you are interested and would like to know more, send us a mail! Tell us what you could do for Nordic Design and why you think are a good match. Please include a link to your portfolio and/or social media account(s) if possible.
We look forward to hearing from you!
Advertise
With Nordic Design, our goal is to celebrate amazing design, to share the love, and to inspire people from around the world. We also wish to use our online reach to give a hand to designers, artists, entrepreneurs, and brands to promote their amazing work and products.
We offer numerous advertising options, from banner ads and sponsored posts to social media mentions, brand endorsement, directory membership, reviews, etc. Nordic Design has more than 250,000 followers on social media and over 200,000 page views per month. If you would like to receive our latest advertising kit with detailed statistics, please contact us.
Note to our readers:
We only work with brands we use, love and recommend, and all thoughts and opinions are our own. Our partners contribute to the growth of Nordic Design, and we thank you for supporting them. You can trust we are very selective with sponsors, and we will only share information we believe you'll enjoy and benefit from.
SaveSave
SaveSave
SaveSave
SaveSave
SaveSave
SaveSave
SaveSave
SaveSave
SaveSave
SaveSave