We went through the 352 posts published last year to make lists of the best content and the cream of the crop of all pictures so you can start off the year with loads of inspiration!
We continue our "Best of 2015" roundups with the most beautiful workspaces & desks we featured on Nordic Design.
1. The Home of Fashion Designer Åsa Stenerhag
2. Warm and Inviting Nørrebro Apartment with Fab Vintage Finds
3. A Perfectly Styled 56m² Apartment
4. Carefully Curated London Family Home with a Scandi Vibe
5. Stylish Studio Apartment in Gothenburg
6. A Crisp, Bright and Monochrome Home in Sweden
7. A Fantastic Family Home with Lots of Wood and Concrete
8. An Harmonious Mix of Grey Tones and White
9. Relaxed Boho Home Filled with Mid-Century Design
10. A Unique and Fresh Copenhagen Residence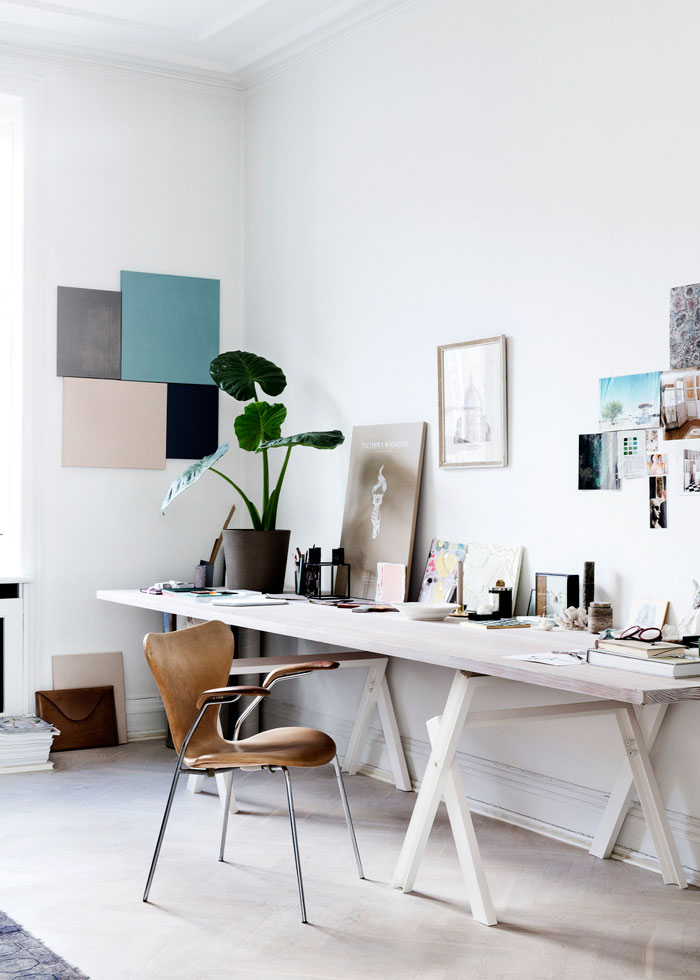 11. The New Lines Collection by ferm LIVING
12. That Fantastic Kitchen, Take Two
13. Bright and Light Apartment in Sweden
14. A Warm Monochrome Look from Floors to Ceiling
15. Beautiful and Classic Swedish Home
Want to see more curated lists? Click here to see our 2014 roundups.
---