The owners of this London terraced house wanted a ground floor extension and loft conversion for their growing family. They weren't so keen on the typical solutions to stringent planning regulations, and preferred to use more interesting and unexpected materials. And the architects at McLaren.Exell truly delivered!
The exterior is clad in rusted Corten steel. Large windows provide plenty of natural light and help making the backyard feel connected to the interior. Inside, the smooth and cool concrete surfaces contrast nicely with the warmth and richness of the wood used throughout the house – A fantastic and winning combination!
I love the kitchen – The sleek lines, the amazing wood grain of the custom-built cabinets, the herringbone backsplash and the brass Vola faucet. Excellent attention to detail, too. And what a great workspace on the upper level! The exposed bricks are a nice touch.
Beautiful, don't you agree?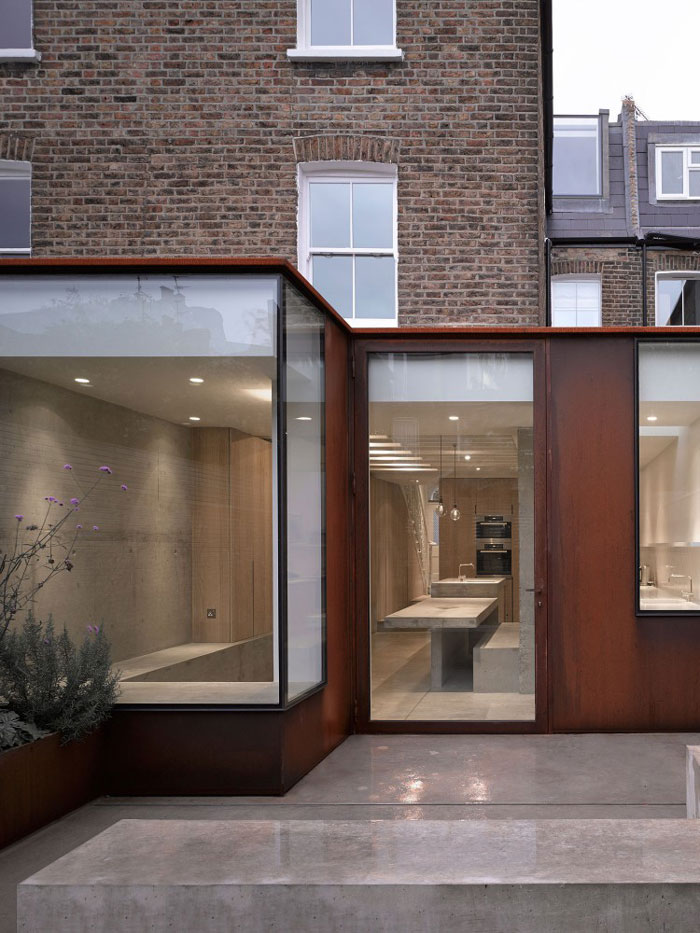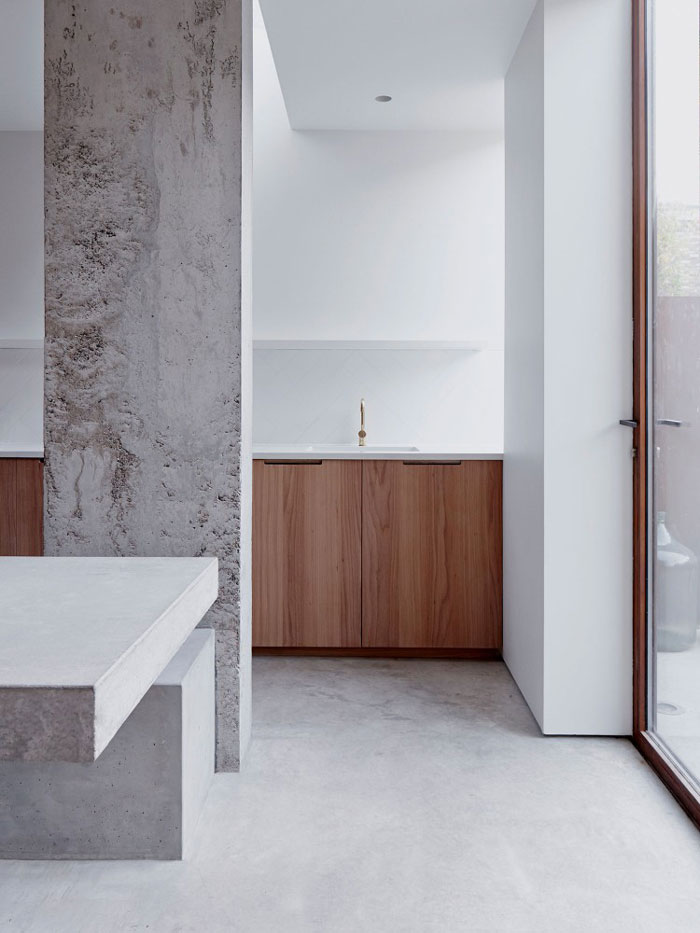 Photo: McLaren Excell
---