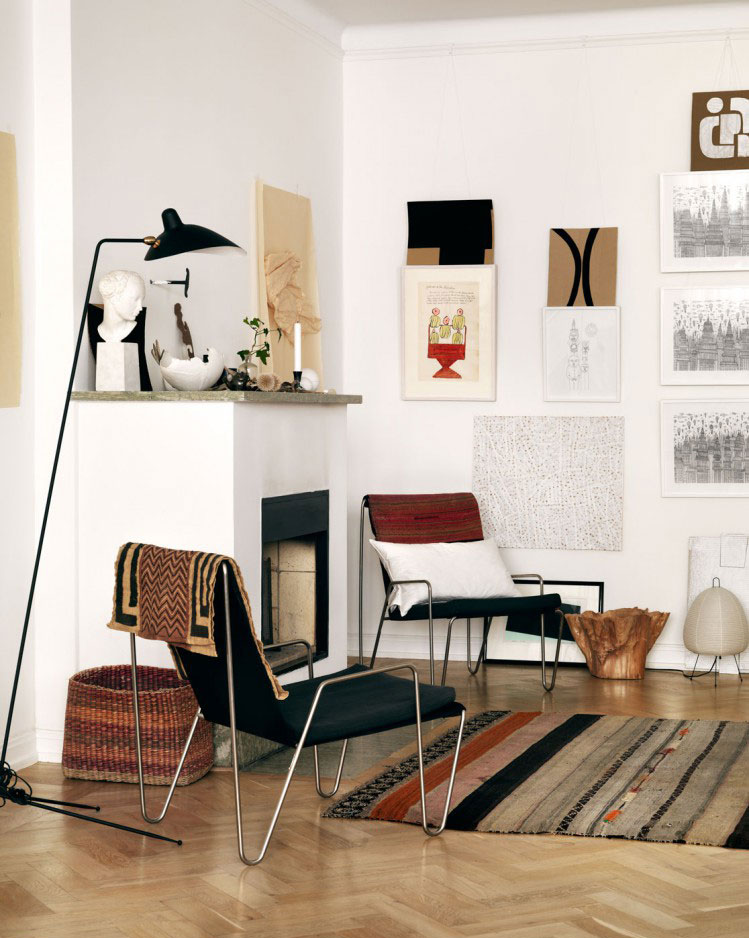 I was going through some of my Pinterest boards and pins this weekend, I came across a beautiful interior that caught my attention, yet again; As I was preparing a post to share my "latest" find with you, I realized that I had already showed you a few pictures of this home on Nordic Design. And here I am, years later, love struck by the same gorgeous place. I am sure you'll agree with me, it is quite inspiring.
It is the Stockholm apartment of artist Åsa Stenerhag, and possibly one of the best examples of a Scandi style meets ethnic chic I've seen. Design pieces are beautifully combined with travel souvenirs, interesting keepsakes and collectibles, as well as with Åsa's creative work. The look is eclectic, sophisticated and modern. Very unique and personal; a true authentic home.
For more Scandinavian interiors, check out my inspiration gallery.
Photos: Jonas Ingerstedt for ELLE Decoration Sweden
Note: This post was first published in 2015, but it was significantly updated and republished.
---