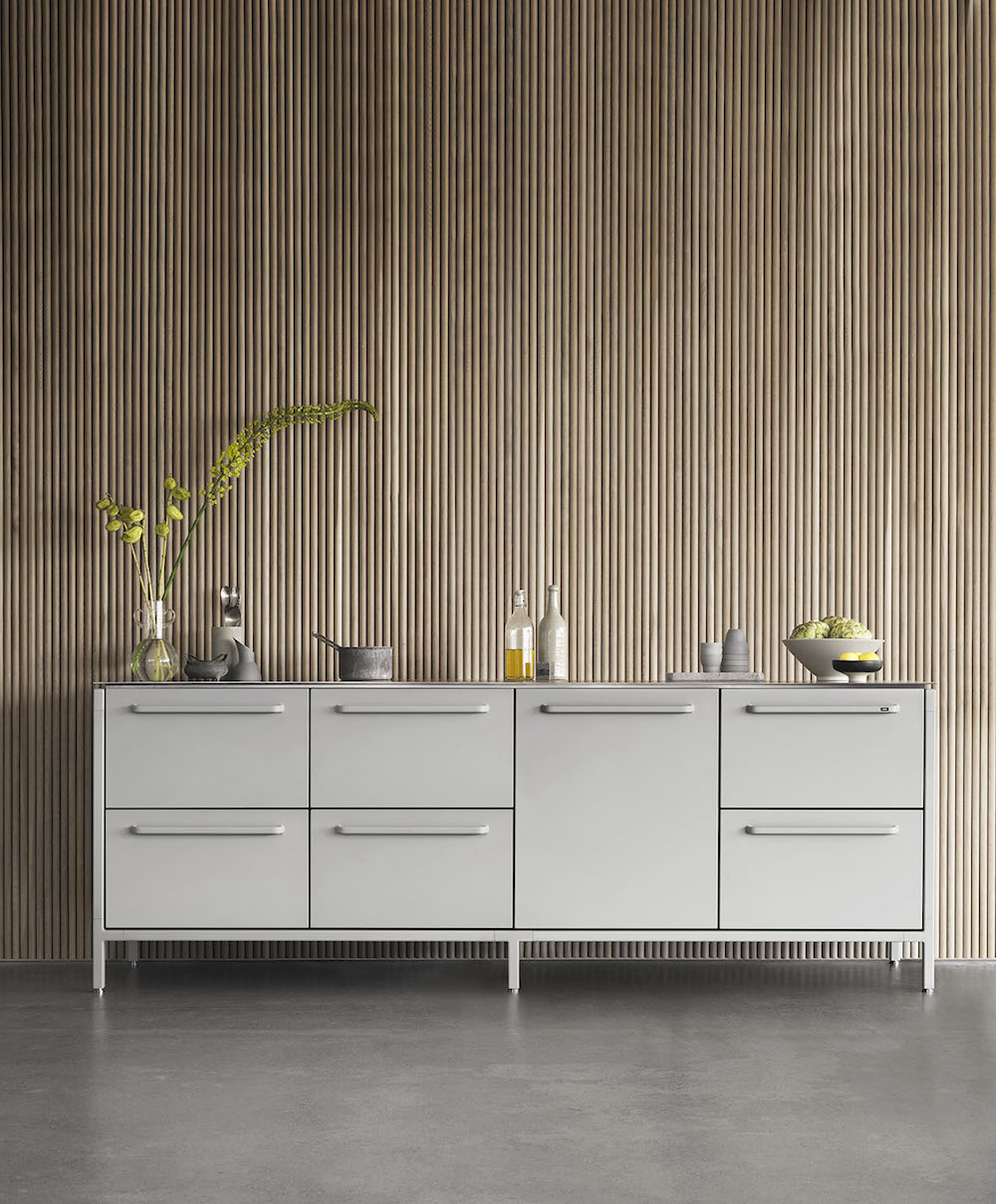 The Danish company launched its modular concept eight years ago with great success. It was only available in an all-black design, but a light grey color is now an option, in a bid to reflect the brand's new direction. "After introducing soft and subtle designs into our universe by launching the furniture collection, we find it natural to add this soothing colour approach on the Vipp kitchen," explains Vipp Chief Designer, Morten Bo Jensen. As you can see above, it looks stunning! I can't wait to see it in residential or commercial spaces.
I am a big fan of the Vipp kitchen, but some of you might not be familiar with the concept. It consist of free standing cabinets, created to look- and be used like a functional piece of furniture. Nothing is attached to the wall, and steel legs take the place of the usual toe kick, adding lightness to the cabinetry. You can choose between four types of modules; island, island with seating, wall and tall modules. The sleek and minimal design has an industrial expression, a nod to the company's heritage and design ethos, and it looks fantastic in any interior style, from classic to modern and rustic.
To show you how versatile and beautiful it can be, I have gathered 12 examples of amazing Vipp kitchens inside equally gorgeous settings.
Enjoy!
Inside a French medieval townhouse:
.
.
Inside the home of architect Kim Utzon:
.
.
Inside a SOHO-based creative agency:
.
.
Inside the home of Vipp's Chief Designer:
.
.
Inside a sixties inspired apartment in Hamburg:
.
.
Inside the home of Jette Egelund, chairman at Vipp:
.
Inside a 300-year-old château in Champagne:
.
.
Inside a cool NYC loft: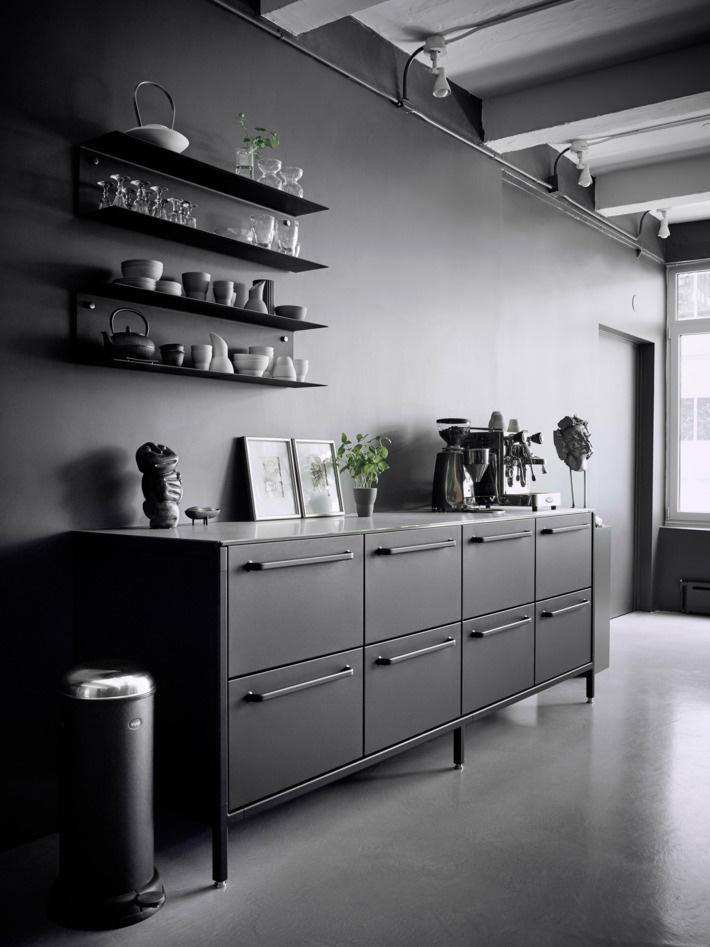 .
.
Inside a converted army fort, now a B&B, in Belgium:
.
.
Inside the Vipp Loft in Copenhagen:
.
.
Inside the Chimney House: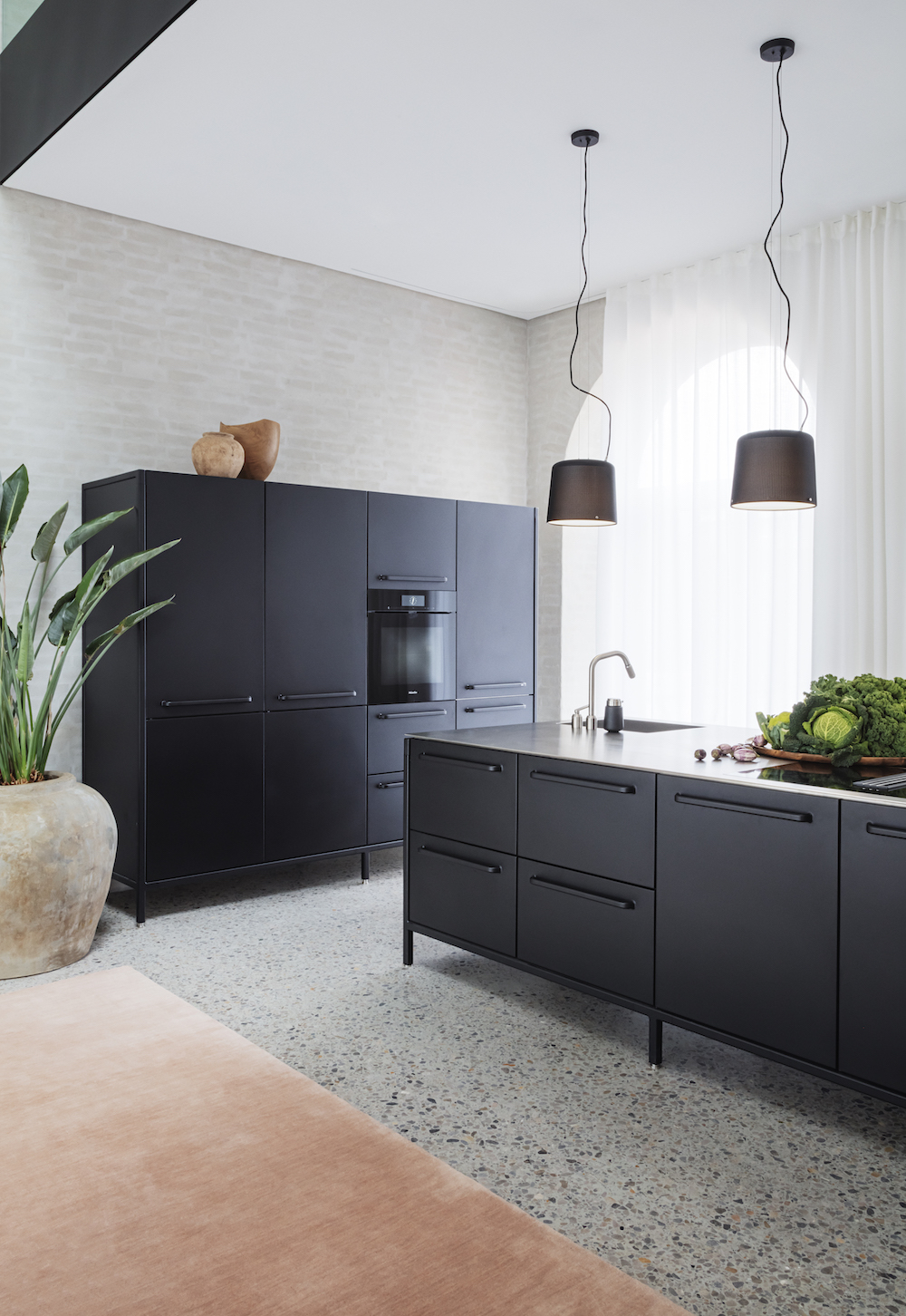 .
.
Inside a classic Gothenburg flat:
.
.
Photos: Vipp
---