Not a member of the Nordic Design Insiders Club yet? Join us before doors close on June 3, 2020!
This beautiful converted loft is located in Copenhagen, and is the home of orchestra conductor Morgens Dahl and Jette Egelund, owner of Vipp.
With its 400 sqm, it is incredibly spacious and bright, boasting no less than 34 large windows.
The interior features an enviable collection of iconic design pieces by Hans Wegner, Jean Prouvé and Achille Castiglioni, among others. Many artworks add splashes of colours and personality. You can also spot Vipp products here and there, especially in the sleek black and white bathroom (soap dispenser, toilet brush, shelves, laundry bin, etc.).
The amazing oak wood floors are (most likely) by Dinesen.
I could live there in a heartbeat!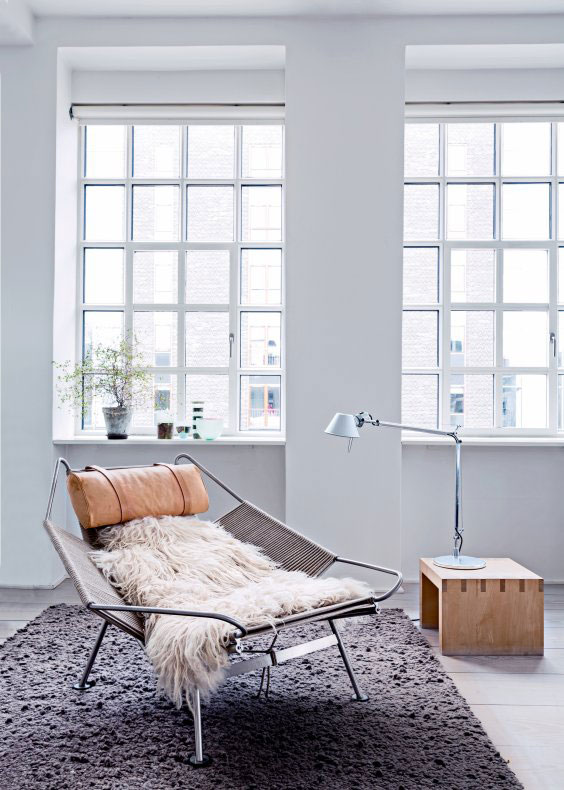 Photos: Marie-Claire Maison
Hey! See that bookmark button just above? This is one of the many exclusive perks of being a member of the Insiders Club! Doors close on June 3, 2020 - Don't miss out!
---