Located in southern Finland, Porvoo is known for its picturesque old town. The charming city now boasts a fabulous boutique hotel, Runo, housed in a former bank from the early 20th Century.
The building required careful updating, and talented interior designer Joanna Laajisto was called in for help. Together with her team, she led the redesign of the hotel's 56 rooms, ground floor living room, bar, restaurant, meeting and conference facilities and spa.
Everything was thoroughly considered, from custom joinery, furniture, and lighting design, down to the last detail.
The interior is elegant and inviting, with a Scandinavian flair.
The pared-down and muted color palette clearly nods to nature and creates a serene atmosphere.
I absolutely love the simple yet refined materiality and tactility – Oak furniture, glazed ceramic, rich leather, soft linen, natural stones, opal glass, wicker, sheepskin… It provides an intimate and refined feel but in an understated way.
The style is contemporary and slightly rustic, with classic elements that add a traditional appeal – It all blends in perfectly.
Remember that this place underwent a gut renovation; A good chunk of what you see is new and yet, the place oozes character. Laajisto skillfully injected historical charm into this modern setting.
I am so inspired by places like these, and I hope to visit soon! Who's coming with me?
"From creating the guest room and public area floor layouts to fine-tuning every little detail from custom joinery, furniture, and lighting design, this project has definitely been a one of a kind opportunity for us to showcase what we can do when the client has the full trust for the designers and a motivation to create something extraordinary for the guests." – Joanna Laajisto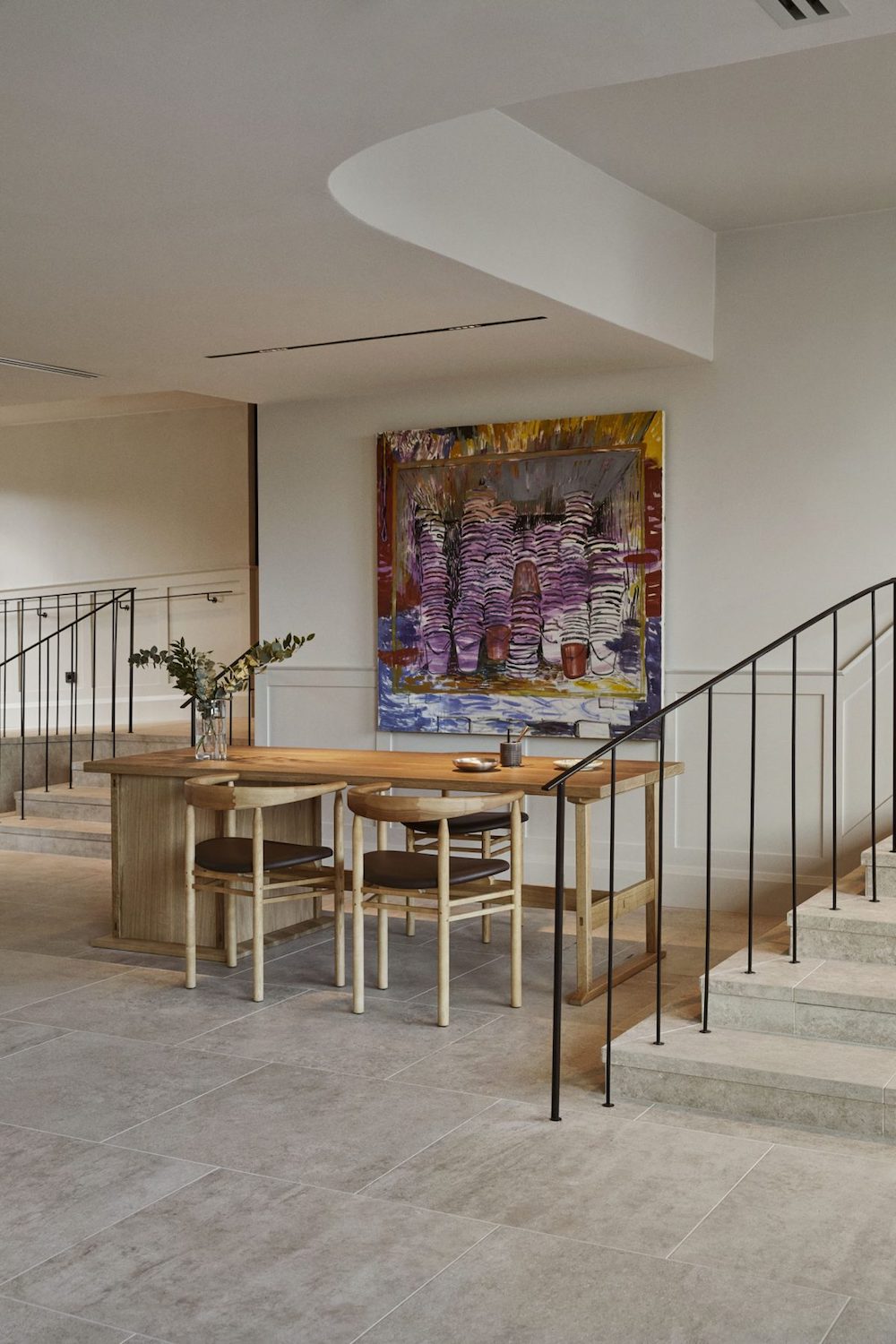 Visit:
Runo Hotel Porvoo
Rihkamakatu 4
06100 Porvoo, Finland
If you like Laajisto's work, take a look at her inspiring country house.
For more gorgeous hotels in Finland, check out the Scandic Grand Central and Hotel St. George.
Photos: @mikkoryhänen
---