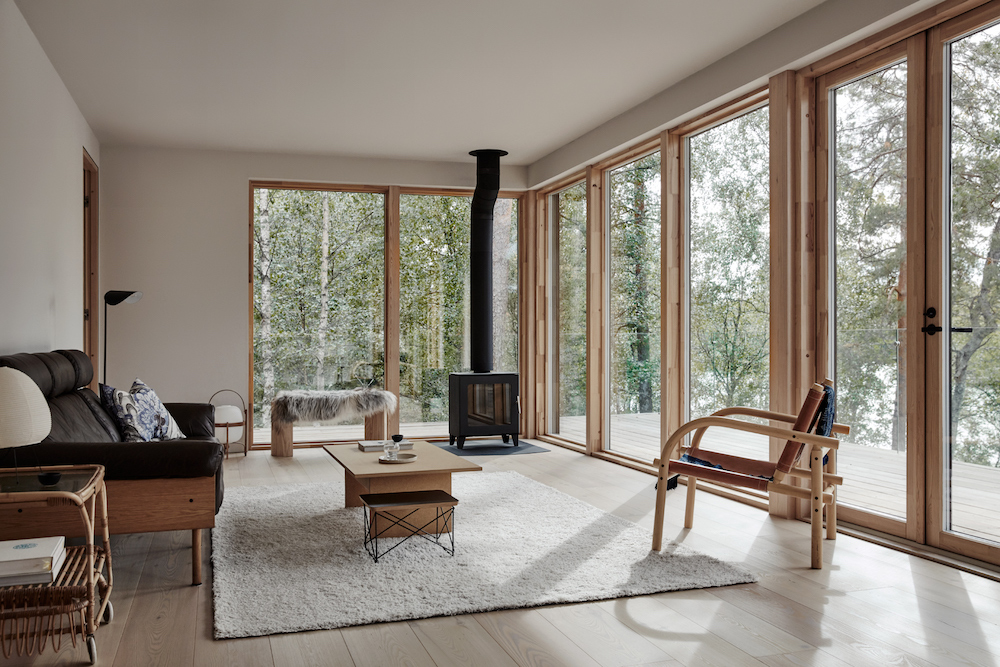 This is Villa Rauhanniemi, Joanna Laajisto's country home located in the south of Finland. Surrounded by nature and sheltered by trees, this beautiful home blends in with its surroundings. It has several panoramic windows providing spectacular views of the nearby lake, and blurring the boundaries between inside and outside.
Everything was carefully considered when building this 90-square-meter cabin, which is perfectly suited for the family of four. It is a harmonious combination of honest materials, craftsmanship, and Finnish minimalism. Everything inside is either vintage, custom made, or inherited, for a timeless look.
I am loving it!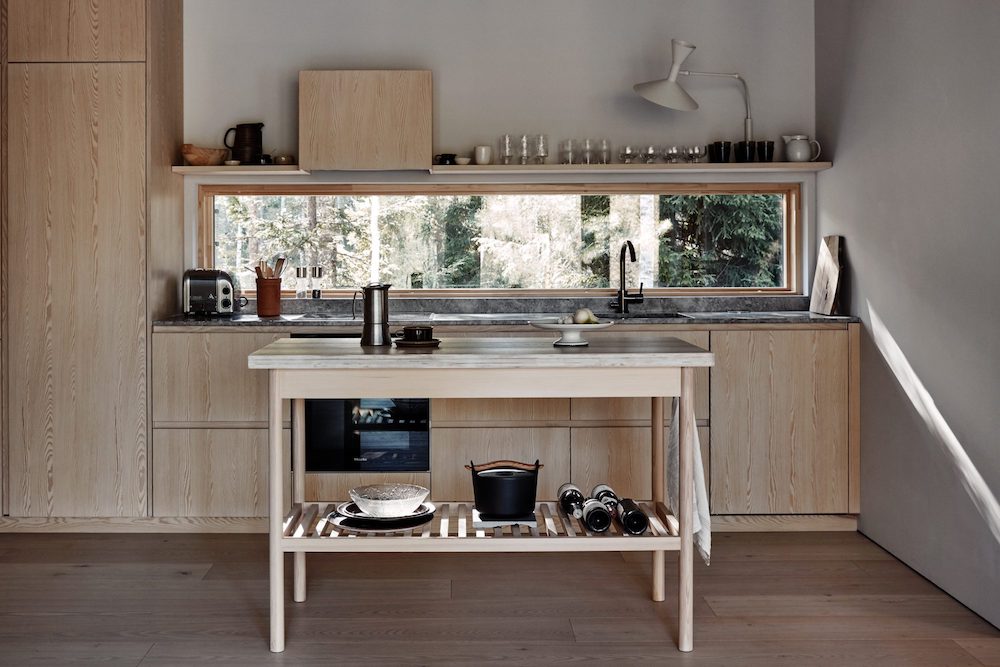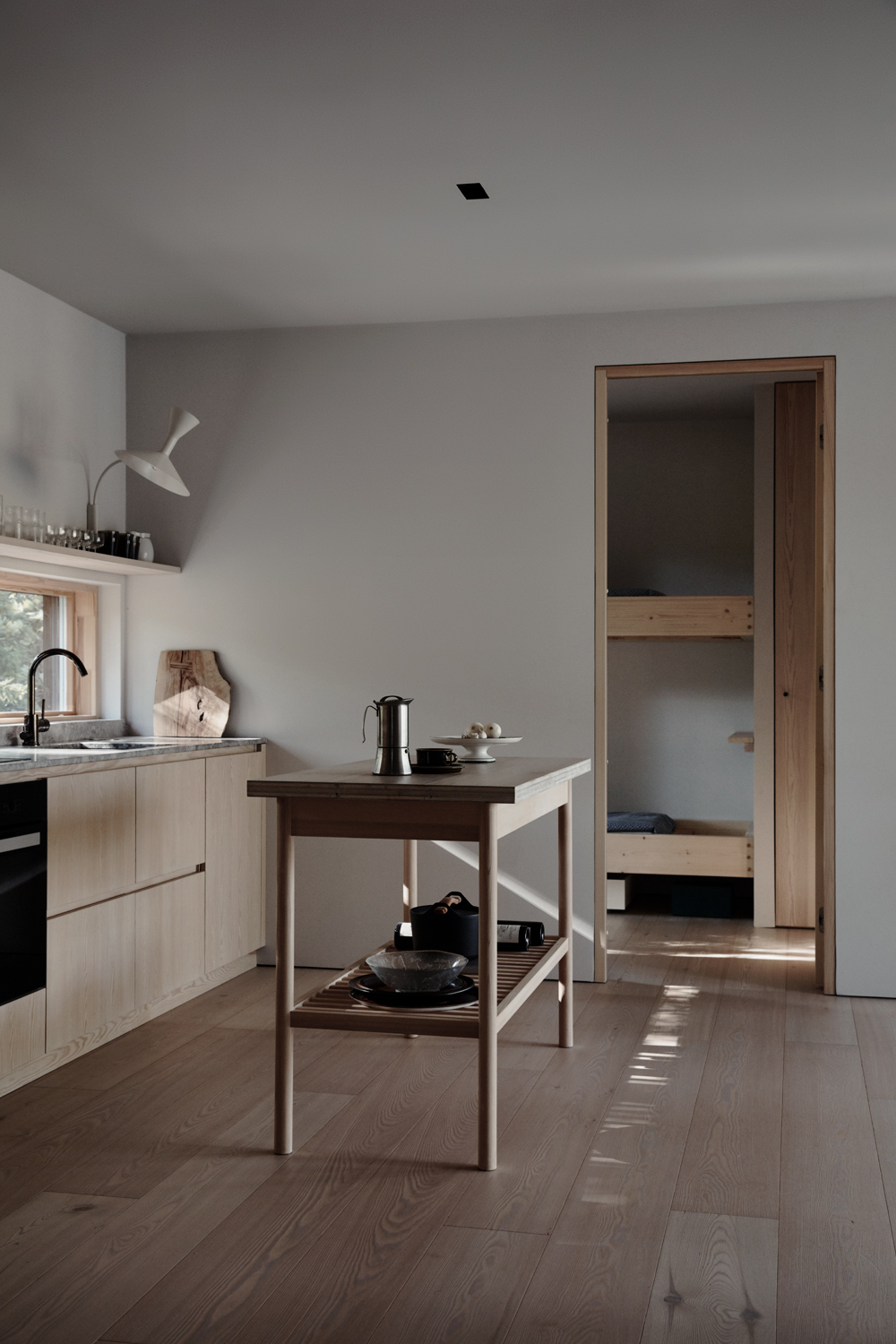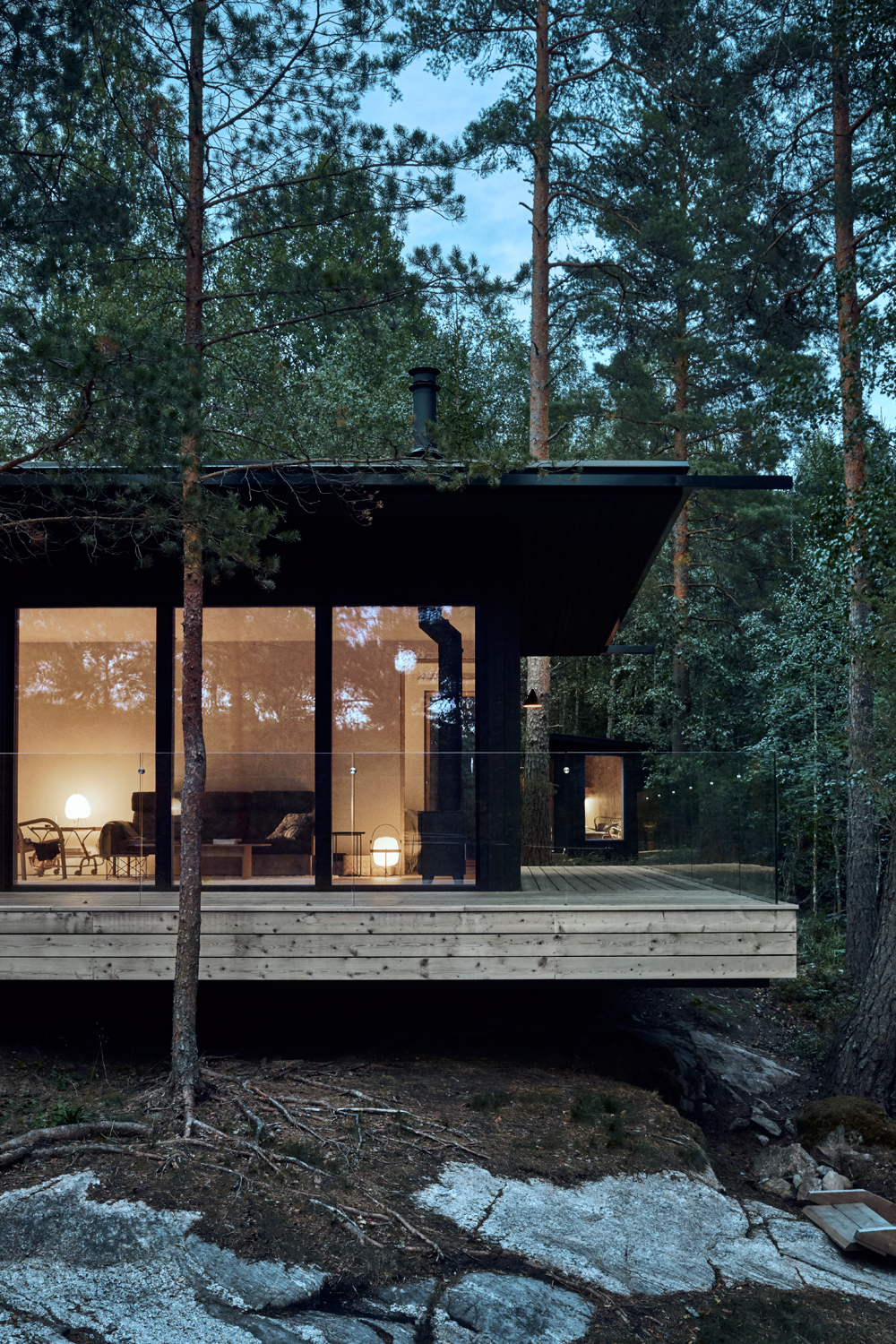 For more beautiful summer houses, have a look at the image gallery.
Photo: @mikkoryhanen via Studio Joanna Laajisto
---