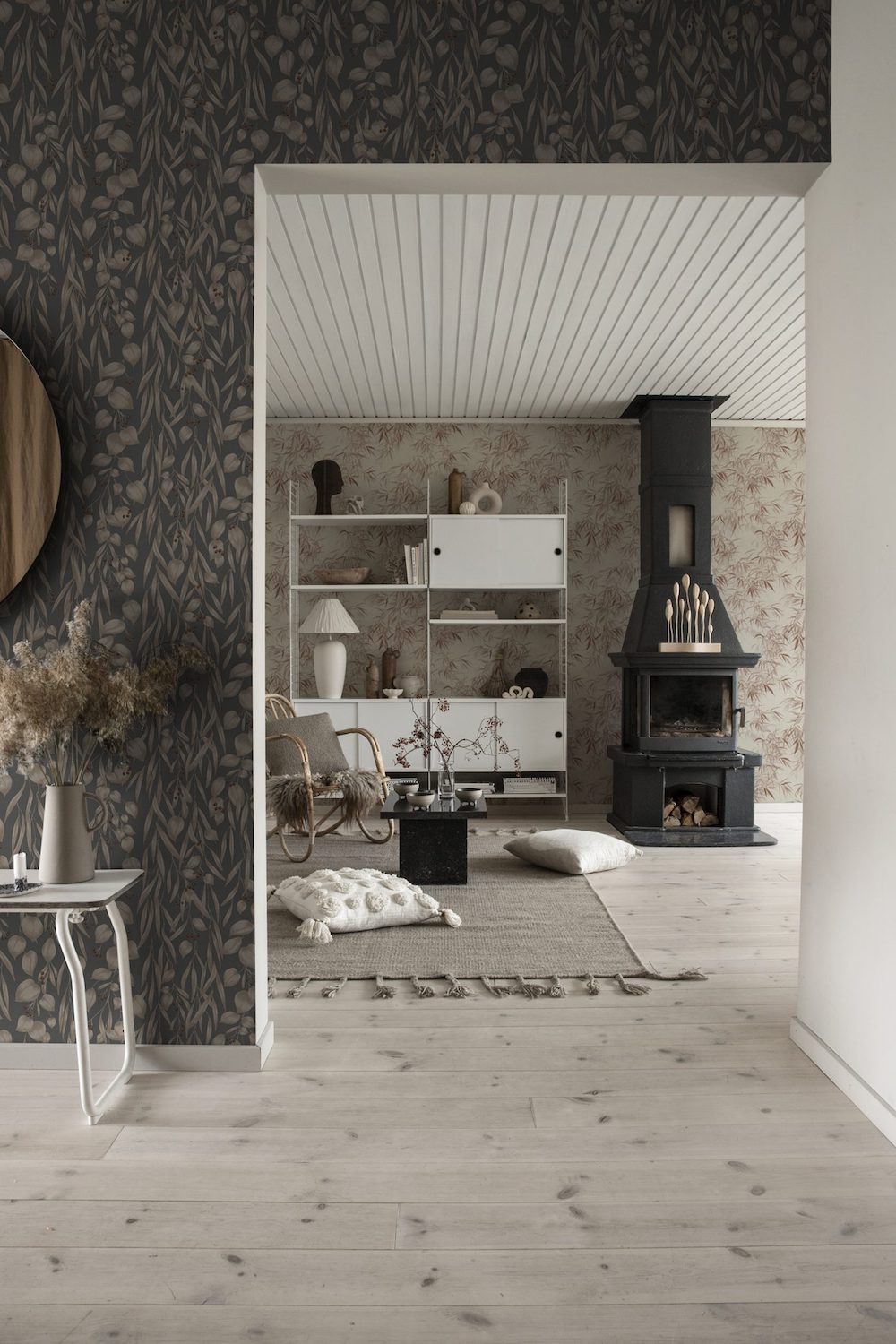 Scandinavian interiors are often associated with crisp white walls, but the understated and timeless style can also be achieved with colored walls, and also with wallpaper.
Patterned walls provide an interesting background and can transform any room into a transportive space, even the kitchen.
And the result can be oh so dreamy – Just take a look below!
Sandberg Wallpaper, a leading Swedish manufacturer of wall coverings, recently presented its Jordnära collection, where transparency meets soft colors inspired by nature.
Their soothing creations in tone-on-tone hues or delicate watercolors instill calm, and invite us to stay home, our very own sanctuary, to rest and regain peace and balance.
The look, gorgeously styled by Elin Wallin, is a beautiful blend of boho and Scandinavian aesthetics.
From Sandberg Wallpaper:
"Our collection, a home close to nature, embraces the concept of "slow-living" and includes patterns with soft aesthetics and a pleasant presence. Feel close to nature and the beauty within the simple and uncovered. Harmony between art, nature, and the wild, elegantly and dreamily tamed.
Our love for the craftsmanship behind the art is evident and shown through delicate brush strokes, where transparency meets soft textures and modern graphic lines."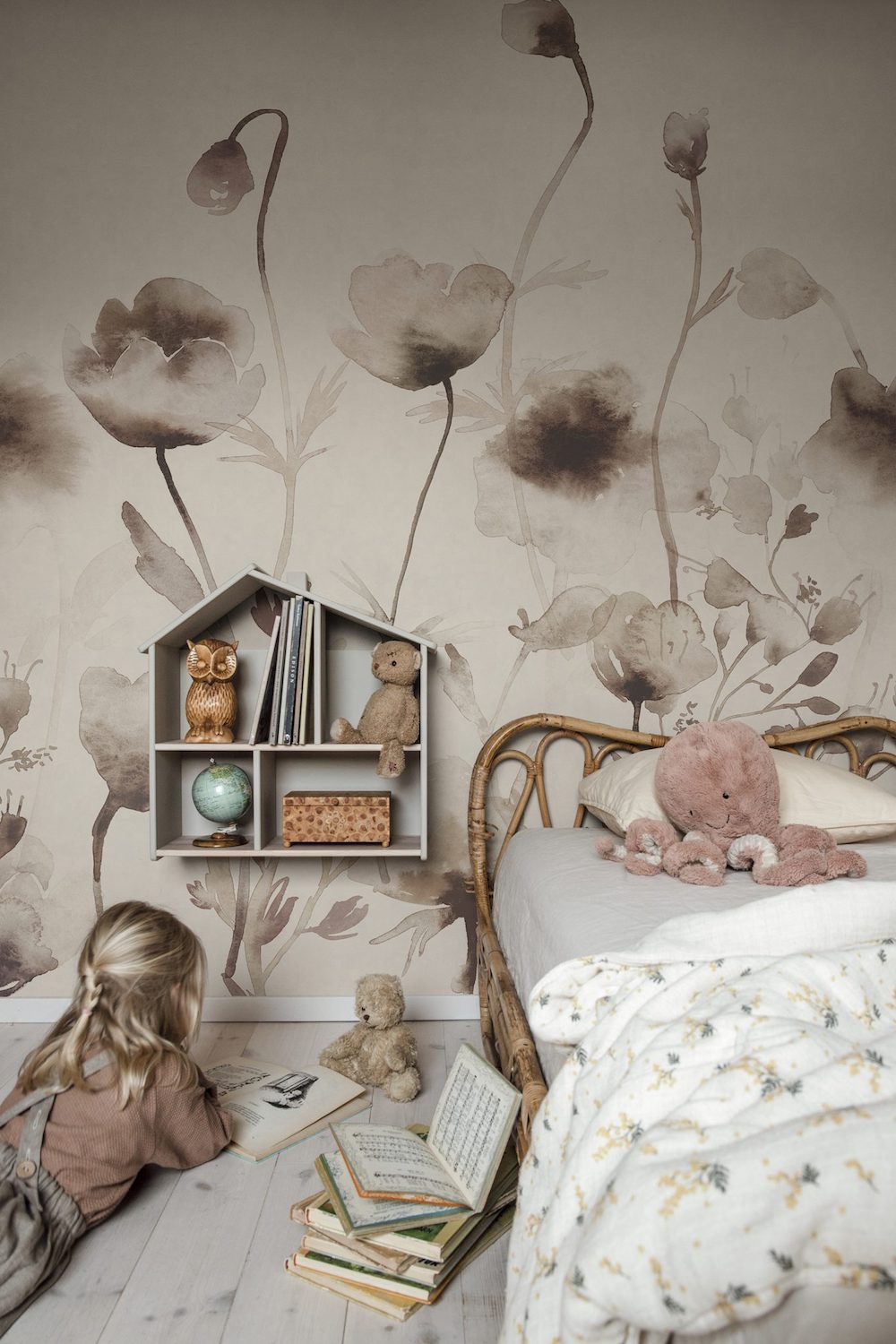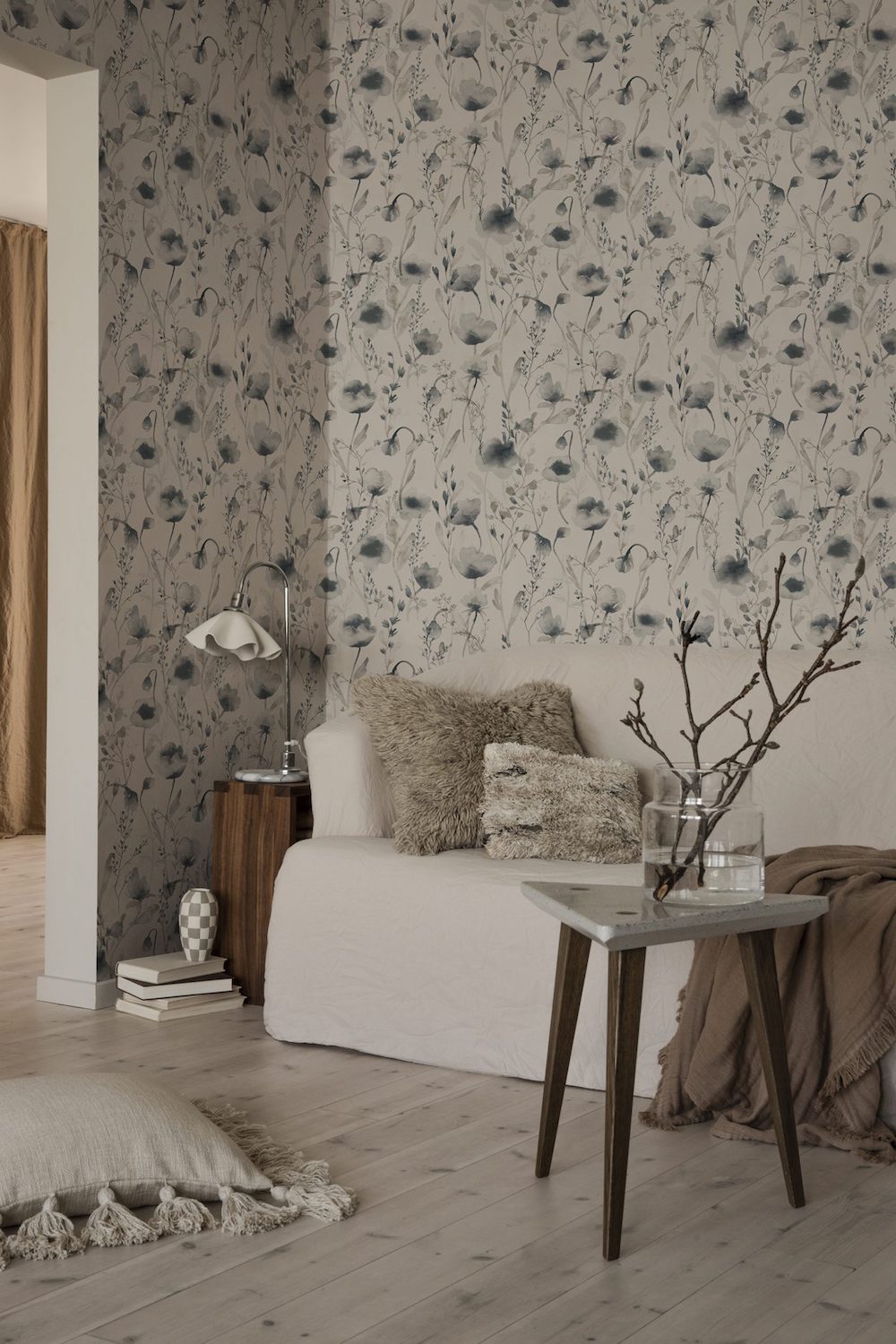 If the idea of patterned walls is growing on you, you absolutely have to check out Sandberg wallpapers. Their website also offers ideas for lovely DIYs and crafts with their products.
If you'd like to see inspiring Scandinavian interiors with anything but white on the walls, have a look here!
Photos: via Sandberg Wallpaper
---