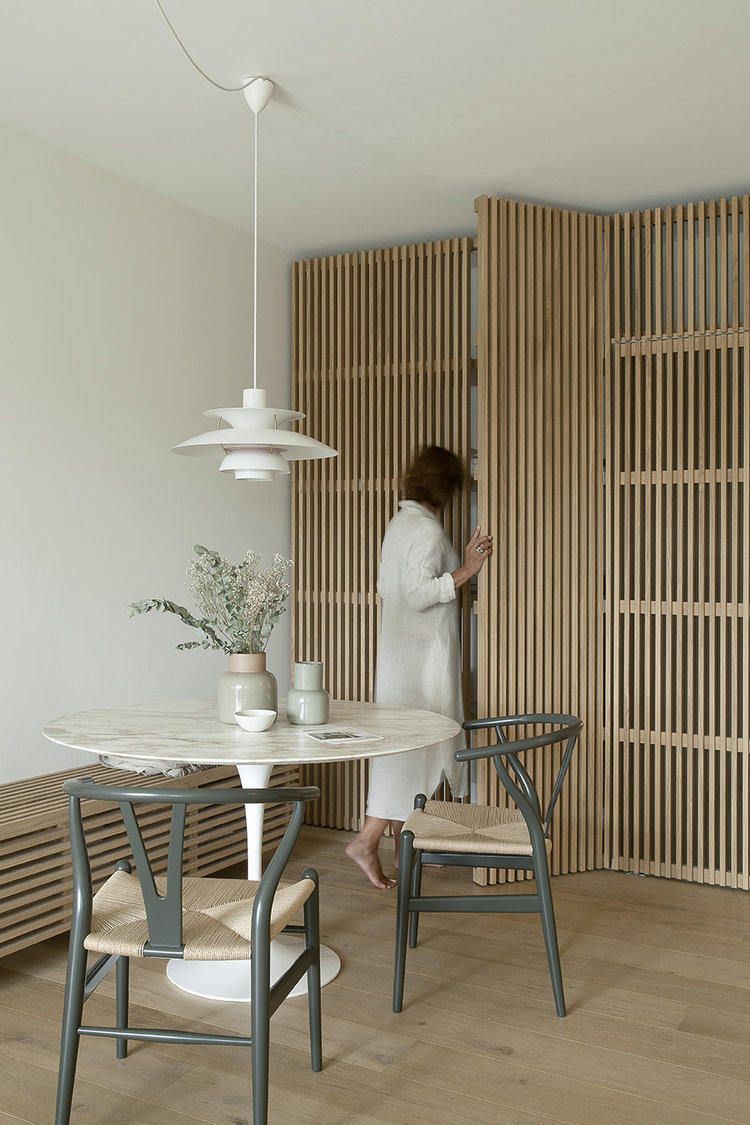 Interiors that fuse Japanese and Scandinavian influences, often referred to as 'Japandi', have been very popular lately.
The trend might be attributed to a few factors: For many, multiple confinements during the pandemic have sparked a strong desire to turn our home into our very own sanctuary to rest and recharge. There is also an increased awareness of our throwaway culture and need for sustainability, and perhaps some of that Marie Kondo hype too.
While Japan and Scandinavia might be culturally very different and over 8000 miles apart, they share similar design values that explain why the sought-after style works so well.
The combination of two styles with similarities:
The Japanese are known for their orderly, minimal, and utilitarian style, and deep respect for high-level craftsmanship (which, I must add, has been admired by Nordic designers for decades). It also reflects their love for natural beauty and imperfections, also known as Wabi-Sabi.
Scandinavians want comfortable, cozy homes that feel warm and inviting, deeply rooted in the concept of hygge. They also aim to find a balance between form and function.
They both have a joint focus on aesthetics, materials, and craftsmanship. They have a mutual appreciation for the well-made and durable, and a respect for nature, from the color palette and sustainable sourcing to manufacturing processes.
When we merge these two senses of aesthetics, we get a beautiful, harmonious and pared-back style in line with the philosophy 'less is more'. It is minimal and modern, with a subtle luxury; a refinement that stems from simple designs with intentional details, often handmade by skilled artisans and showcasing the beauty of the materials.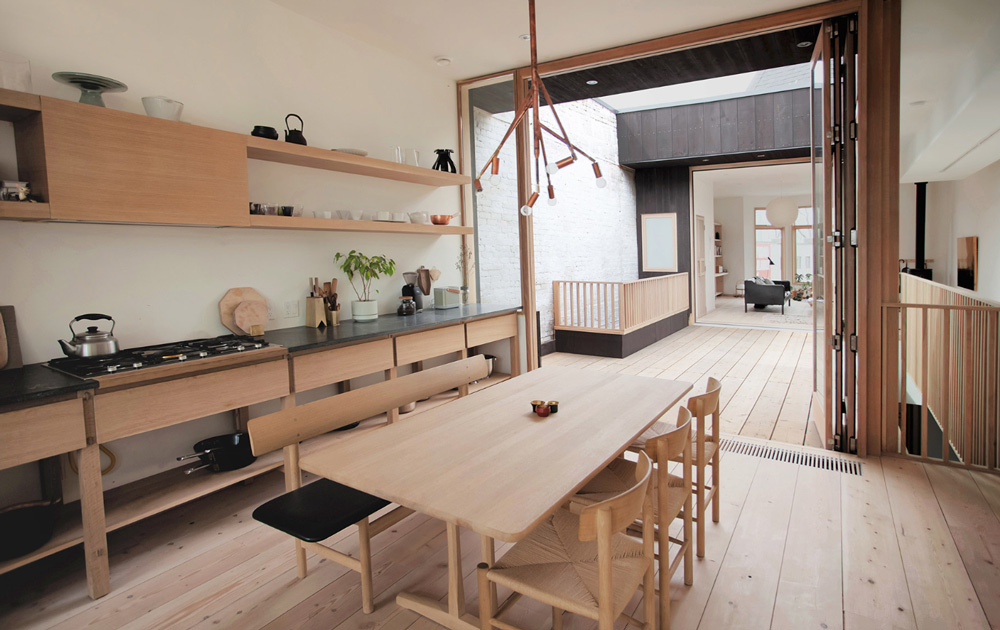 But an important point has to be made: 'Japandi' might be a trendy word, but it refers to aesthetics that are nothing of the sort; quite the opposite in fact.
Thierry Forbois, who was inspired by a Japanese sword for his latest Bokken collection for Prince Renart, champions the idea of the "heritage" object, one that can stand the test of time by combining high-quality, craft skills and timeless elegance.
"Today, more than ever before, the craftsmanship idea represents a revolutionary humanist path. It serves this purpose first and foremost for the women and men who flourish in the happy pursuit of perfecting their art. But it is also a revolutionary path for the rest of us, whose everyday lives are enhanced by the unique presence and extra soul that only handcrafted objects can provide." – Thierry Forbois
Designer Jonah Takagi agrees: "I've seen a general trend toward fast-casual, almost disposable design. I'd like to believe that this Japandi trend might in some ways be a philosophical reaction to this rampant consumption of stylish yet cheaply made and poorly designed goods." (source)
Key components to create the look at home:
– Japandi interiors are simple and harmonious, warm and welcoming, with a zen-like sense of calm.
– Keep things light, airy and serene with clutter out of sight. In a busy, crowded place, furniture and decorative elements don't have the precedence they deserve. Refine and edit down your possessions, and eliminate the unnecessary.
– Favor a soft, neutral palette with colors are discrete, earthy and muted. Whites, greys, creams, browns, with pale green, greyish blue… These nature-inspired hues create an atmosphere that is peaceful for the eyes and soul.
– Make sure to have an abundance of wood -An essential element of Japandi interiors. Choose this material for furniture, on floors and even on walls, sliding screens or doors. I particularly like wood slat walls to add visual texture, separate spaces, and create zones.
– Introduce other rustic natural materials beautiful imperfections and/or unique, subdued expressions, like a tabletop made of granite, handmade ceramics, bamboo, rattan, paper… Materials that gain a patina over time will add character.
– For furniture, seek clean lines and contemporary yet minimal shapes, with balanced proportions, lightweight volumes and low-profiles.
– Choose simple rugs that invite you to sit down on the floor, without being too fussy or fluffy.
– Opt for lighting that is diffuse and soft. For instance, a classic round rice paper lamp will accentuate the Asian-inspired look.
– Take the time to seek everyday mundane items, like brooms, pan brushes, and scissors, that are simple yet beautiful too.
– Bring nature inside with elegant houseplants, slender branches, and dried flowers.
Top Picks:
Sources:
1. Paper pendant lamp from Vipp
2. Black Ginko art print by Ana Frois for The Poster Club
3. Chiisai Bench from Prince Renart
4. Brass spoon from Fine Little Day
5. Cabinet from Prince Renart
6. Otto stoneware from Frama
7. Braid sofa from Norm Architects for Ariake
8. Paperwood coffee table in oak from Ariake
9. Kitchen scissors from Hay
10. Stoneware teapot with bamboo handle from Stelton
11. Hashira floor lamp from Menu
12. Sand doormat by Haymat
13. Walnut space divider from Dry Studios
14. Cloud linen gauze bed blanket from Parachute
15. Serving tray from Kristina Dam
First photo: Desiron Lizen
---