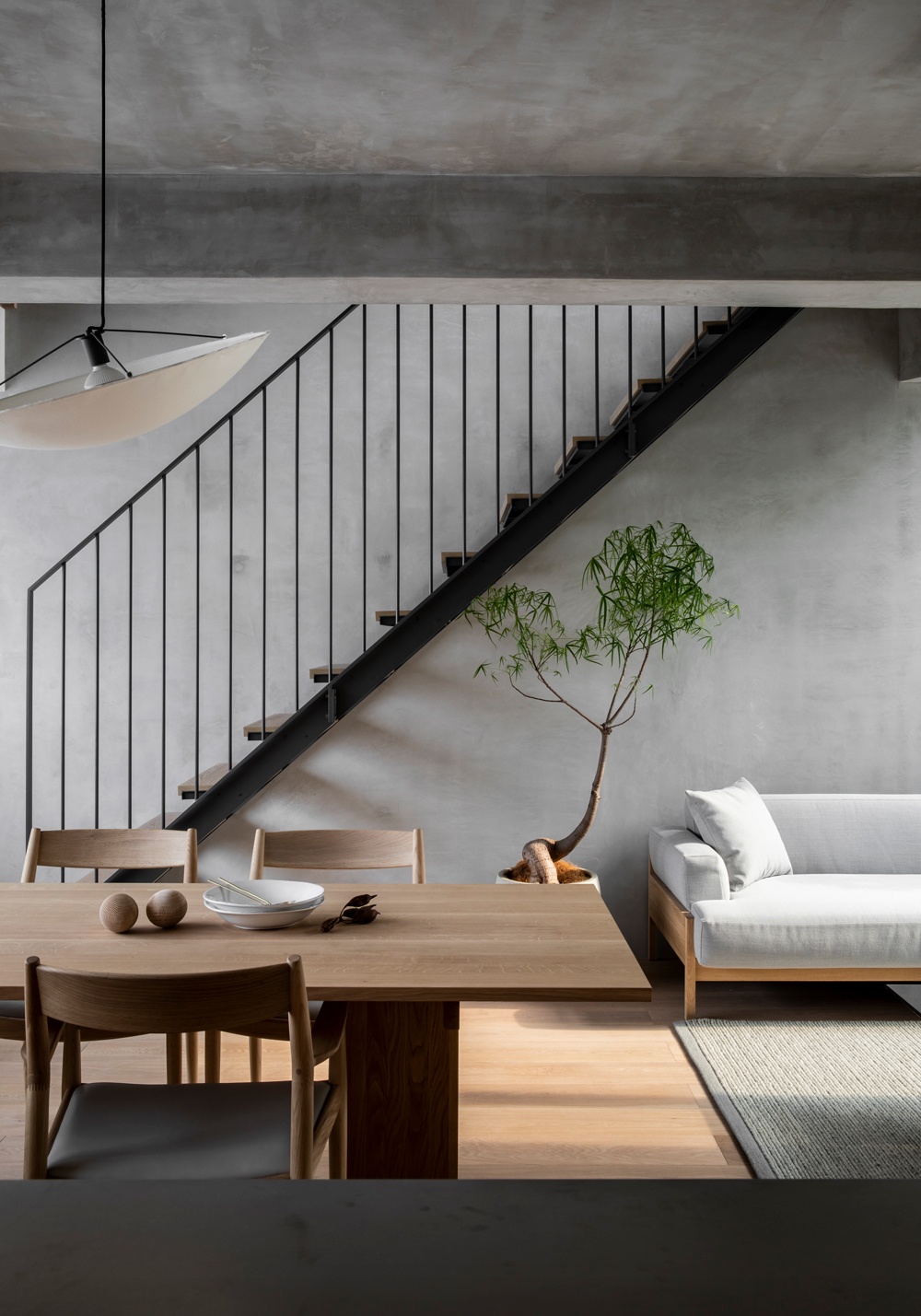 Japanese design studio Keiji Ashizawa and Copenhagen-based Norm Architects are behind the stunning Kinuta Terrace apartment in Tokyo. The two design studios, who previously met during a workshop, were very keen on working together. They share design traditions and values, and a love for craftsmanship, material richness and timelessness. This translated into a minimal single-family home with sleek lines, simple but refined aesthetics, and natural materials.
Concrete, oak and timber bring a sophisticated tactile quality. The decor is pared-back and uncluttered, adding to the serene atmosphere. Walls were knocked down and large windows were added, to allow the nature in. The interior feels bright and airy, which is not usually the case for city homes.
"It was a clear goal to get as much natural light and air into the apartments as possible, which is why we have worked with layers and transparency, light and shadow. Not only in the architecture, but also in each of the furniture pieces," said Frederik Werner, associate partner at Norm Architects. "Nature feels integrated into the apartment from most rooms so that, when looking out into the courtyard, you can't quite tell you're in a city as immense as Tokyo."
Even if minimal spaces are not your cup of tea, it is impossible not to appreciate the exquisite attention to detail in this home. it is highly impressive. What a beautiful interior!
The project led to the creation of tailor-made furniture in collaboration with Japan's leading manufacturer of wooden furniture, Karimoko. Ultimately, a new lifestyle brand was born: Karimoku Case Study. At the moment, the Kinuta Collection, named after this residence, includes tables, sofas, chairs and bookshelf.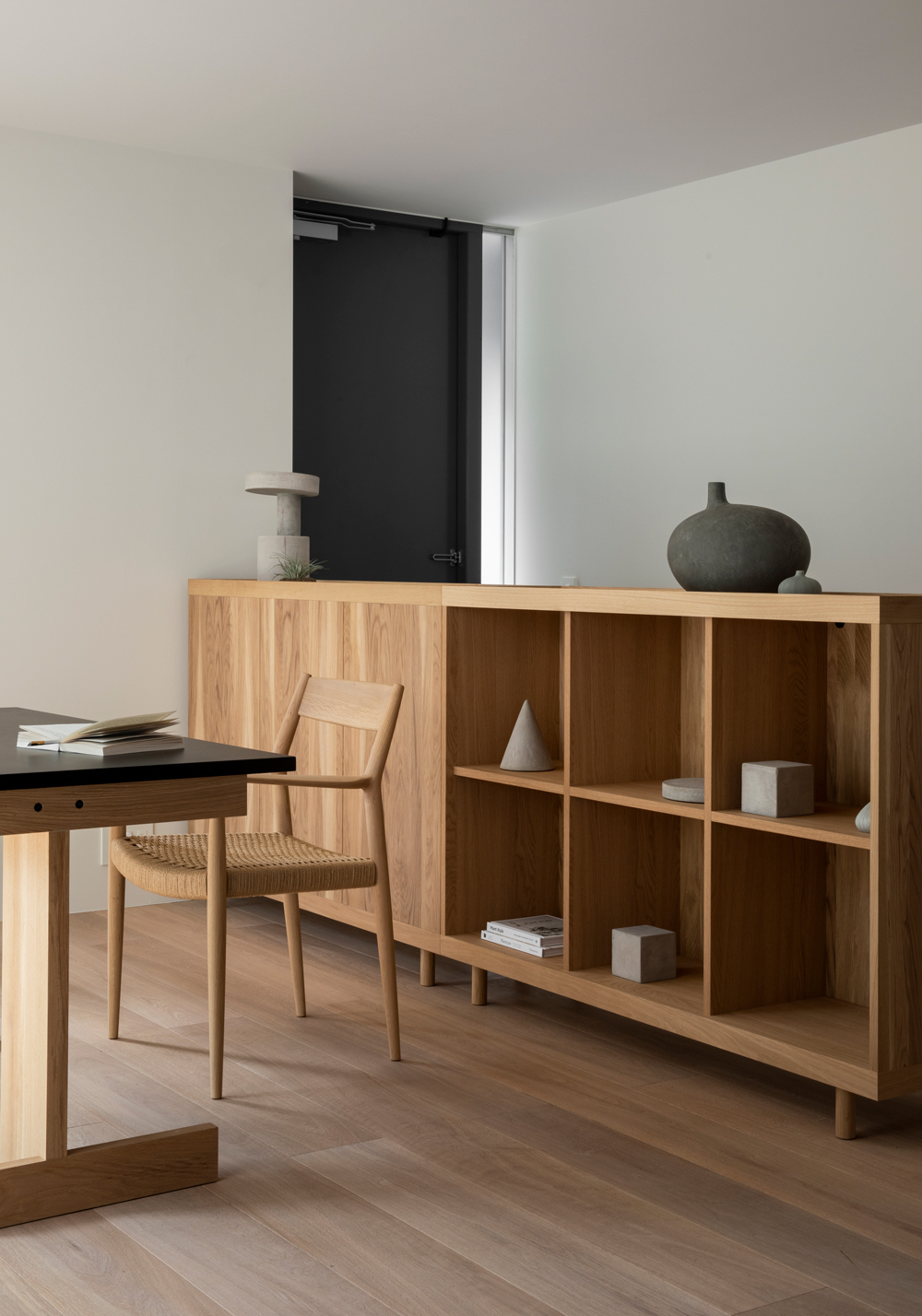 If you like this interior, make sure to have a look at this beautiful residence in Toronto.
Photos: Jonas Bjerre-Poulsen
---