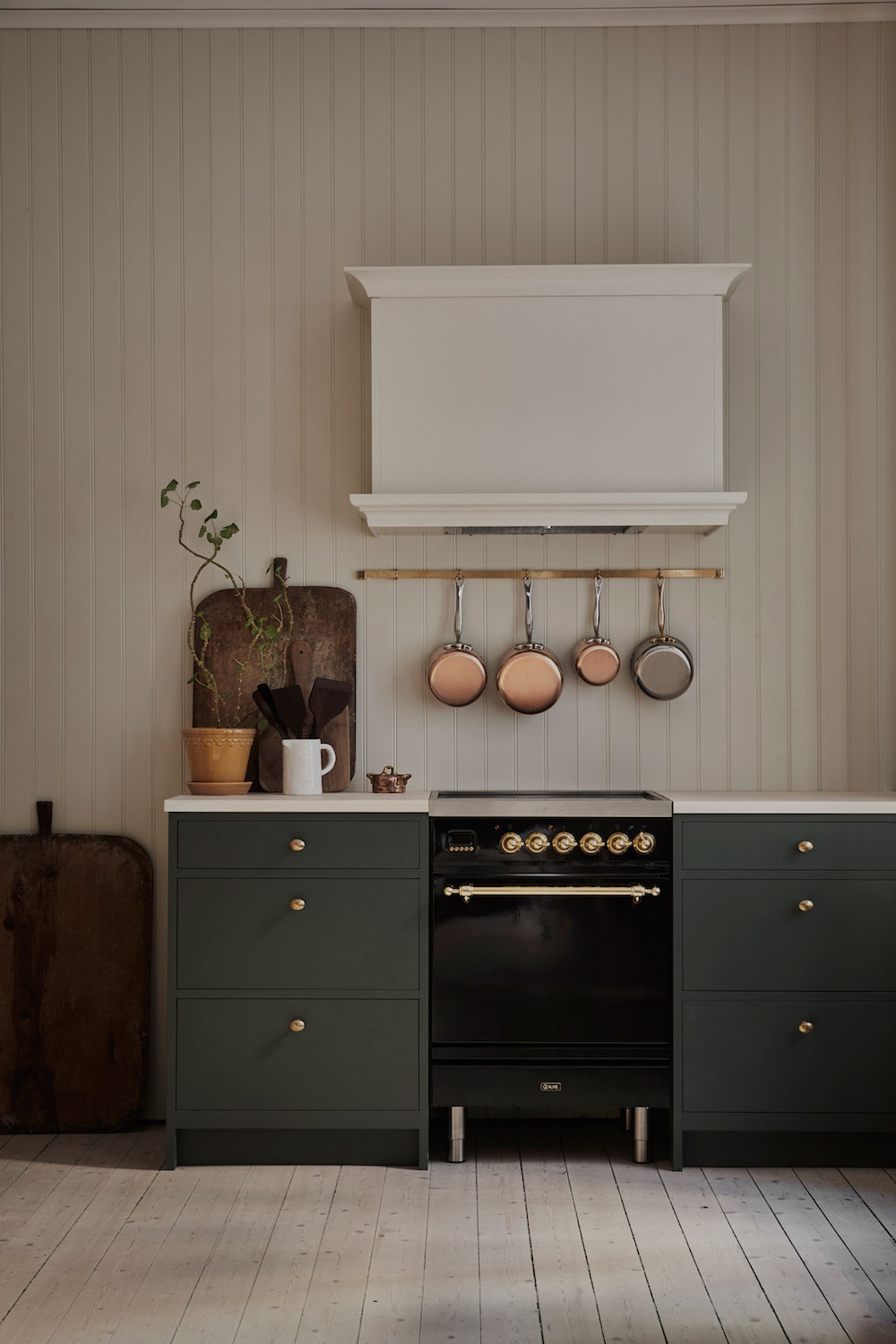 I was not a fan of shaker-style kitchens. Somehow I just couldn't see how they could be used when creating a fresh and modern space. However, the problem wasn't the classic fronts, but rather the examples I used to come across… Nothing was truly inspiring.
But like for many things, the Nordics convinced me otherwise, as they clearly have a knack for it. Streamlined and functional, unfussy, cozy and warm, with natural materials and a pared-back style – If you want a rural-style kitchen with a modern twist, make sure to look at what the Scandinavians do.
Today I am showing you three gorgeous kitchens that are taking cues from history, each with their own choice of colors, materials, finishes, and accessories. They are created by Cupboards & Goods, a Swedish company I recently discovered. Launched at the 2020 edition of Stockholm Design Week, it is a manufacturer of wooden cupboards and fronts, all handmade and pre-assembled in a small village of Hyssna located on Sweden's west coast.
This kitchen is owned by blogger Johanna Bradford. I've been eagerly following the renovations on Instagram. She definitely has a great sense of aesthetic; her previous kitchen was featured on Nordic Design a few years ago (see the first and the fifth photos in this article).
A timeless, sophisticated and cool look. It is moody yet warm, and perfectly paired with natural light, creating a calming space.
The colorful kitchen above is a special project created for the family association of acclaimed Swedish artist Carl Larsson and his wife Karin Bergöö-Larsson. It is installed at Carl Larsson-gården in Sundborn in the region of Dalarna, where the artist couple lived and worked between 1889 and 1912. The colors were developed in partnership with British paint and wallpaper manufacturer Little Greene.
Who would have thought a kitchen with pink, yellow and green cabinets could look that good?
Photos: Fanny Radvik for Cupboards & Goods
---