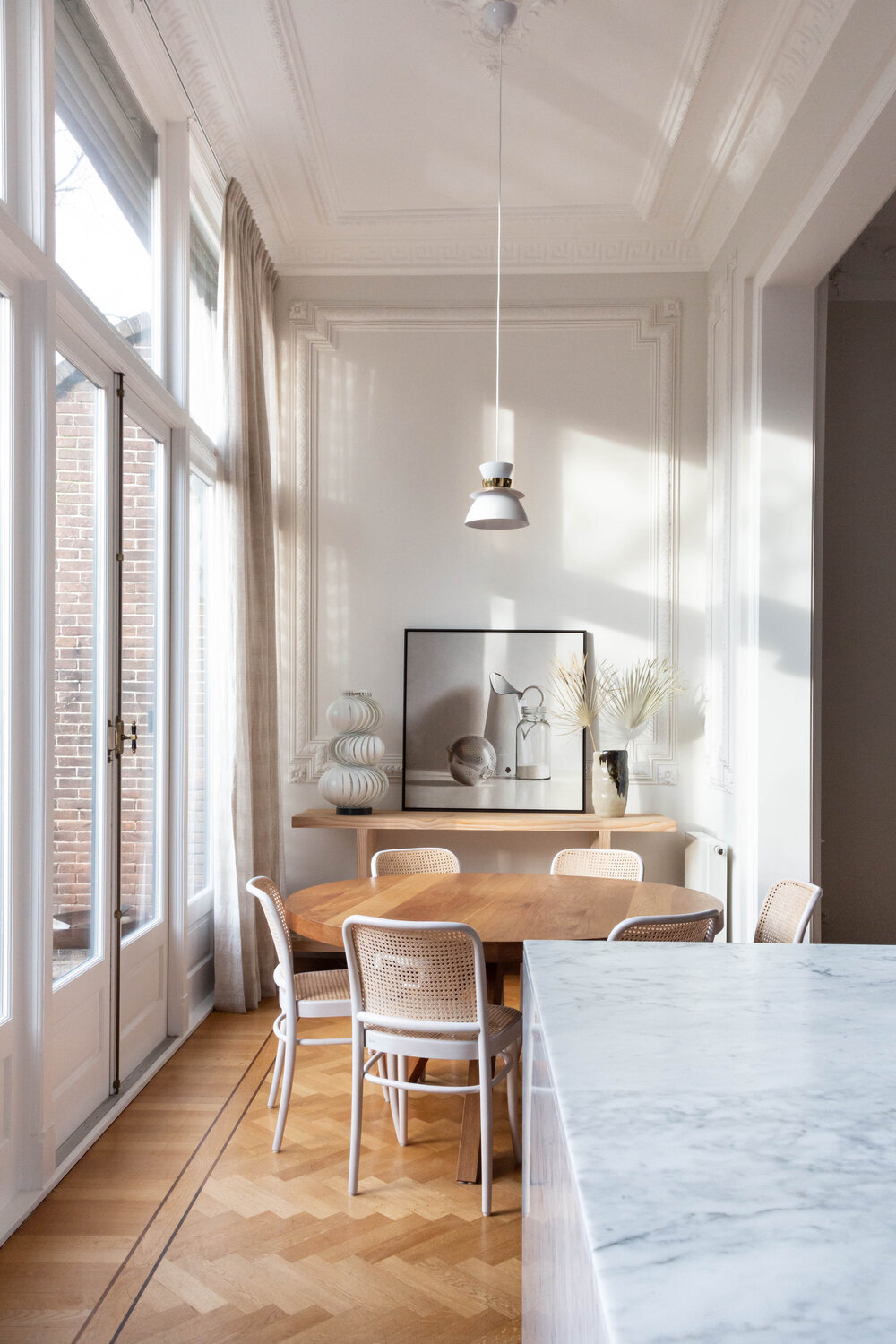 I am kicking off the week with one of the most stunning interiors I've seen in a long time: The Archipel Townhouse, a project by Holly Marder and Hedda Pier, the creative duo behind Avenue Design Studio – I love everything that they do, so make sure to check out their gorgeous portfolio.
The challenge with this Neo-Renaissance property was "finding the balance between creating a functional, modern home for a family and being mindful of the protected (listed) architecture."
It is the kind of home I've been dreaming of: A bright, modern and inviting look, a neutral and pared-down color palette, an enviable collection of curated furnishings, considered details and personal touches, art, and more… It is elegant and elevated, yet approachable, with a timeless quality.
I've been gushing over each and every picture below, and I am sure you will too.
Enjoy this beauty!
"Our vision of creating an elegant but comfortable family home took on a life of its own when it was decided to custom make almost every large furniture piece; from the timeless kitchen to the headboard and walk-in wardrobe in the master bedroom, each detail has been meticulously thought about and designed with both form and function in mind.
Conceptually we wanted to keep the space free from 'visual stress' and we embarked on a journey to use materiality and tactility to create unique detailing which is not always noticed at first but can often be felt before it is seen. The kitchen is a beautiful example of this with the marble 'live edge' shelving, handmade walnut handles and brass details in the breakfast bar. The coffee station further removes clutter by hiding most of the kitchen equipment." – Avenue Design Studio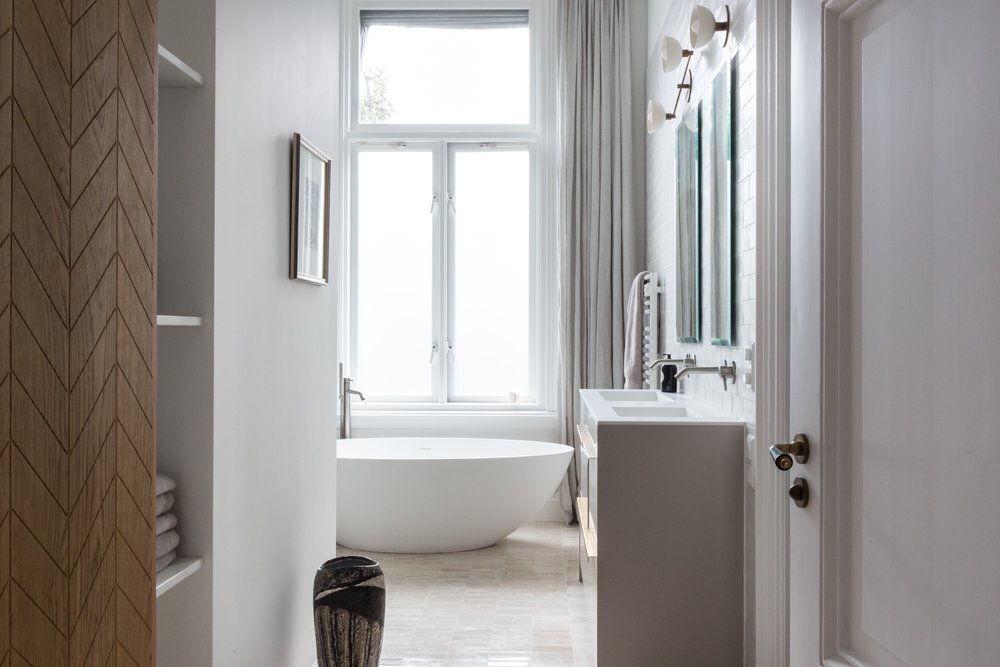 Photos: Avenue Design Studio
---