While natural and dark oak cabinets are everywhere lately (check out this article about), I find myself increasingly drawn to the classic shaker style.
I used to associate such recessed panel cabinetry with country cottages or traditional English homes, but as I found out over the years running the site, it is also frequently found in Scandinavia.
And let me tell you, Scandinavians excel at designing beautiful and modern kitchens with classic fronts!
If you are skeptical (or just need your daily dose of interior inspiration), just have a look at these five examples from Nordiska Kök I've rounded up for you.
You'll notice uncluttered and minimal spaces, with great attention to detail, neutral walls, simple knobs, and practical, hardwearing stone worktops.
They all have character and elegance that last for years to come.
---
Example 1:
This classic shaker-style kitchen is perfectly suited for the early 20th-century home in which it was installed.
It was created with the soul and history of the house in mind, but with all the facilities a modern lifestyle of today requires.
It was painted a pale sage green color, with a limestone countertop and brass accents.
Notice how the black range adds the right dose of contrast.
Example 2 :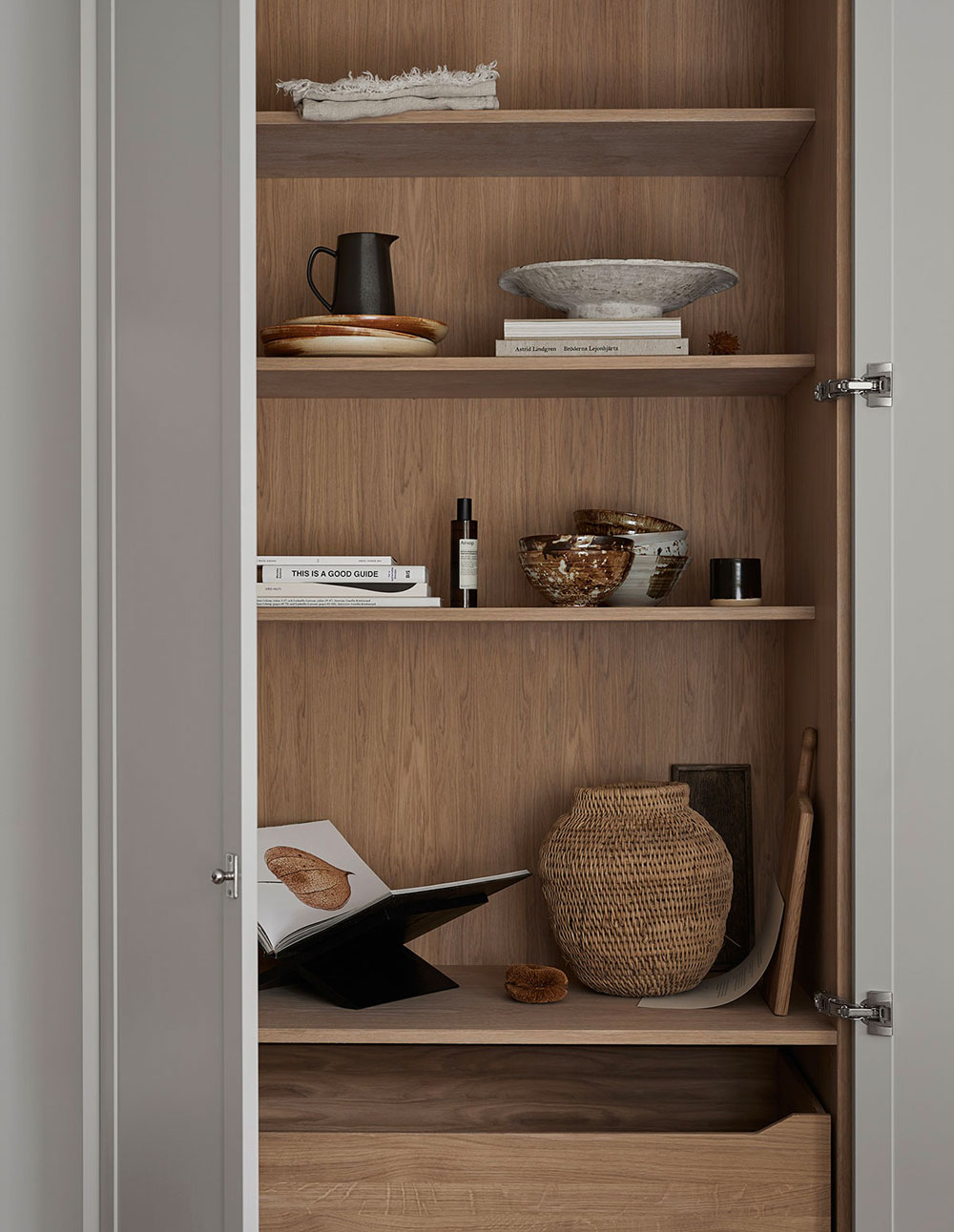 This kitchen features a black, grey, and black color scheme, for a beautiful simplicity.
The look is pared-down, serene and characterful, and will surely stand the test of time.
Example 3 :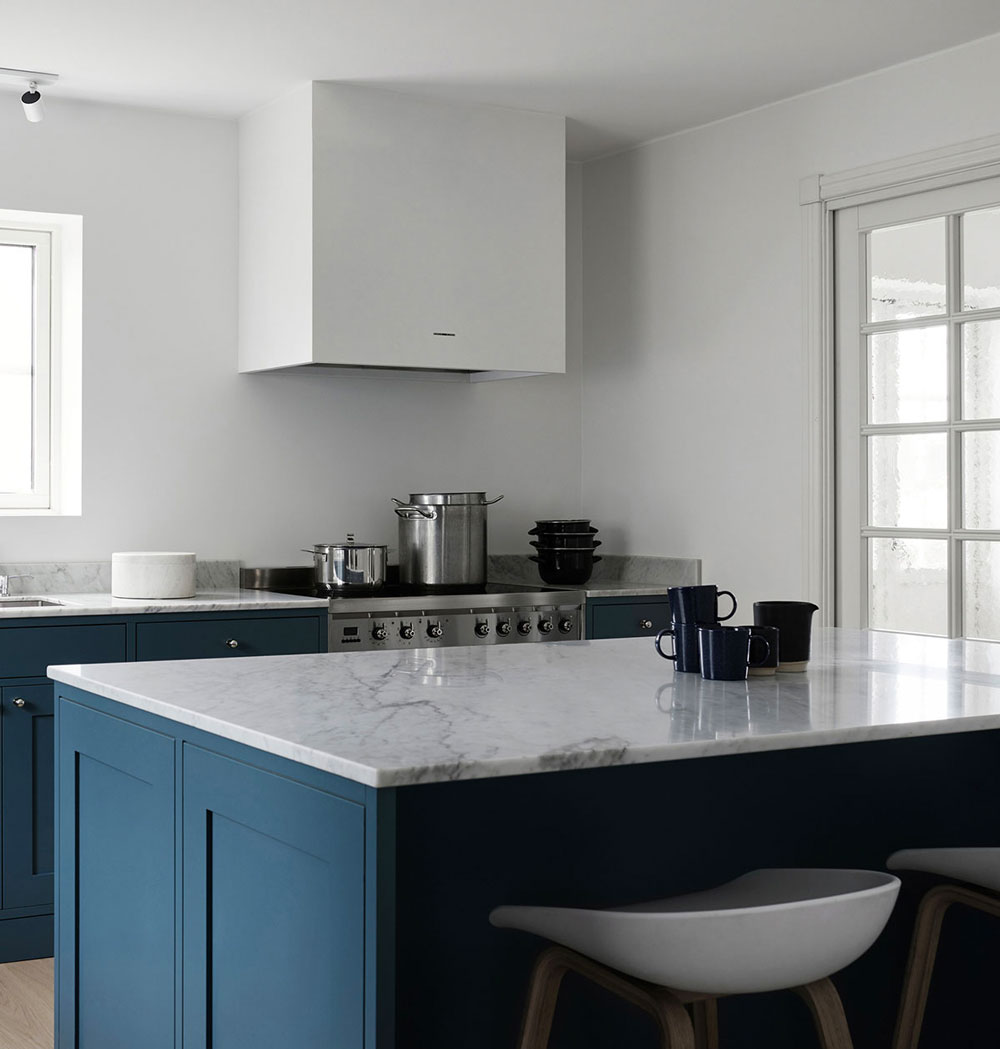 What a gorgeous blue color for cabinets! And despite the dark shade, the kitchen feels bright and airy. Surely, the fact that there are no uppers and that everything above the worktop is white -walls, ceiling, shelves and lighting fixtures- contribute to making the room luminous. Another thing to notice: Appliances are hidden except for the range, which stands out like a eye-catching, statement piece; it adds a great industrial and modern edge.
Example 4 :
Country chic with a Scandinavian twist!
This lovely kitchen can be found in a newly built home in Sweden.
With its paneling and peg rail, the look could have easily looked (too) traditional, and yet, it still has a modern vibe; thanks to a minimalist take on accessories and a seamless mix of designs from different eras.
Example 5 :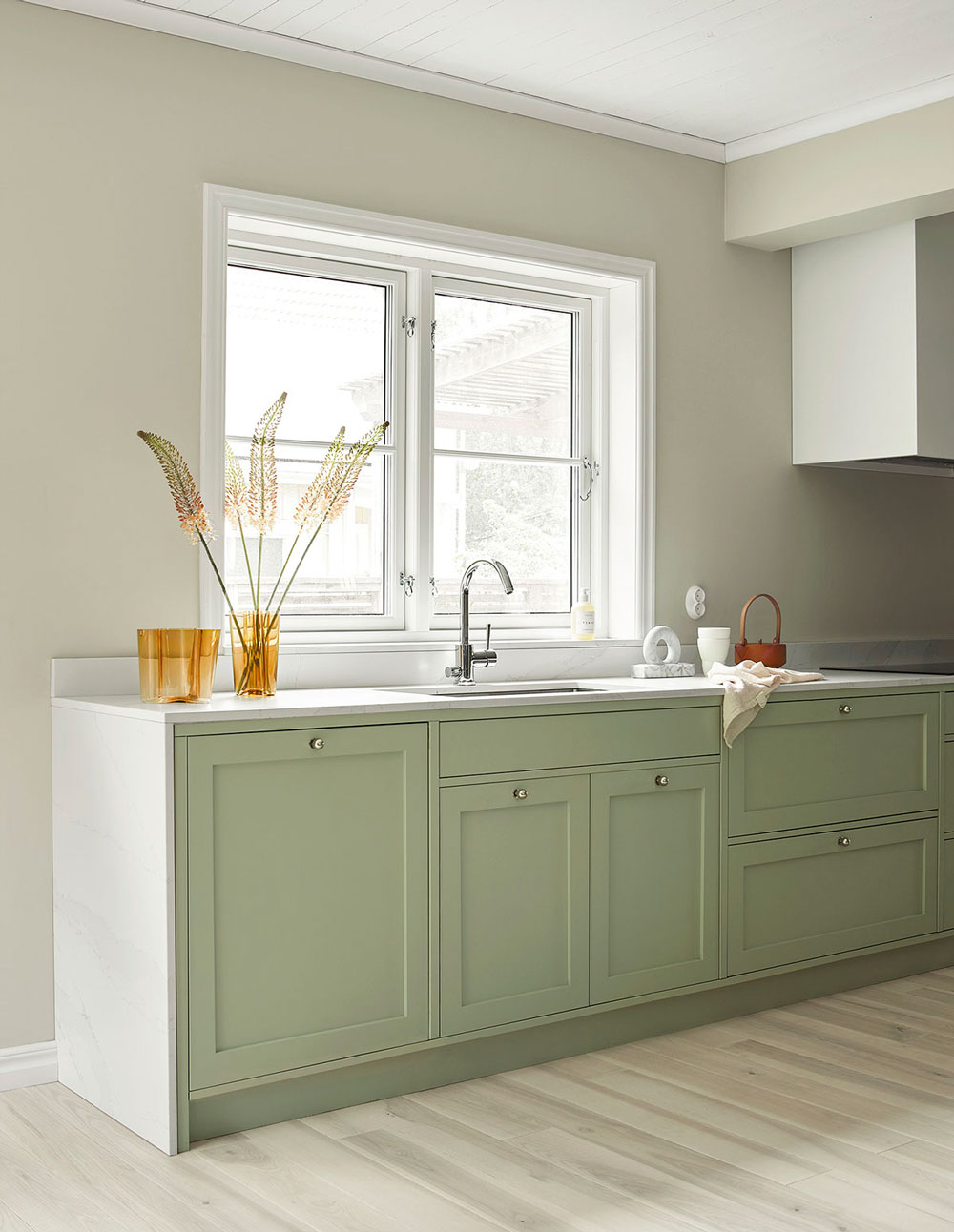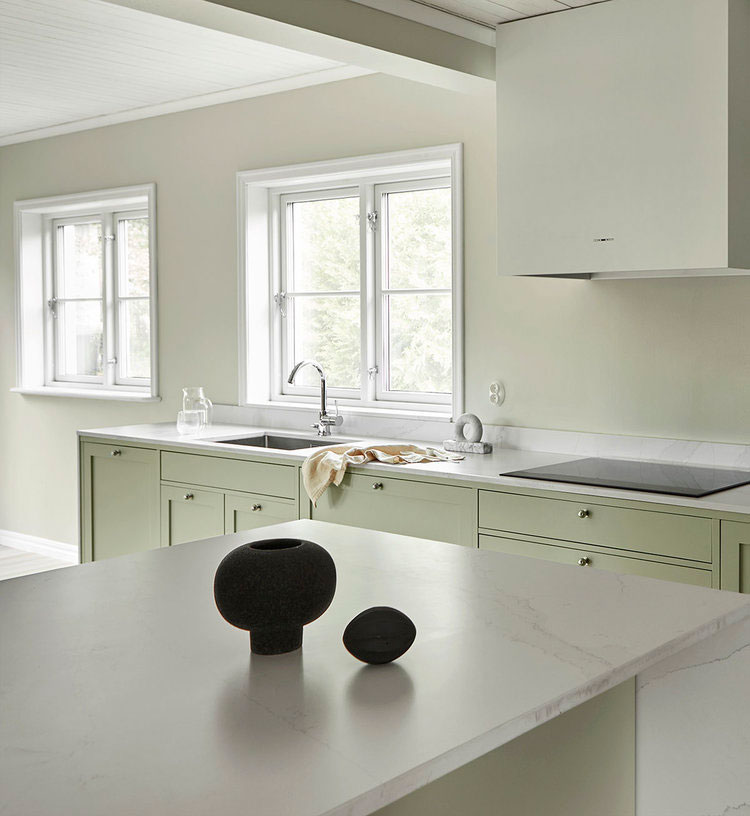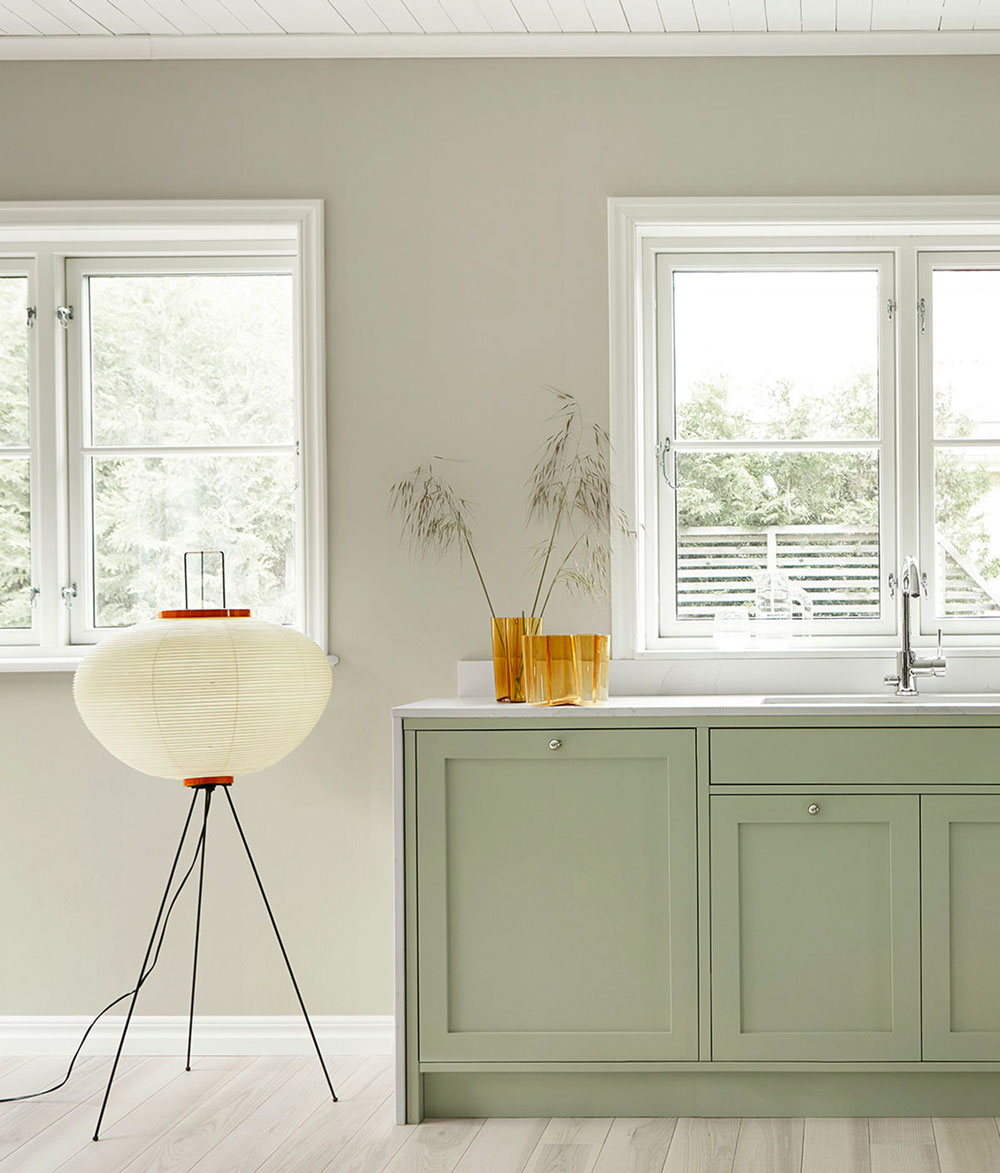 Clean, minimalist shapes, cabinets, and drawers in light ash, together with a pale green color creates a harmonious balance in this timeless frame kitchen.
The Silestone worktop adds to the fresh look of the kitchen.
You can see the kitchen styled by its owners as well as the rest of the house here.
---
So, I am curious – Which one do you like best? Tell me in the comment section below!
For more beautiful Scandinavian kitchens, have a look at this roundup!
Got a kitchen board? Pin this around:
Photos: Osman Tahir for Nordiska Kök
---