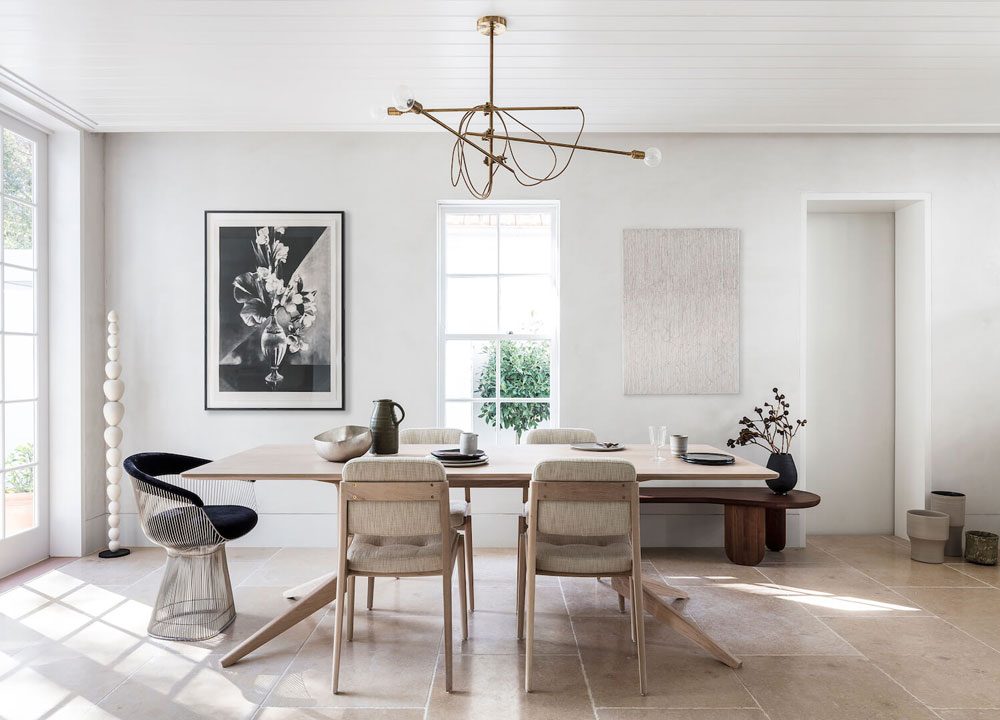 Australia couldn't be further away from Scandinavia, but once in a while, I stumble upon a gem of a house Down Under that ticks all the boxes. This 230-square-meter Victorian home in Sydney designed by Alexander & Co. is one of them.
It is elegant but understated, curated but warm and welcoming, modern yet timeless. And it is furnished with the right mix of classic and contemporary design. All these elements are intrinsic to the Nordic design ethos that I love.
One of the things that makes this house striking is the respect for craftsmanship and materiality, among others. There are so many careful details and interesting touches – Notice how brass, linen, velvet, limestone, oiled bronze, essences of wood, clay, and other gorgeous textures and materials blend beautifully together. And look at the sink in the powder room – Awesome!
Enjoy!
If you like this place, check out this sophisticated vacation home and the luxurious residence, both in Australia.
Photos: Tom Ferguson
P.S. I will launch my latest collection of original paintings very soon! If you'd like to find out more, get on my waitlist and I'll send you a sneak peek soon.
---