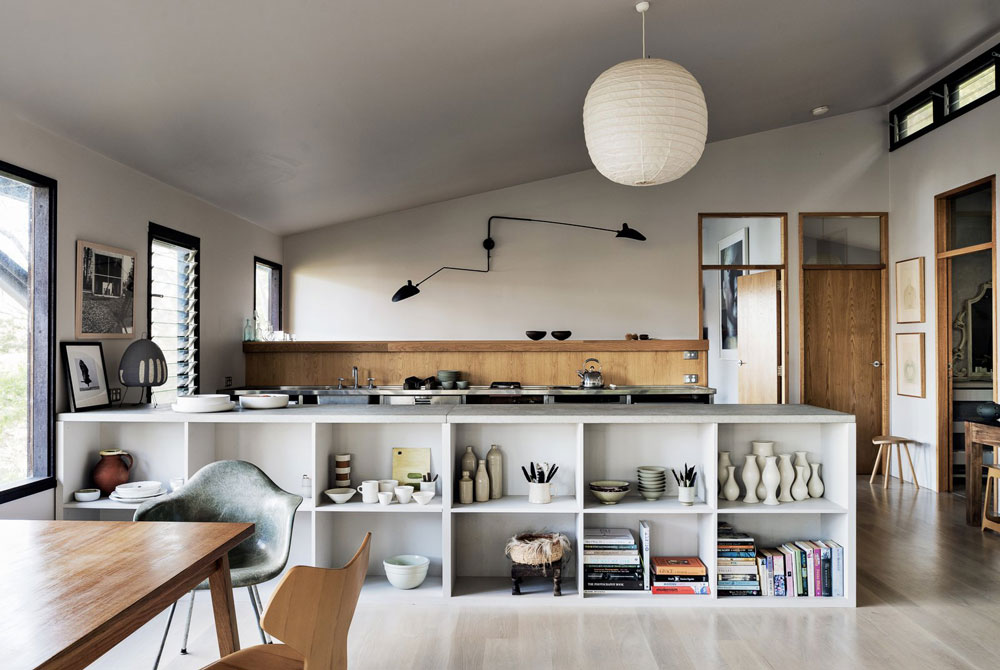 After yesterday's rental in Scotland, today I'm taking you on a virtual trip to Australia to visit this Dangar Island's vacation home.
It caught my attention for its lovely earthy color scheme and numerous vintage design pieces by iconic designers such as Arne Jacobsen, Serge Mouille, Norman Cherner, Alvar Aalto, and Isamu Noguchi, among others. The place has light floors, beautiful joinery, and large windows that allow the natural light and the outside in. It definitely has a Nordic vibe and lots of character, as well as a timeless appeal.
This is a fantastic example of an interior that is sophisticated but in an understated way. I am loving it!
Dangar Island Home was designed by Robertson & Hindmarsh Architects and David Harrison.
Photos: via Dwell
---