After years of living in Sweden's countryside, Emma Blomquist and her family were longing for a change of scenery. The opted for a beautifully-renovated apartment in the posh residential neighborhood of Östermalm in Stockholm.
The striking home bears Emma's elegant signature style; Sleek, minimal and pared down yet exquisite. She went for a timeless monochrome palette and played with materials and shapes to prevent the look from falling flat. The interior designer tightly edited the furniture and accessories featured in the space. I spot a sofa by Layered, a Taccia table lamp, a ceiling lamp by Serge Mouille, an upholstered easy chair by Pierre Jeanneret, as well as a few products from her own brand, Apartment Stories. Everything looks carefully selected for this space, and Emma is clearly a fan of the minimalist mantra 'buying less, but better'.
I am really fond of the high ceilings and large windows, which enhance the spacious look and feel of the place. Notice how the kitchen blends in rather than stand out – The wall cabinets look like furniture, there are no uppers, and the marble countertop and waterfall is a piece of art in itself. It is simple, but oh so beautiful.
Psst: Get insiders tips and tricks on how to create the look, inspiration, discounts, ad-free browsing, and more by joining our growing community of design lovers from around the world. Become an Insider today!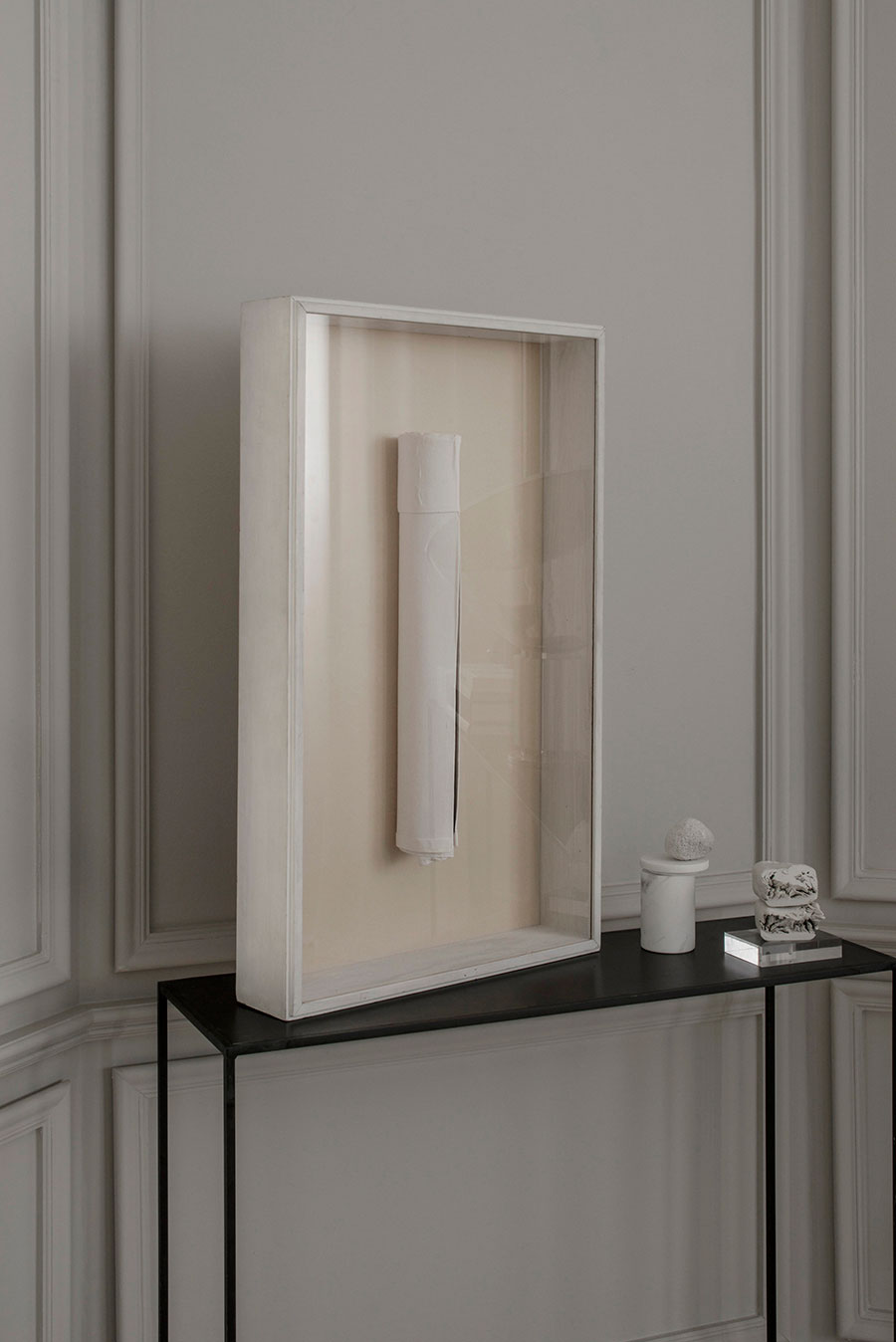 For more beautiful homes, check out my inspiration gallery.
Styling: Emma Blomquist
Photos: Andy Liffner via Residence
---