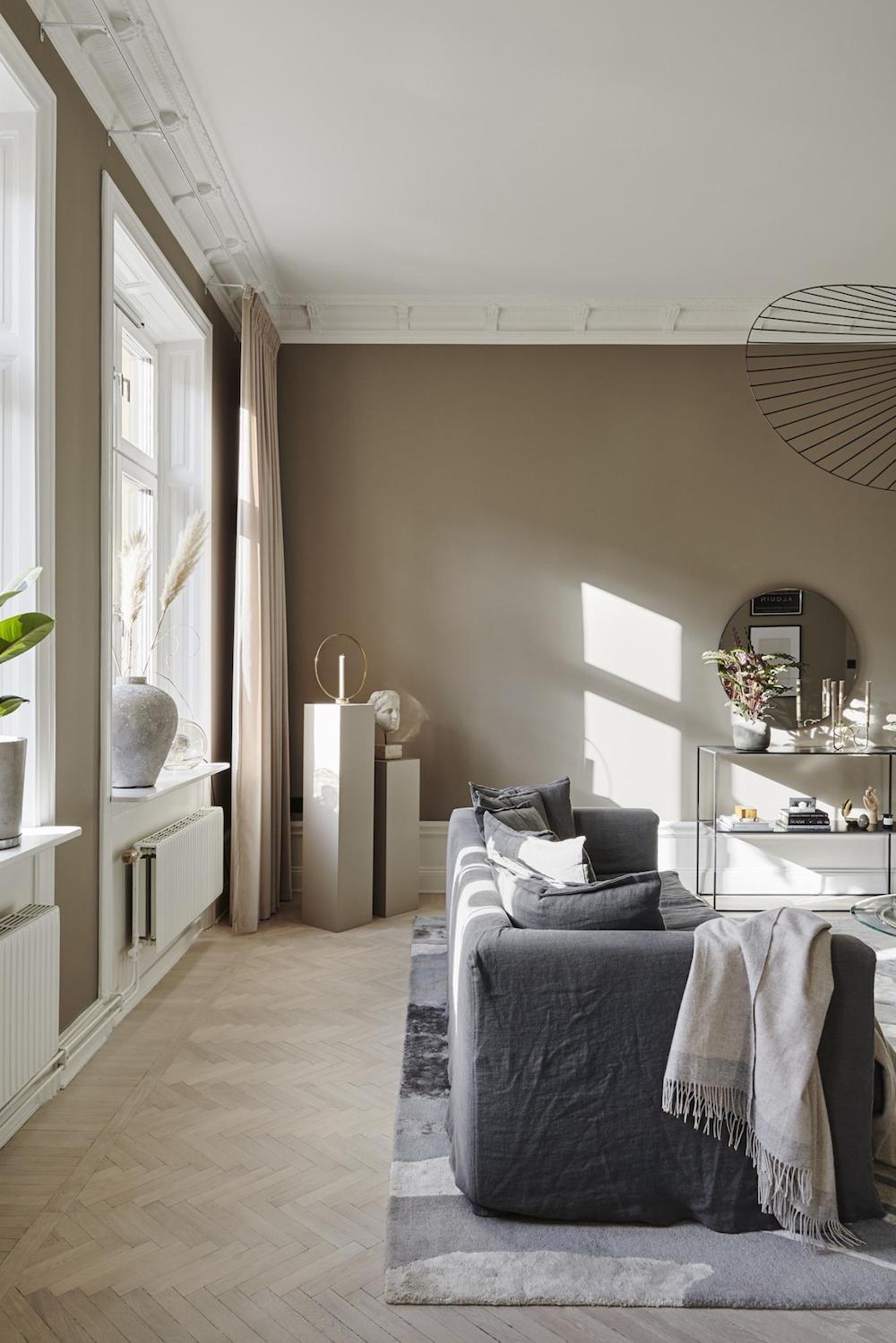 Today I am taking you on a tour of a sophisticated apartment in Södermalm, in central Stockholm. The area features a lot of historical buildings, and this one is no exception. Traditional architectural elements can be seen throughout the place, such as the skirting boards, cornice mouldings and parquet floors.
The spacious, three-bedroom home also boasts high ceilings and large windows, making it feel even more airy than it already is, and natural light flows in beautifully.
It has a luxurious look, with a few elements that instantly make a room look more refined: Thick, floor-to-ceiling curtains, sculptural lights (like the Vertigo pendant* by Petite Friture), fresh flowers and a few items displayed on plinths. A warm greige palette was used in the living room and kitchen, from off white to dark grey.
The kitchen was updated with drawer fronts, doors and knobs by Swedish company Superfront. The countertop and backsplash are made with slabs of black Italian marble.
Notice that the cabinets' lovely sand color is just like what was used on the walls in the living room. Moreover, the same stone can be found in the bathrooms, and a few rooms were painted in a similar dark hue – These are simple tricks to create a cohesive, well-designed look, and to tie each space to the next.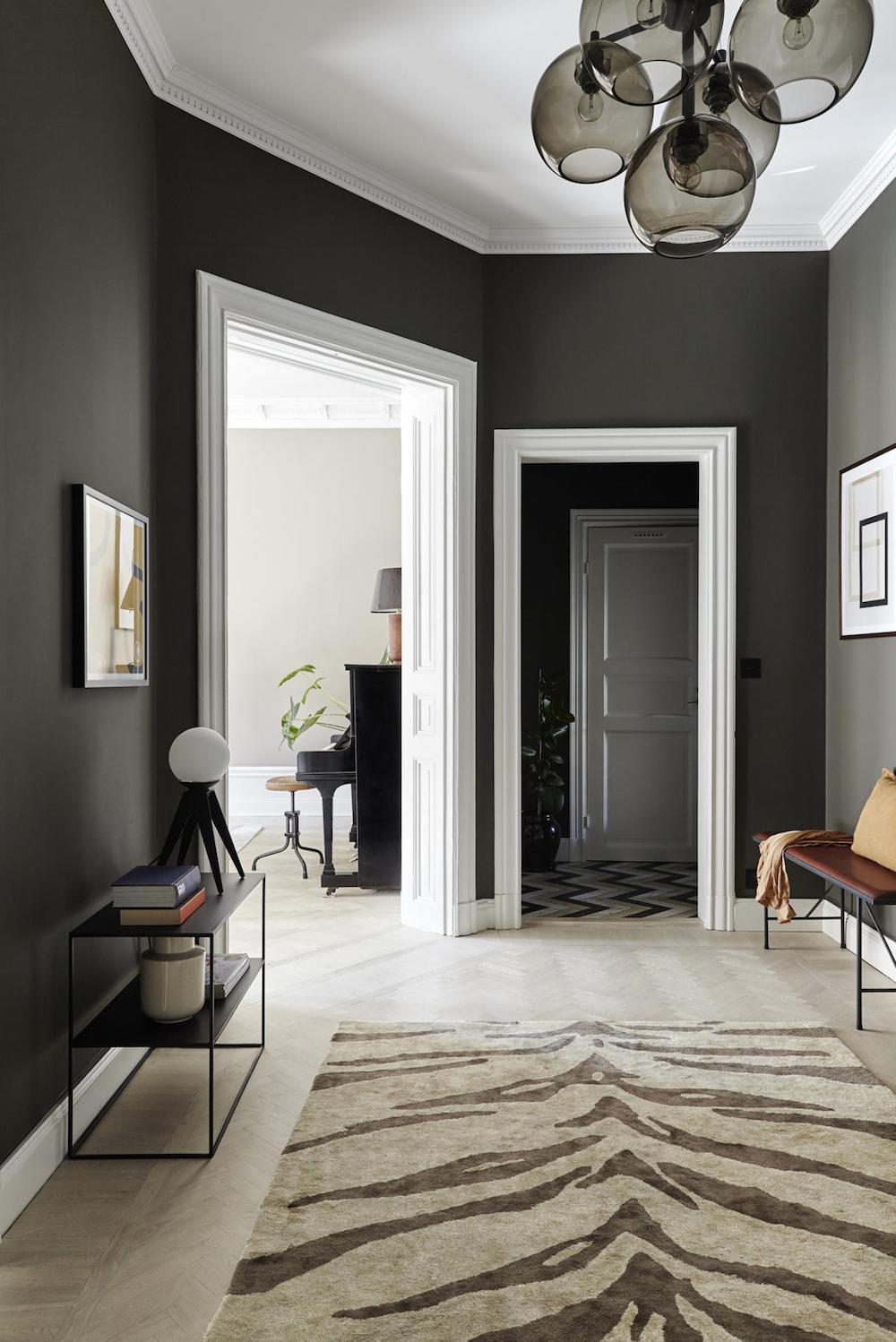 The nursery is total cuteness, without being cheesy. I am loving the wall lights (I found some similar ones here*) and furniture by Danish brand Sebra.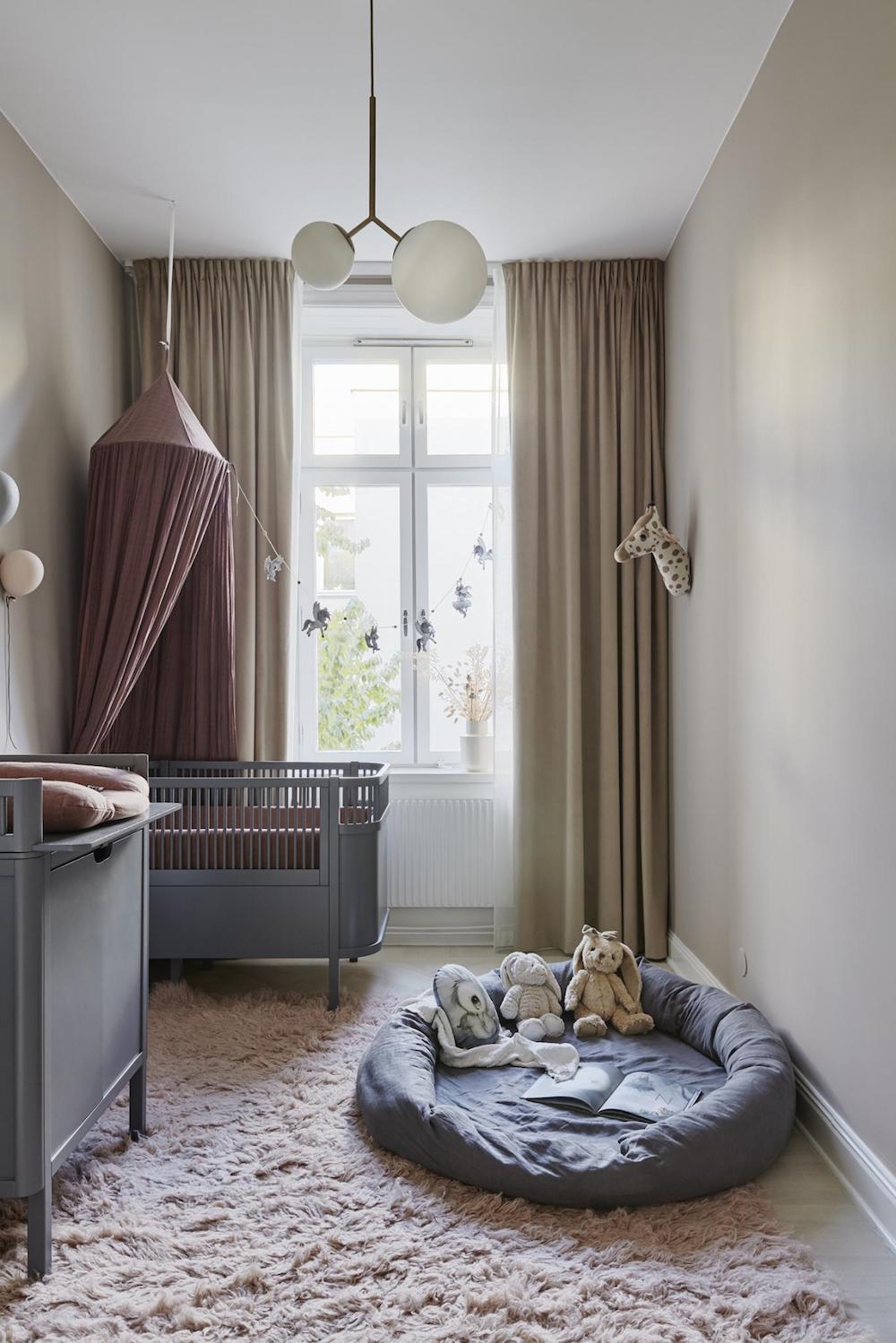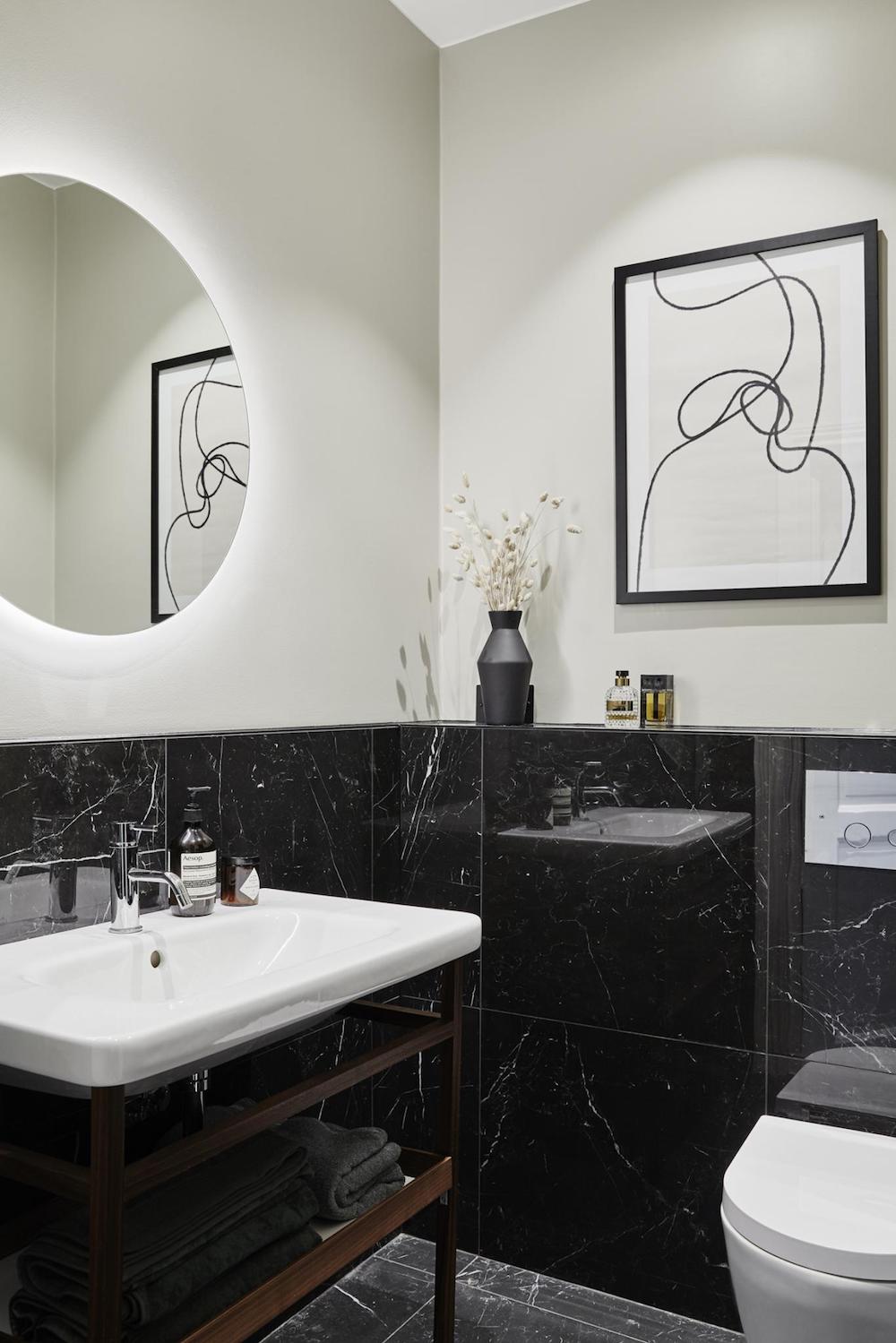 For more beautiful interiors, have a look at the inspiration gallery.
Don't want to miss a thing? You can now subscribe to receive new article notifications via email! Opt-in here.
Photos: Fantastic Frank
This article contains affiliate links, marked with a *. They help us generate some revenue to fund our business operations, allowing us to be less dependant on branded content or banner ads. We only link to products we truly love and genuinely recommend.
---