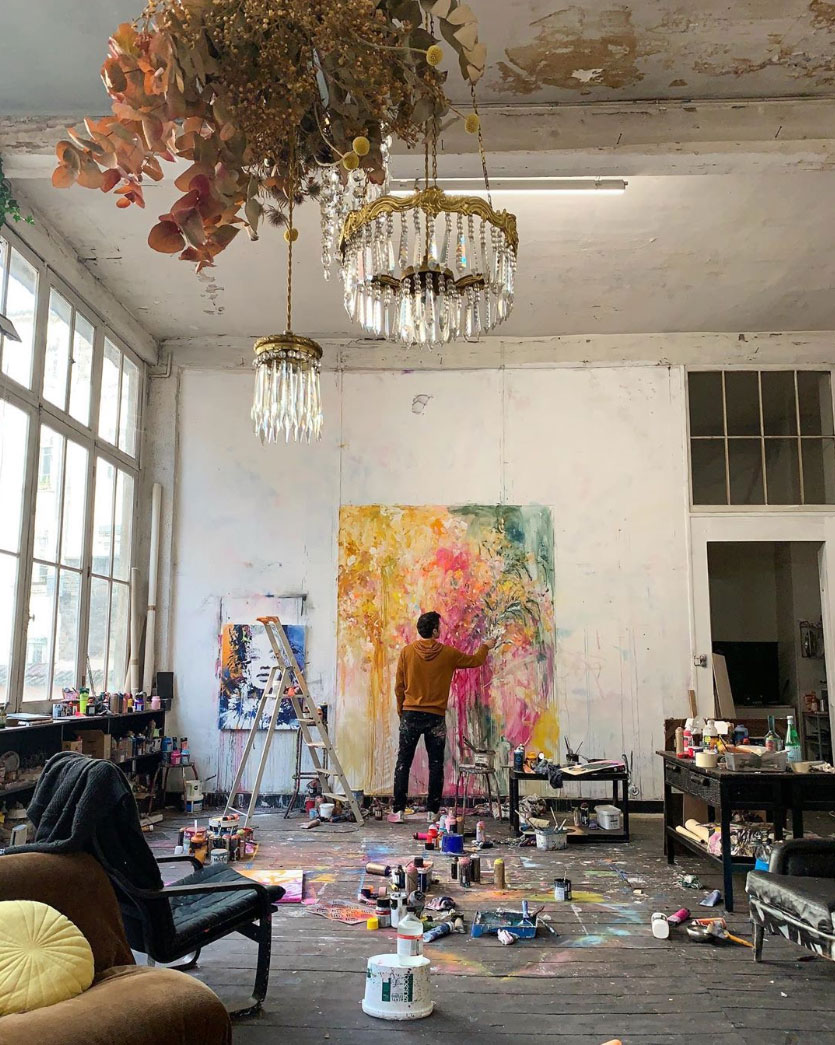 This roundup is a real treat for me. As a fan of behind-the-scene features and major art lover, peeking inside studios of creatives get me pretty excited. There is something fascinating about these often messy yet oh so beautiful spaces, as well as work in progress.
Here are some amazing pictures I liked lately on Instagram showing places where artists make their magic happen – All very wabi-sabi and perfectly imperfect, and a few of which are for/by Scandinavian talent.
https://www.instagram.com/p/B4C0j72I3mO/
https://www.instagram.com/p/Bw-Z94RBBUb/
First photo: JM Robert
P.S. I just launched my latest painting collection and you can now shop my art here! 
---