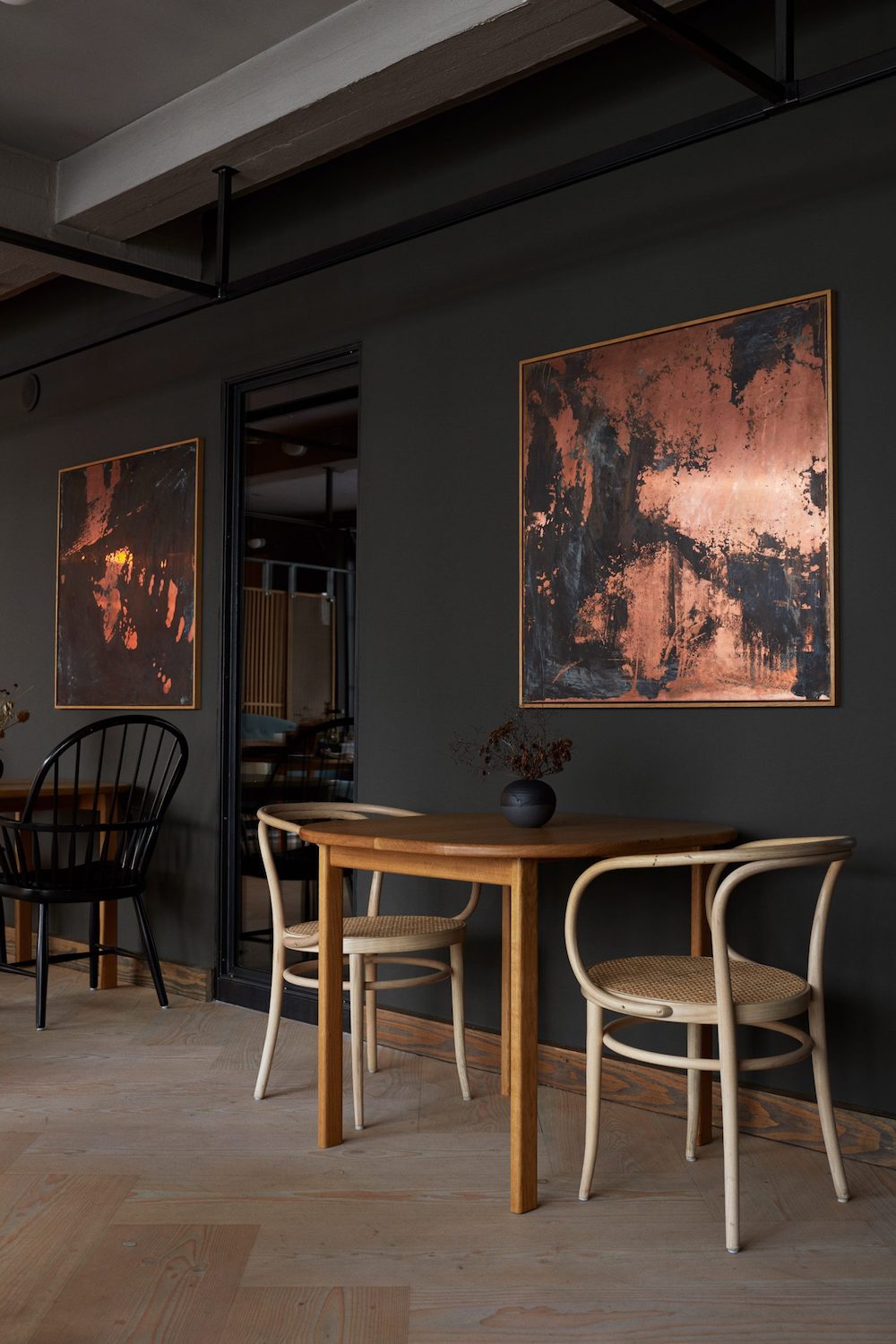 Kadeau is a two-Michelin-starred restaurant on the island of Bornholm, in Denmark. It also has an outpost in Copenhagen, which underwent a major refurbishment in 2016, and this year again, with a revamped dining room due to open in 2021.
OEO Studio, founded by Thomas Lykke and Anne-Marie Buemann, was enlisted for the task. The place has been upgraded with a greenhouse with iron-framed windows and doors, allowing lots of natural light to flow in and offering views of the garden. A new private dining room and a wine room was also added to the space.
The interior now features earthy tones like olive green, brick red, terracotta, dark grey, and materials like brass, oak, and fluffy fleece, offering a more tactile, moody, and cozy dining experience.
Striking and colorful artworks by Teheran-born, Copenhagen-based artist Farshad Farzankia are featured throughout the restaurant. You can also see new furniture, such as the Coco armchairs, one of OEO Studio's designs and manufactured by Gubi.
Make sure to stop by Kadeau next time you are in Copenhagen for a taste of Bornholm terroir and a unique fine dining experience.
Visit:
Kadeau
Wildersgade 10b
1408 Copenhagen
+45 33 25 22 23
www.kadeau.dk
Photos: Michael Rygaard
---