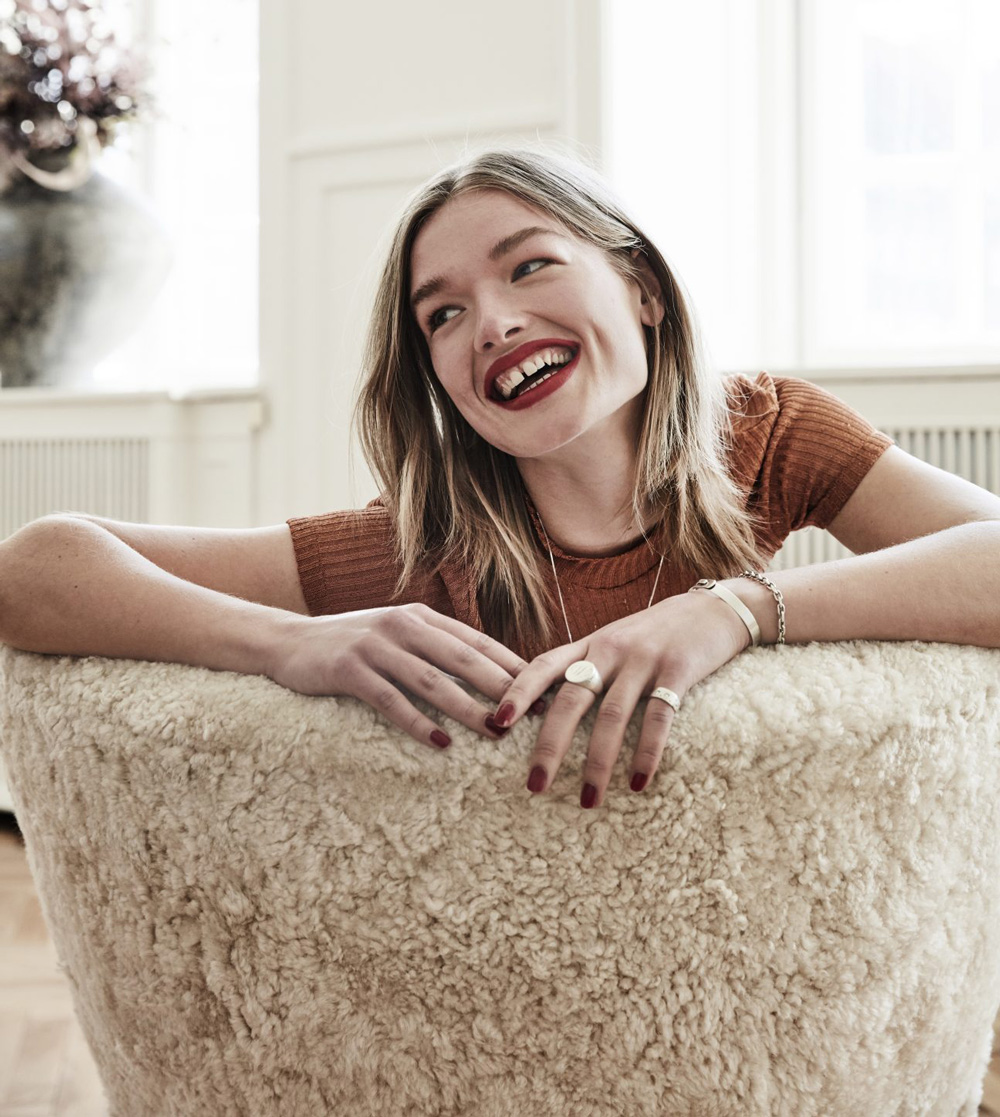 The so very Nordic sheepskin rug/throw has made its way to furniture, and I am slowly becoming obsessed. The fluffy textile can be seen spotted more and more in Scandinavian-inspired interiors. Even the shag pile rug is making a come back.
One of the reasons behind the popularity of this mid-century modern accent is probably related to the light, tone-on-tone trend; Textures are wonderful to add depth, interest and variety in a monochromatic décor, and they soften any look.
Anything with shearling, sheepskin or teddy-like fabric is what you should be looking for. If you can splurge, I recommend a statement chair with a timeless design, but if your budget is tight, a quick DIY is the way to go.
With &Tradition and Meli Meli both launching furniture with the fluffy textile (see below) this month, I wanted to show you what the fuzz (pun intended) is all about.
---
Little Petra was designed by Danish designer Viggo Boesen 80 years ago. With only about 30 pieces ever made, &Traditionis brining this forgotten gem back to life.
.
.
Swedish maker of made-to-order furniture Meli Meli just revealed its latest additions: The Blanca ottoman, Vivi chair, Carla chair and Ester bench, all upholstered with a soft teddy fabric.
.
.

Flemming Lassen designed the overstuffed easy chair, The Tired Man, for The Copenhagen Cabinetmakers' Guild Competition in 1935. It is characterized by organic, bearlike shapes and then as now it created a sensation with its curved form and voluminous armrests. Sitting in the chair should, in Flemming Lassen's own words, be "as warm and safe as a polar bear cub in the arms of its mother in the middle of the ice cap".
.
.
I know what I'm doing next weekend: This easy and stylish DIY project, courtesy of Lovisa Häger, as seen on her blog. All you'll need is a Frosta stool from IKEA, a pot of paint, thick foam and a piece of textile -real sheepskin or something synthetic. I suggest this cushion cover or this cheap rug.
And to round up the list, check out this fab chair and bean bag. Knoll's Womb chair reupholstered in shearling as well as Finn Juhl's Pelican chair with sheepskin both look amazing.
I bet we'll see plenty more of the plush fabric in the upcoming months!
Photo at the top: Jakob Kirk for &Tradition
SaveSave
SaveSave
SaveSave
SaveSave
SaveSave
SaveSave
SaveSave
SaveSave
---