Petra Tungården is a Swedish fashion blogger, stylist and entrepreneur, and this is her luxurious Stockholm home, now up for grab via real estate company Eklund.
Her apartment, which is a fabulous example of how modern furnishings and classic architectural details can coexist harmoniously, was featured on Nordic Design a few years ago. It is interesting to see the changes that were made to the home – A new color in the bathroom, new furniture, etc. She kept the gorgeous shade of blue in the main living space, much to our viewing pleasure – It creates such a chic and serene cocoon while being an unexpected touch. It also complements beautifully the brown tones in the color palette as well as the traditional tiled stove – Quite a striking piece, isn't it?
Enjoy the tour!
Psst: Get insiders tips and tricks on how to create the look, inspiration, discounts, ad-free browsing, and more by joining our growing community of design lovers from around the world. Become an Insider today!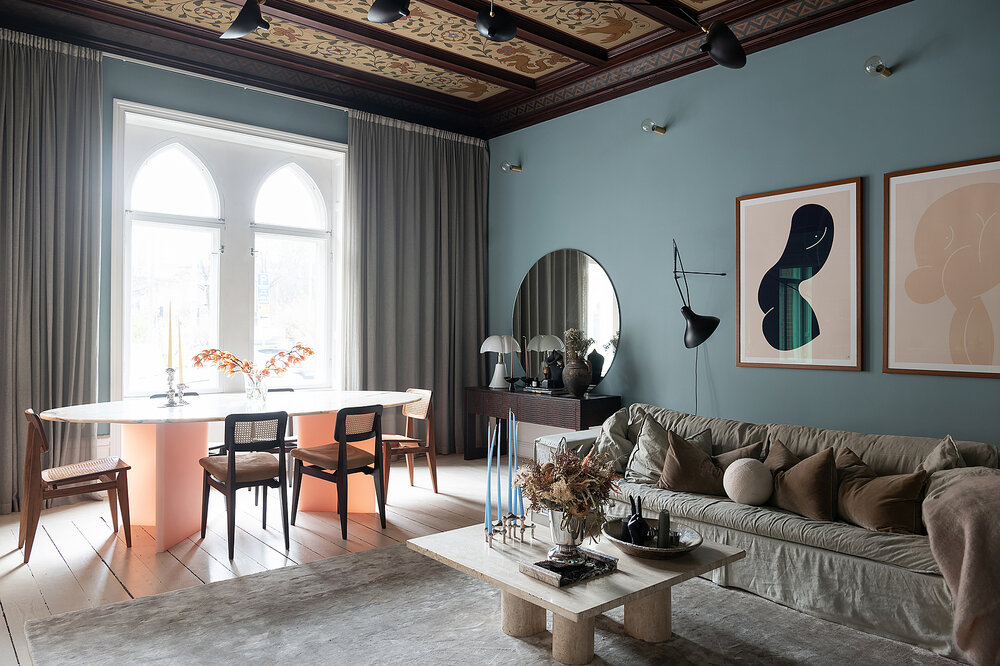 Photos: Jesper Florbrant for Eklund Stockholm New York
---