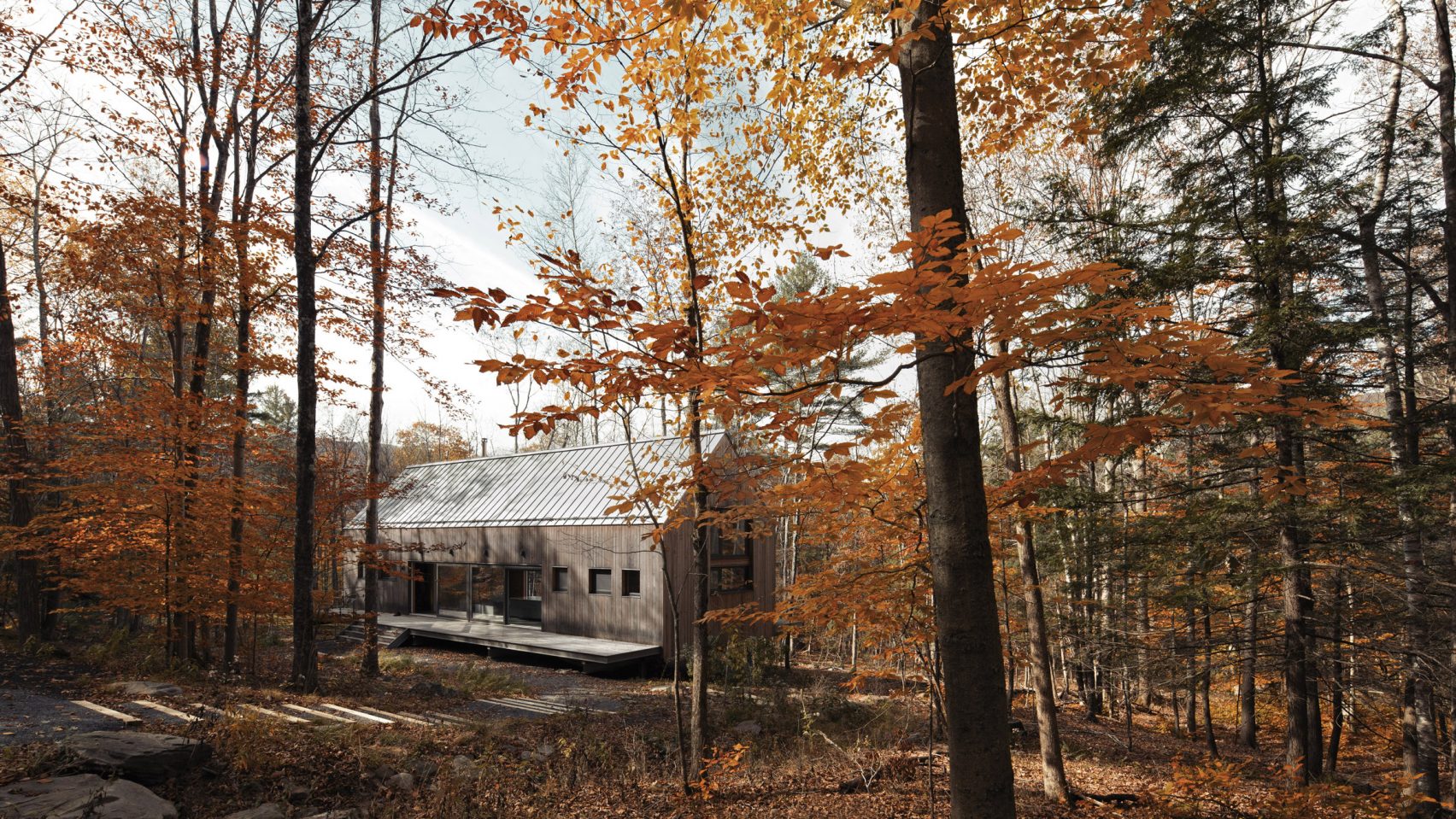 Maria Ibañez de Sendadiano and Todd Rouhe, the duo behind IdS/R Architecture, built their dream country home on Mount Tobias in the Catskills, New York.
The two-bedroom cottage is a passive home that is energy efficient, with solar panels, airtight construction, and optimized ecological footprint. It was also important for the architects to avoid cutting any trees, and that the building would blend in with its surroundings.
Inside, you will find a sleek and minimal interior, with a spacious living area with large windows, and a beautiful free-standing kitchen.
Almost everything in the house is either by Danish brands Hay or Vipp, or designed by the owners themselves.
A beautiful simplicity – Perfect for a retreat to unplug, rest and connect with nature.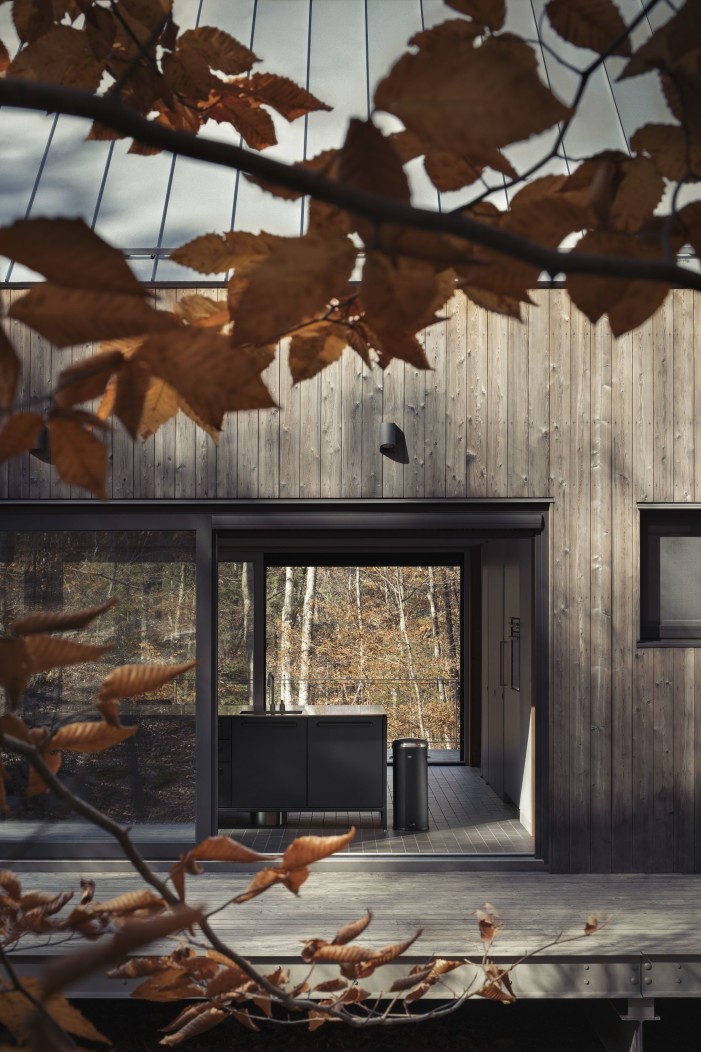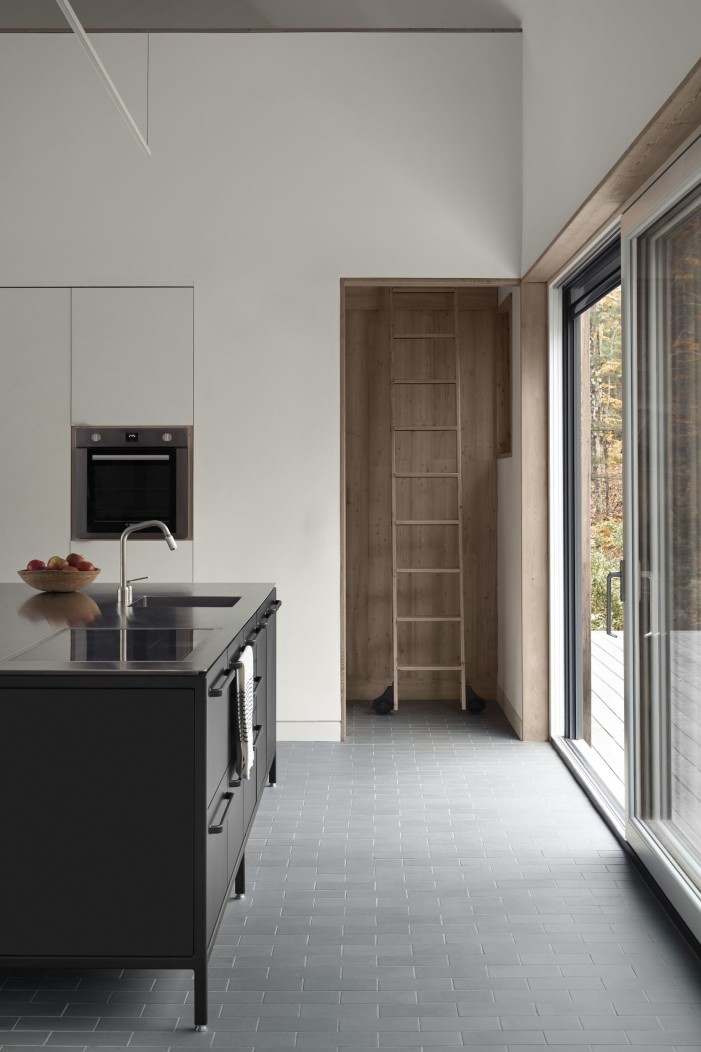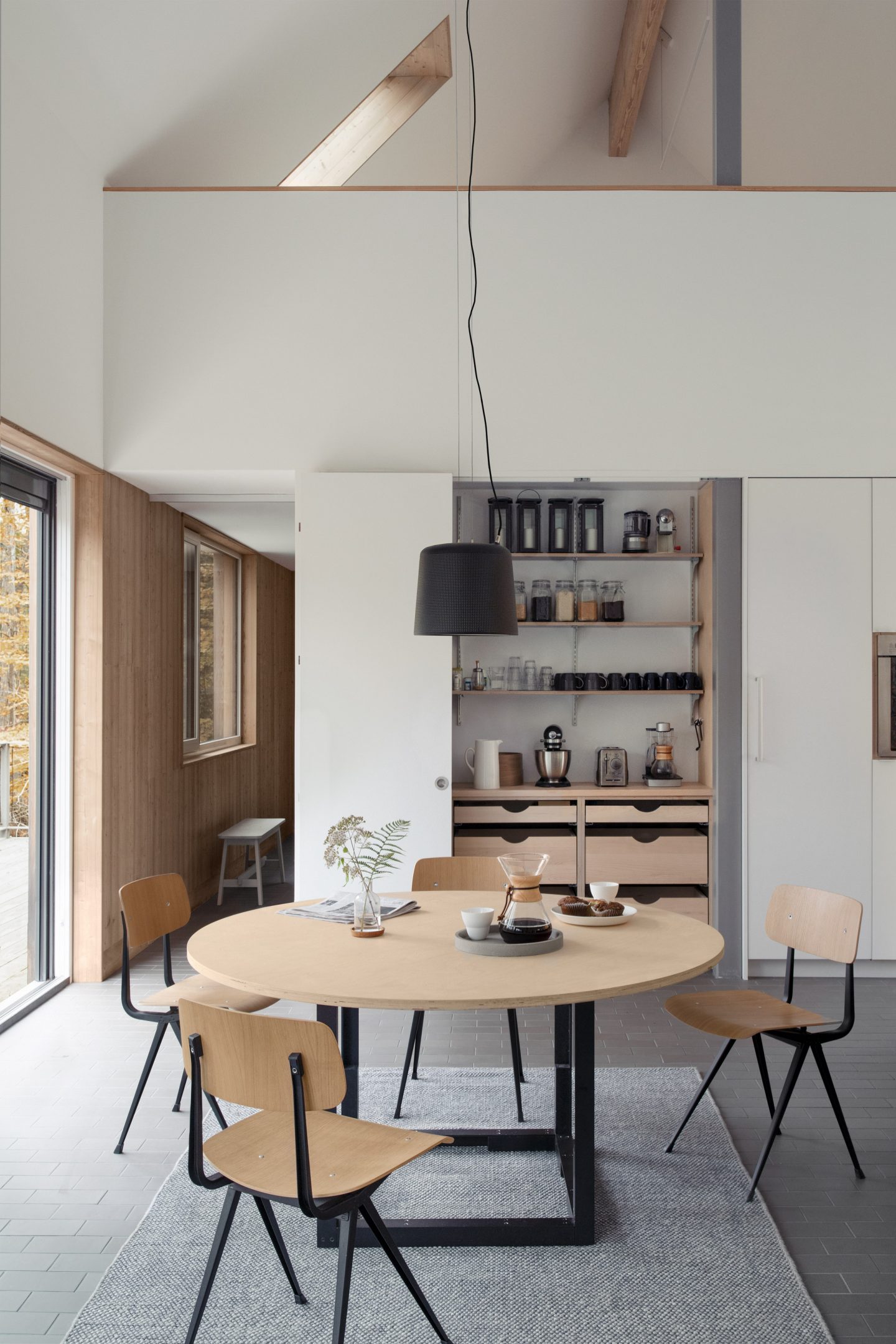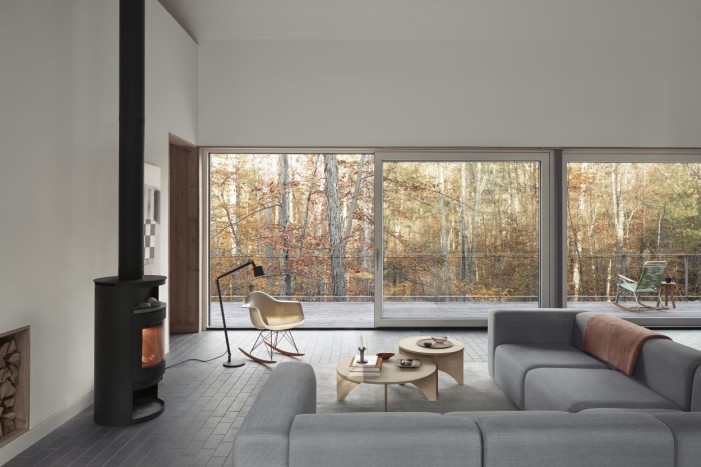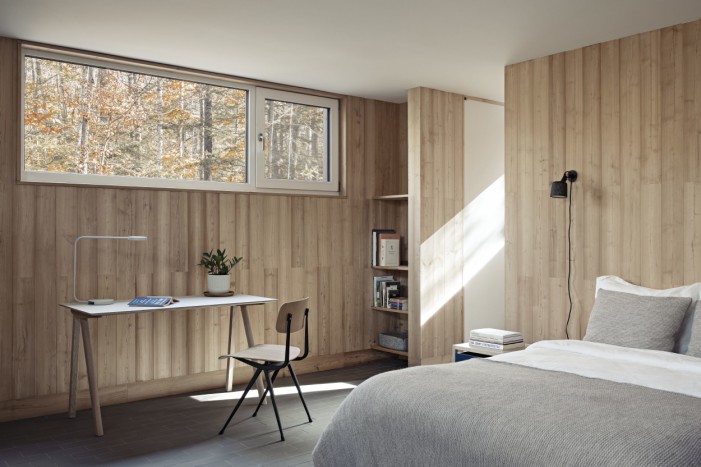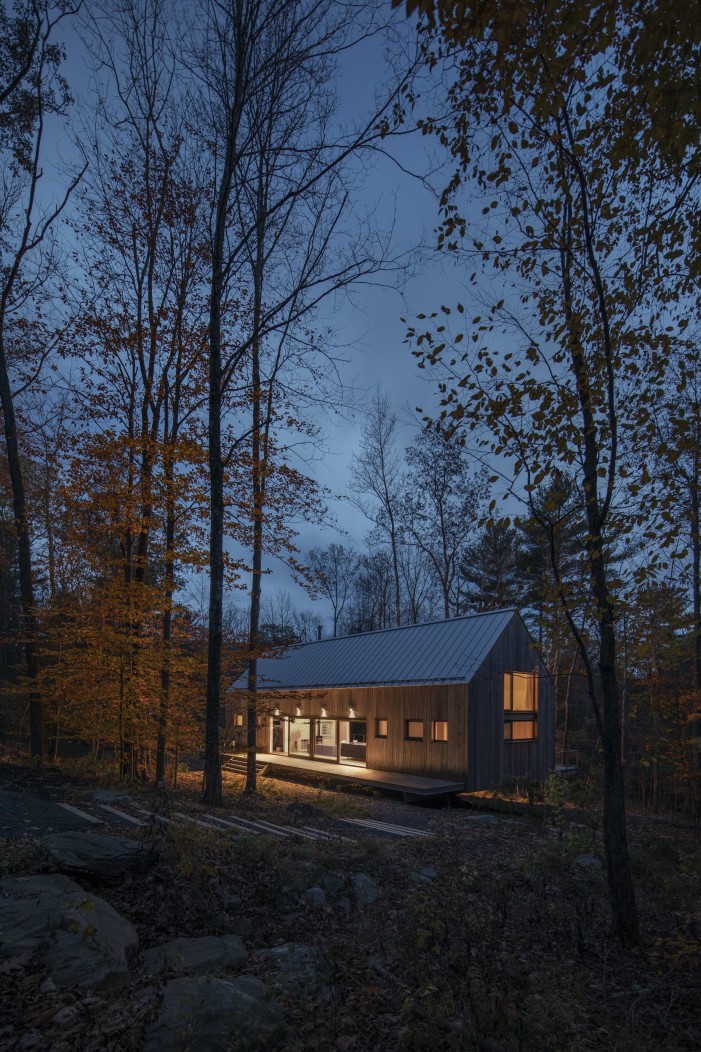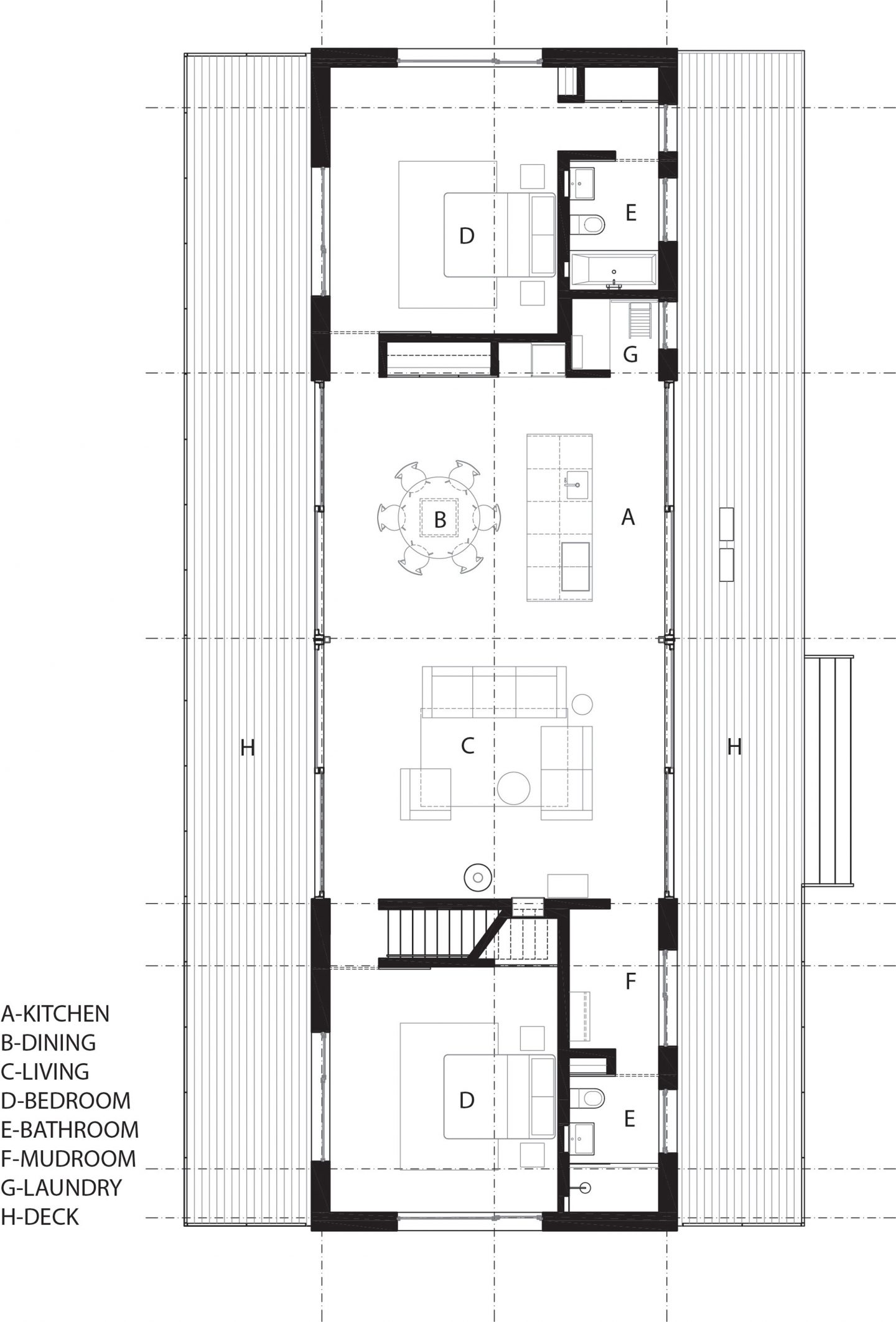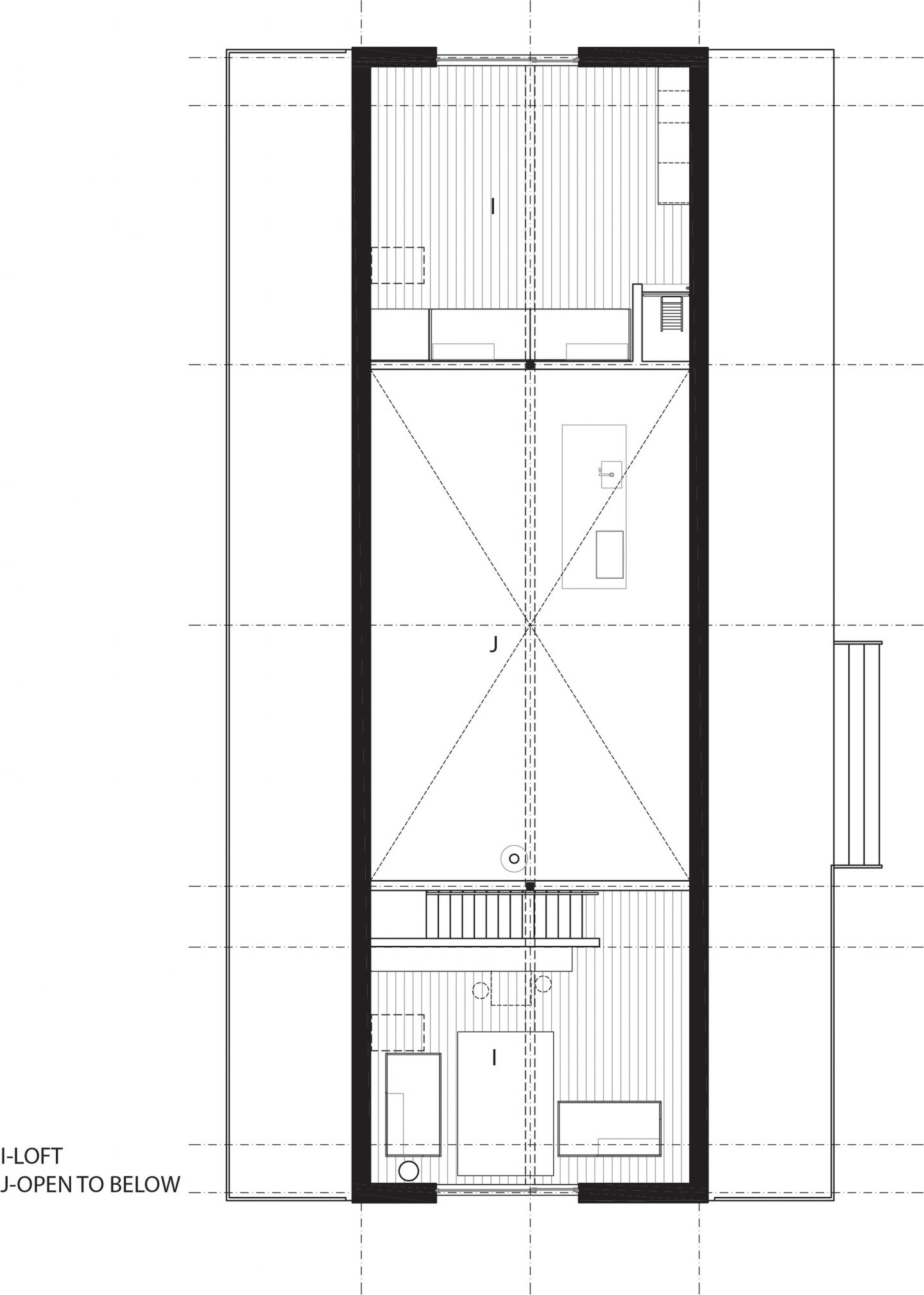 Photos: Eric Petschek
---