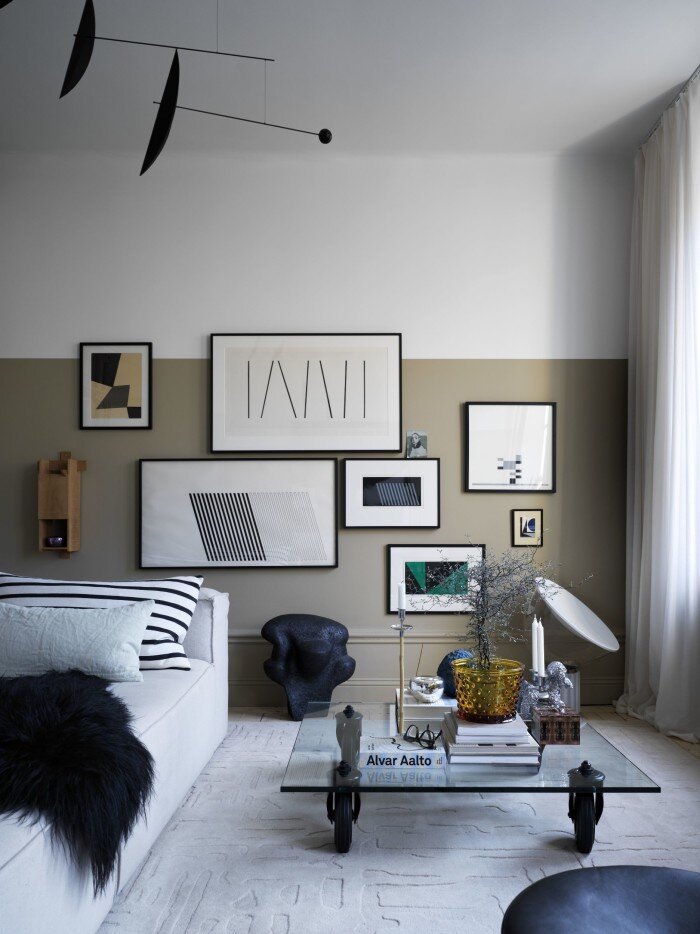 Saša Antic has made a name for himself as a sought-after set designer and interior stylist, working for the likes of H&M, Ikea, Kosta Boda, Alcro, Bolon and Bukowskis, among others.
His style is intuitive, fun, experimental, curated and refined all at once.
This two-room apartment in Södermalm, Stockholm, is quite a change from his previous home, which was only 24 square meters. It was a tiny place, but it was packed with style and clever solutions with optimized storage and multifunctional features.
And here too, Saša cleverly played with paint to inject personality and dimension into the newly renovated rooms. The color blocking technique was carried to doors and trims, creating a graphic look and interesting contrasts.
It is bold, enveloping, and unconventional, and I am here for it.
Plus, I love the personal details and unique, sometimes unexpected touches in Saša's home, and I am sure you will, too!
Make sure to have a look at how Saša Antic styled his previous apartment, back in 2013 (a look still very relevant today), and how it was transformed over time.
Photos: Stellan Herner & Maria Wretblad for Elle
---