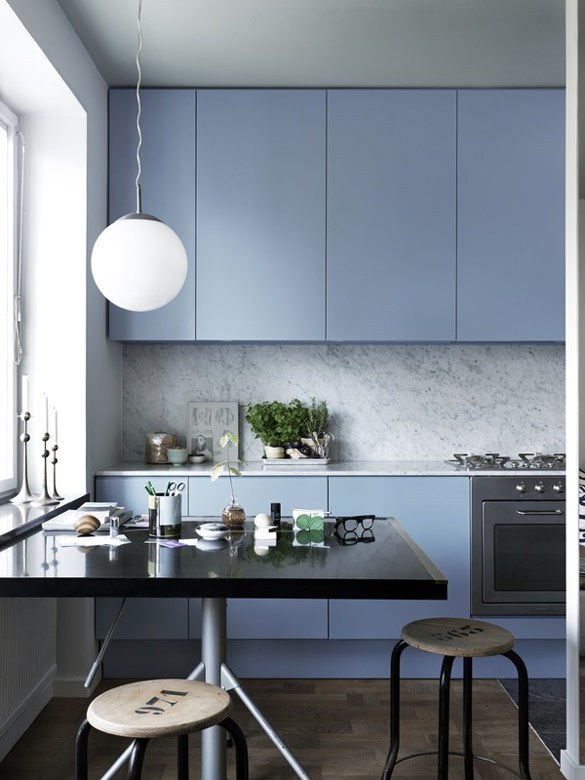 .
This is the beautiful Stockholm home of talented interior stylists Saša Antic.
I am really into the combination of the light blue kitchen with brown touches from the floor, teak furniture, leather, etc.
Notice his clever mirror tricks in the kitchen and bedroom area, making the rooms look much bigger and allowing natural light to bounce around the small apartment. He is definitely skilled at making the most of a space!
Read more about Saša here.
.
---