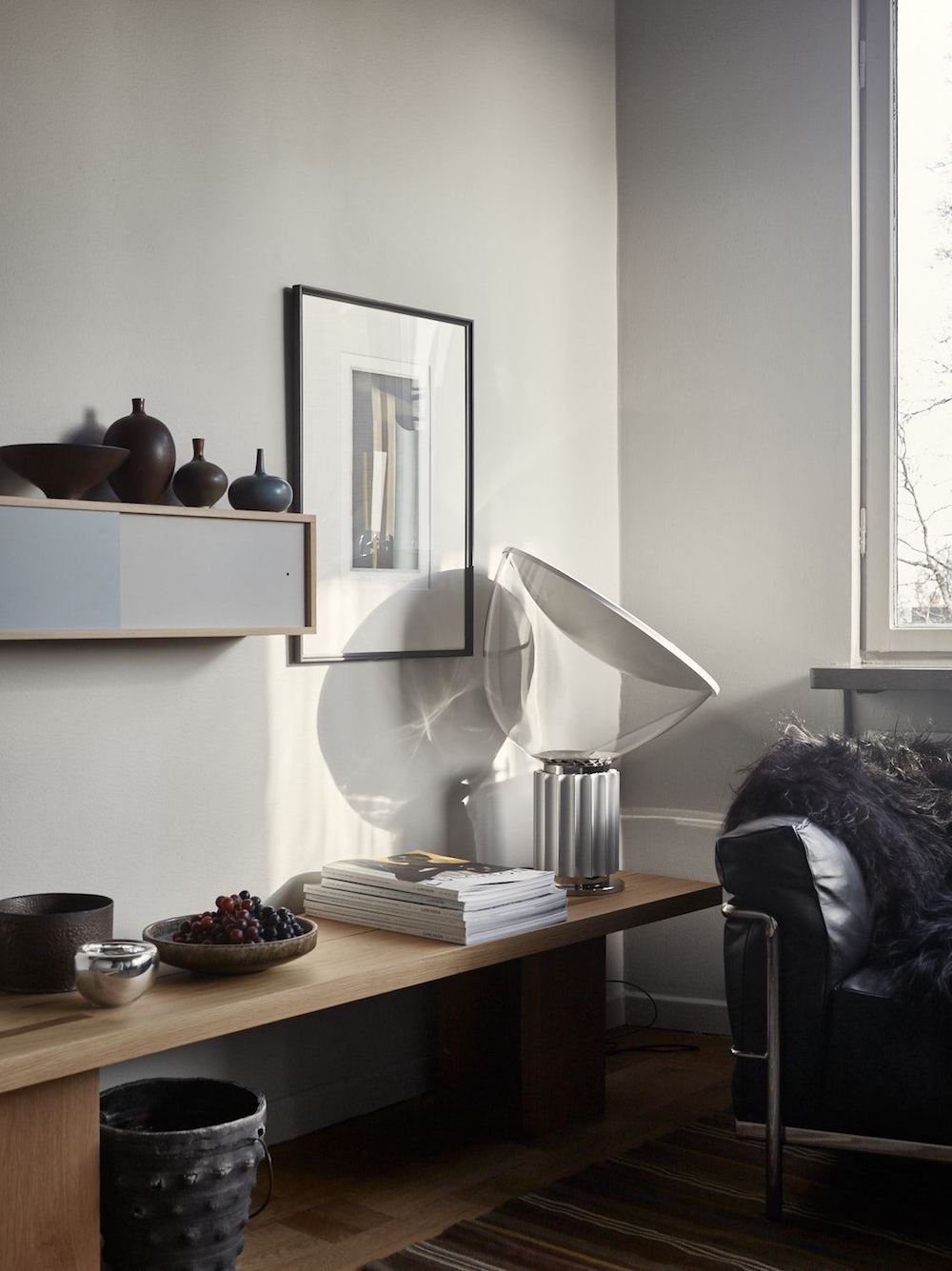 This is the apartment of Stockholm-based Saša Antic, a set designer and art director. It is very tiny -only a mere 24 sqm / 255 sqft- but it is probably perfect for Saša's lifestyle in the bustling city. Plus, a house is a home no matter the size, right?
Considering the owner's profession, it is no surprise that his place is stylish. You can bet that furnishings have been carefully selected because, well, lack of space. The blue kitchen is also a striking feature in this lovely pad.
But there is something else that is totally worth pointing out, but I'm not telling you what it is just yet. Take a look at the pictures first, and see if you notice this interesting detail. Scroll down below to find out what I am talking about!
At first glance you probably didn't notice this detail and, if you did, you're likely skeptical about it… But when taking the time to appreciate why it works and taking a second look, you might be tempted to try it at home too!
So what is this special detail, you ask?
Here it goes: The ceiling is brown! Yes, you've read that right. Scroll back up a little and check it out.
Most of us assume that ceilings have to be white. Sure, it is fresh and clean, but it doesn't always work. If the ceiling is too high, especially in a small home, it will look unbalanced with the rest of the space and make it cold and uninviting. Here, the dark earthy color provides a contrast with the white walls and echoes the hue of the floors, while tying the look together. Moreover, it adds a touch of drama, character and warmth. It also makes the home feel more intimate.
Is the brown ceiling growing on you now?
The fifth wall is often forgotten, but plays a huge role in an interior scheme. You can have a look at this Pinterest board for beautiful rooms with non-white ceilings.
Curious to see how Saša Antic styled the same home a few years ago? Check it out here!
If you'd like to get a few decorating tips for small spaces , have a look at this article. For more beautiful Scandinavian homes, have a look at the inspiration gallery.
Photos: Boukari for Historika Hem
---