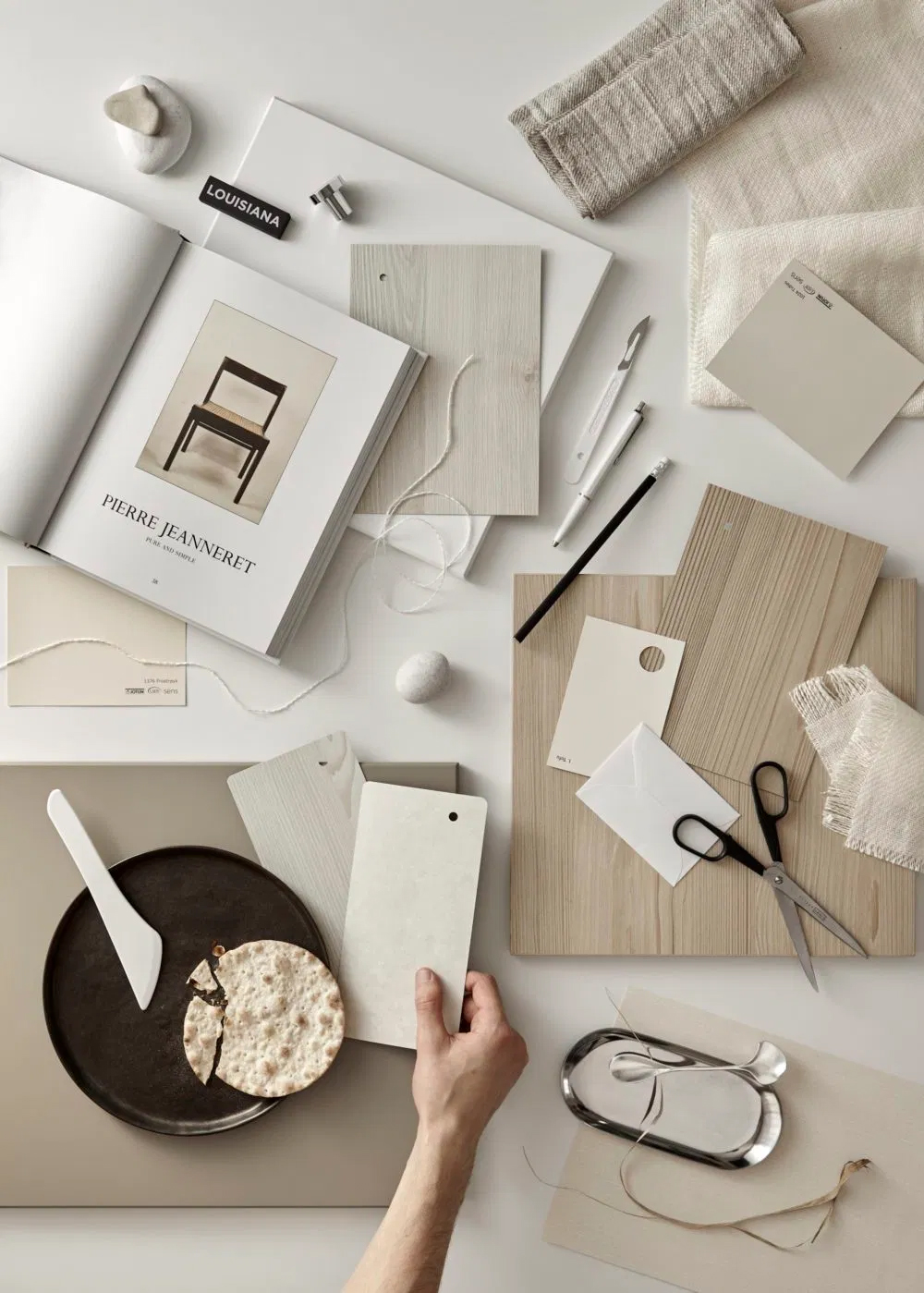 This is the fifth article in the 'Find Your Style' series.
By now you are aware of the most popular interior design styles and that is it possible to mix them in unique and beautiful ways. You've also evaluated your lifestyle and goals, which helped you refine your personal style mantra.
Next step: Visualize your style with a moodboard!
Why use a moodboard? It is a fantastic tool to collect inspiration and explore ideas. It helps you focus when you find yourself getting distracted by trends or what you see on Instagram, blogs, and so on. You can quickly refer back to it when needed, like a map to guide you on your journey.
You will *literally* keep your eyes on the desired end results, you will make more considerate purchases, and decorate in a more intentional way.
Trust me, it is absolutely worth your time!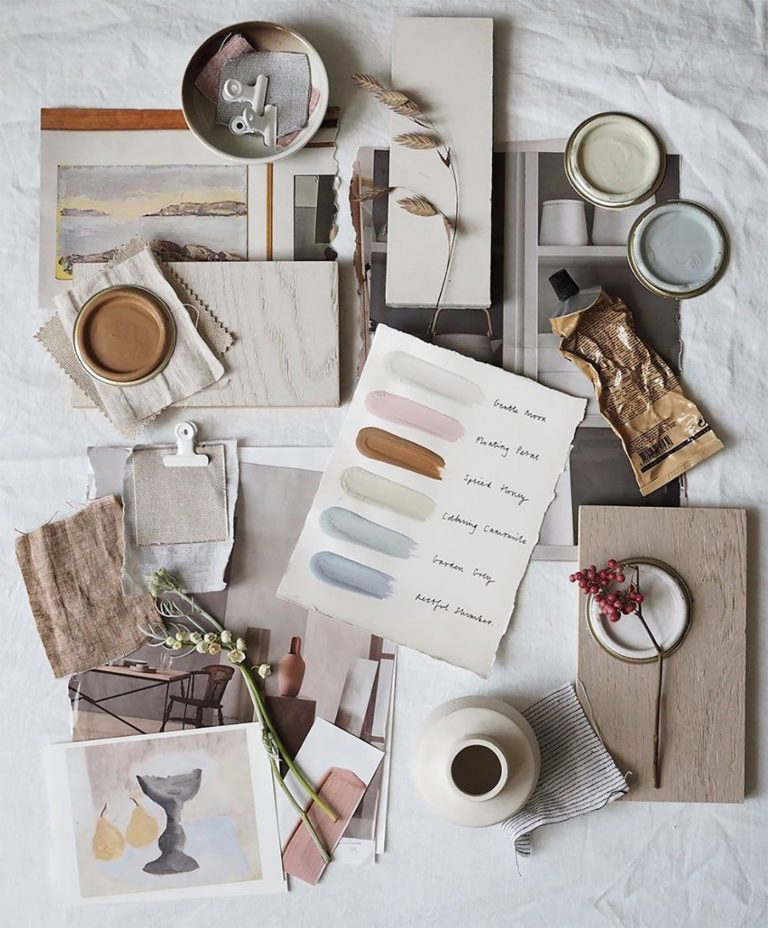 Find inspiration
Start by gathering inspiration pictures you like.
Write down colors, materials, textures, furniture and other details you love. What patterns can you identify from your saved images? Is there a recurring theme and/or color palette?
Next, actively search for images that represent the keywords you identified in the Find Your Style workbook.
Note: These visuals don't have to be only about interiors, but also fashion outfits, color palettes, artwork, a landscape, your own photos, etc. What matters is that they exemplify the look AND feel/mood that are important for you.
Then, refine, refine, refine! Compare the images that caught your eye and those that represent the essence of your style, and eliminate what doesn't belong or seems out of character. Try to understand what motivated you to select that picture in the first place, and make note of the reason – Maybe you'll realize there is a facet of your personality that needs to be expressed or that you are influenced by fad that you might love now, but deep down you know it will be short-lived.
Create your moodboard
The most basic way to create a moodboard is to pin/upload your images to a board on Pinterest.
You can take things up a notch with a collage created in PowerPoint or Keynote; yes, it can be as simple as that! I've used these programs for years before discovering Canva, a free online design tool – Just search for "inspiration board" or "photo collage" and you'll have a lot of templates to choose from. All you need to do now is upload your inspiration pictures, get creative with your placement, et voilà!
If you are willing to pay a few bucks or if you are a professional, SampleBoard is really great (tip: You can create one free moodboard if you'd like to try it out first).
You can also go analog, and create a moodboard with fabric swatches, magazine cutouts, wood samples, etc. gathered in a tray or on a pinboard – See this thread for a DIY.
The technique is up to you – As long as it helps you be creative, experiment with ideas and organize your thoughts.
Design plan
The next step is to look at your current space, and compare it with your moodboard.
What can you change immediately in your home to get closer to your vision? Can you shop your home and swap items from room to room? Should you declutter and edit down? What element doesn't fit in with the desired color palette?
You also need to assess the room's purpose and function. What furniture are you missing to make the most of the space?
Make a list of colors, materials, finishes, furniture and decorative accents you need to close the gap between your ideal style and current situation, to help you stay on track with your design plan.
Take a picture of your moodboard with your phone so you'll always have it at hand whenever you are shopping. And remember: When in doubt, look at your moodboard!
Final thoughts
Knowing and defining your personal interior design style sets you on the right path to avoid trends and to choose the right pieces for you. You won't buy on impulse because by carefully considering what constitutes your style, you are training yourself to purchase with intent. You won't have the need or desire to makeover your space every few months because it will have a timeless appeal. And you will love to be at home because it will feel authentically you.
I hope you enjoyed this article and that you are now convinced of the benefits of creating a moodboard – Your game plan to really make your home come alive with personality and make your vision a reality!
Psst: Did you make a moodboard? Don't hesitate to share it with us inside the community!
First photo: Styling by Sundling Kickén, photographed by Osman Tahir
---