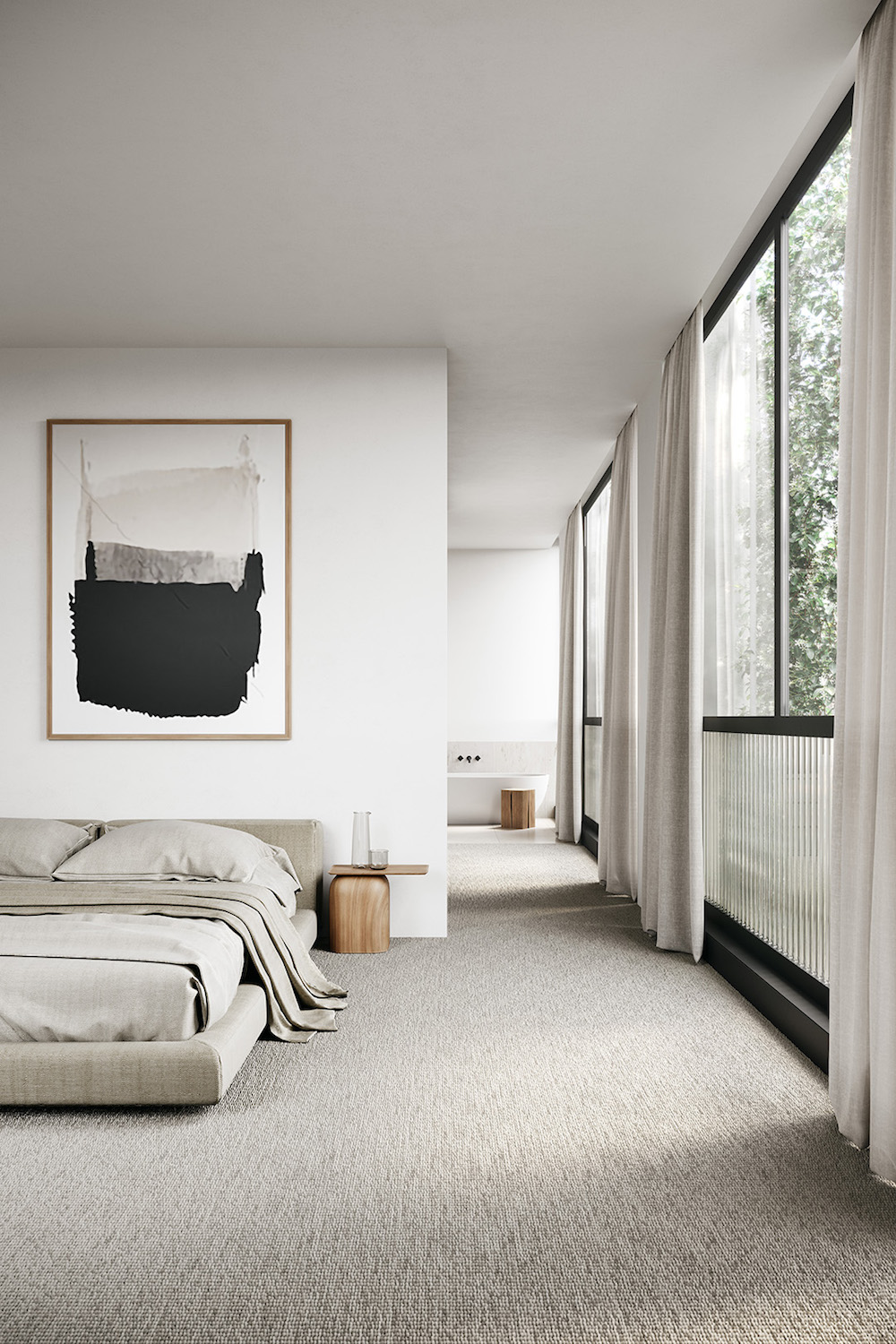 I have a sumptuous real estate project to show you today! Called Stanhope, the apartment complex by Kincrest consists of nine exclusive residences located in South Yarra, a vibrant suburb of Melbourne, Australia. The developers reached out to renowned Swedish designer Lotta Agaton to ensure the interior in a bid to create a timeless, sophisticated and Scandinavian interior. And she surely delivered!
She believes in the benefits of long lasting quality and a well curated space, and this is at the core of her signature style. Natural color palette and materials, sleek lines, practical and minimalist spaces, considered design… This is what Lotta brought Down Under for these beautiful apartments. "(…) An aesthetic we haven't seen before in Melbourne", tells Tom Howgate, development director at Kincrest.
The exquisite level of detail and refined choice of furnishings convey the feeling of luxury that was desired for the place. It is light-filled and spacious, with calm and graceful atmosphere.
And may I point out how on point the visualization is? Stunning!

I find that it is very important to care for and love your home. It should be a haven. Howgate seems to share this sentiment, and his words really resonated with me:
"There is no shame in finding material happiness. I believe it can be found in objects, surrounds and many other things, but there is a particular joy in loving the space that you wake up in and go to bed in every day. The place where you entertain your friends, grow your family or rest and reflect. I am lucky enough to love my job because I simply love creating spaces for people to enjoy. The materials and quality that make a home create an emotional response. I always strive to draw these emotions into our projects because I believe its the first element that people are attracted to. Afterall, these are not just buildings we are creating, but homes in which a family's heritage will be sown, grown and enjoyed." (Source)
For another stunning home tours made with 3D renders, have a look at this Parisian-style residence, this minimalist's dream home in Copenhagen, or this elegant apartment.
Architecture: Telha Clarke
Interiors: Lotta Agaton
Developer: Kincrest
Images: Mr. P Studios
---