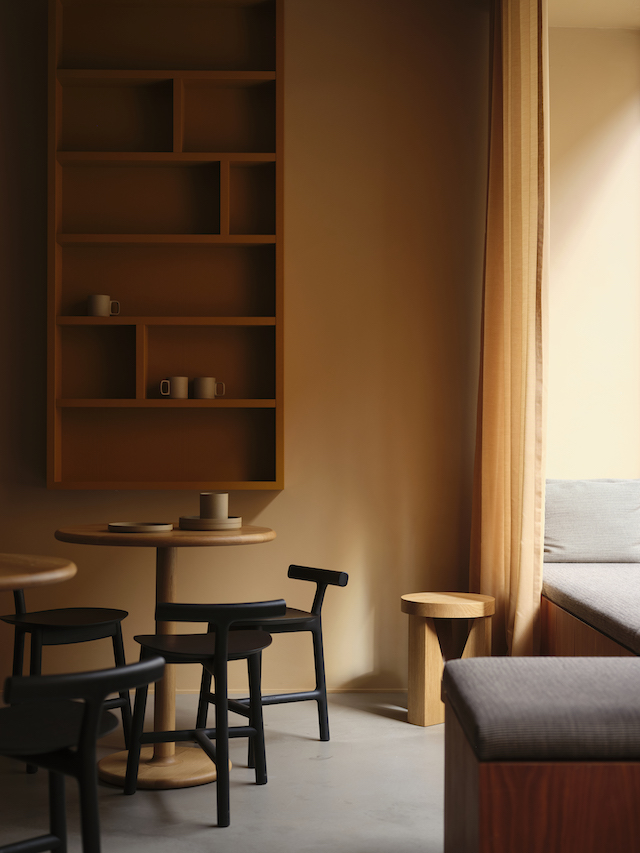 Swedish digital tech consultancy Samsen, which counts clients like Klarna, Spotify and Nespresso, took a particularly inventive approach for their new HQ in Stockholm.
The young company is not opening a conventional corporate office, but a wine bar.
"Where 'normal' corporations expect that the office will create relationships within their team – and thus forming a company culture – many newer companies that want to be more flexible struggle to build the same sense of togetherness. Often, the solution takes the form of mandatory team building activities such as conferences and seminars. The Samsen Atelier is our vision of what the alternative could be – it's our belief that the time we do spend together will be done freely, and will therefore be much more meaningful and personal." – Tomas Måsviken, co-founder Samsen
They wanted a warm, contemporary space where the team could come to whenever they needed, and use however they liked – whether as a place to work, hang out, or spend time with family and friends.
Together with Note Design Studio, they renovated an old jewelry boutique in the Odenplan neighborhood and turned it into a pleasant and practical space equally suited to use both day and night.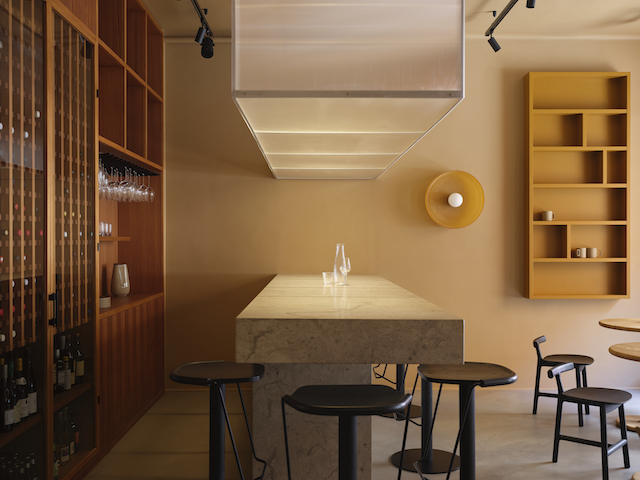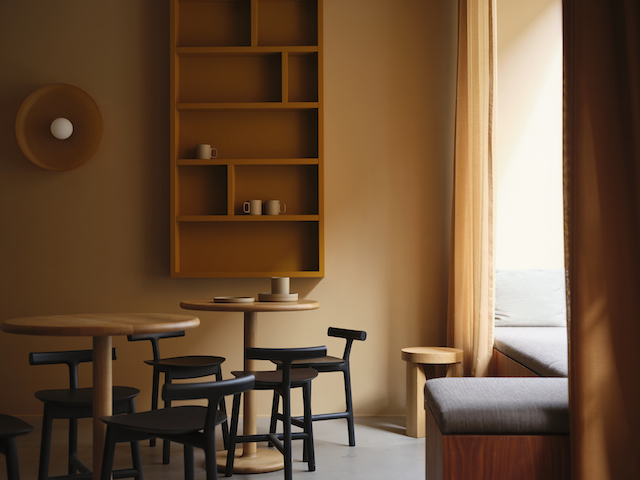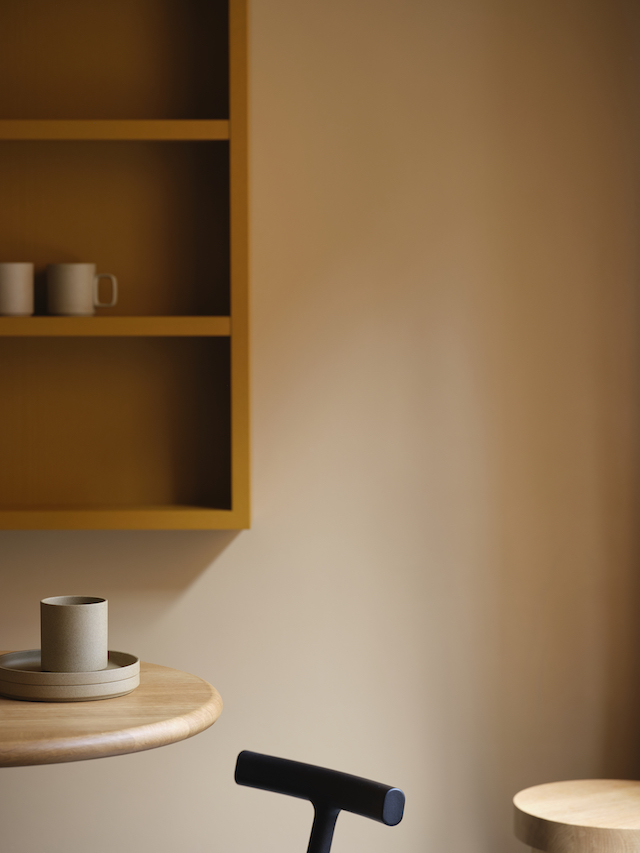 The need to balance function and atmosphere was the driving force behind Note's design process.
Taking the dark-wood look of Japanese bars and restaurants as a starting point, Note developed a palette that balanced warm and cool colors and materials, combining traditional stained softwood with harder, more modern accents of concrete and steel.
Note also took inspiration from the small bars and cafés found in Japan – spaces that often seem tiny, but have a surprising capacity to hold a large number of people thanks to clever seating arrangements.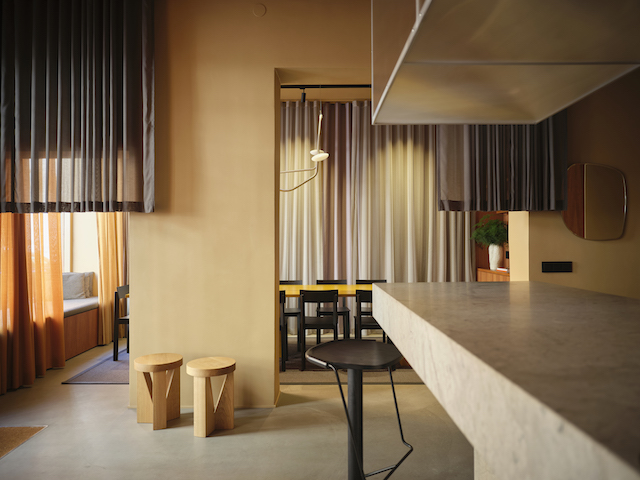 Curtains were used liberally as room dividers, but also to add texture and softness.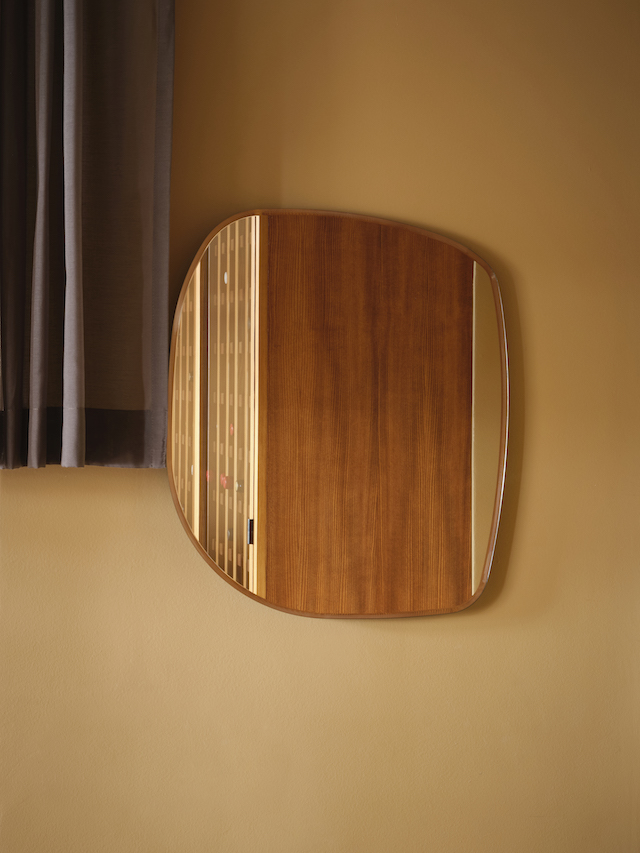 The Samsen Atelier houses a number of designs by Note, including a chunky limestone bar, a bespoke wine fridge, a yellow communal table and shelving unit on the wall, and integrated window benches.
You will also find black chairs from the Candid collection that the studio designed for Zilio A&C, as well as barstools, café chairs and tables that have been sourced from Mattiazzi.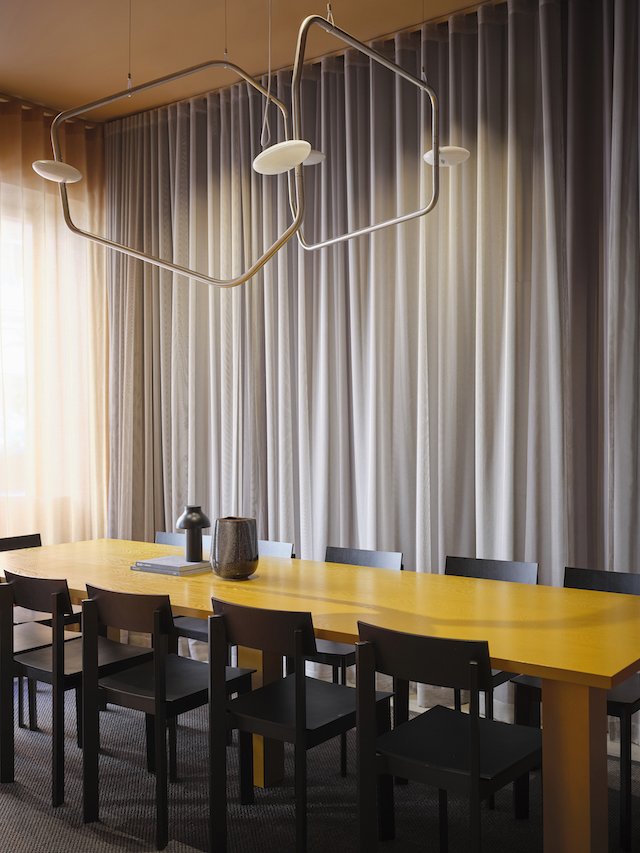 The Rich Brilliant Willing's Palindrome lamp in bent tubular steel adds a sculptural element.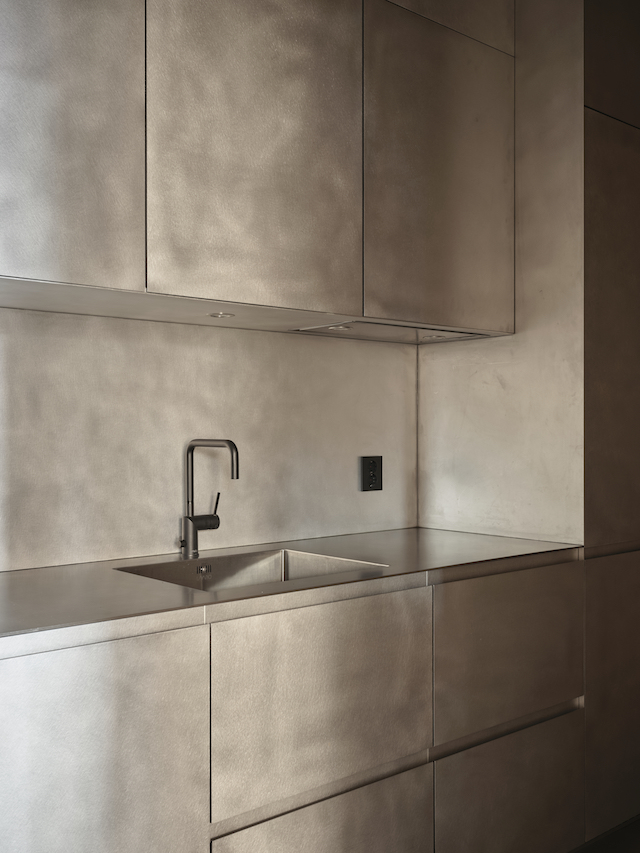 The kitchen with brushed metal units from Reform that contrast with the golden woody warmth of the yellow-brown palette elsewhere.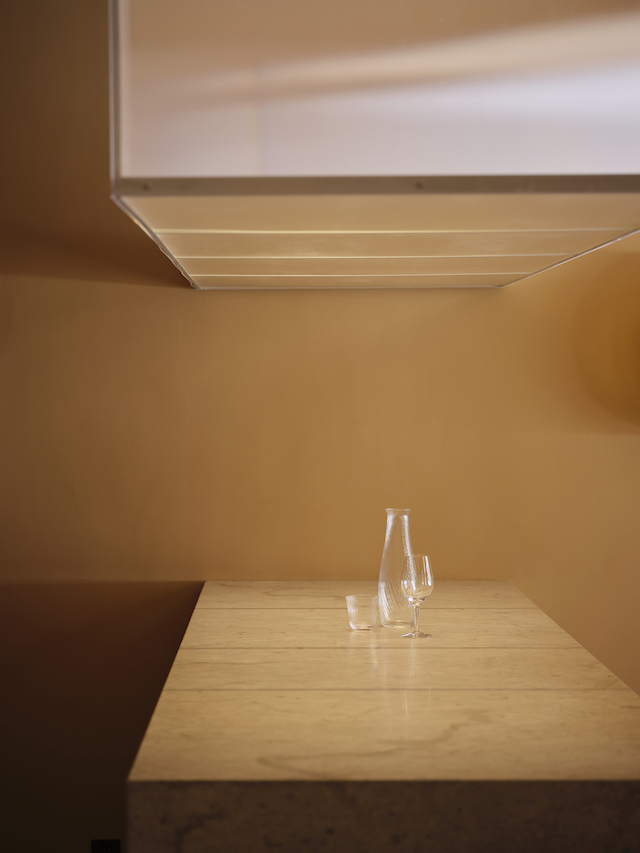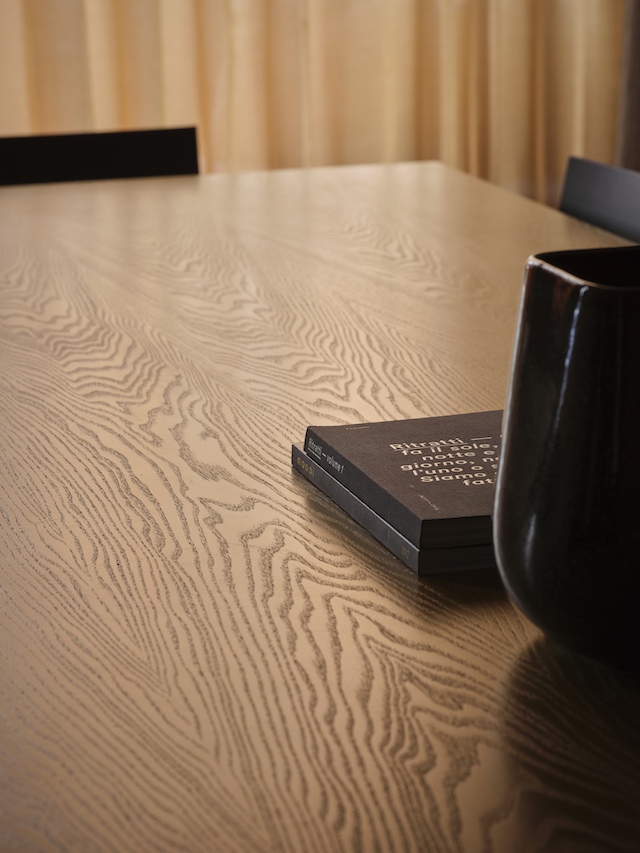 "The Samsen Atelier reflects everything that Note excels at when it comes to interiors, from the enticing use of colour and materiality to an appreciation of the role that mood and atmosphere play in the workplace."
For other beautifully designed workspaces, have a look at this homey office space in Helsinki and the moody HQ of a Swedish financial firm.
Photos: Joakim Johansson, for Note Design Studio
---