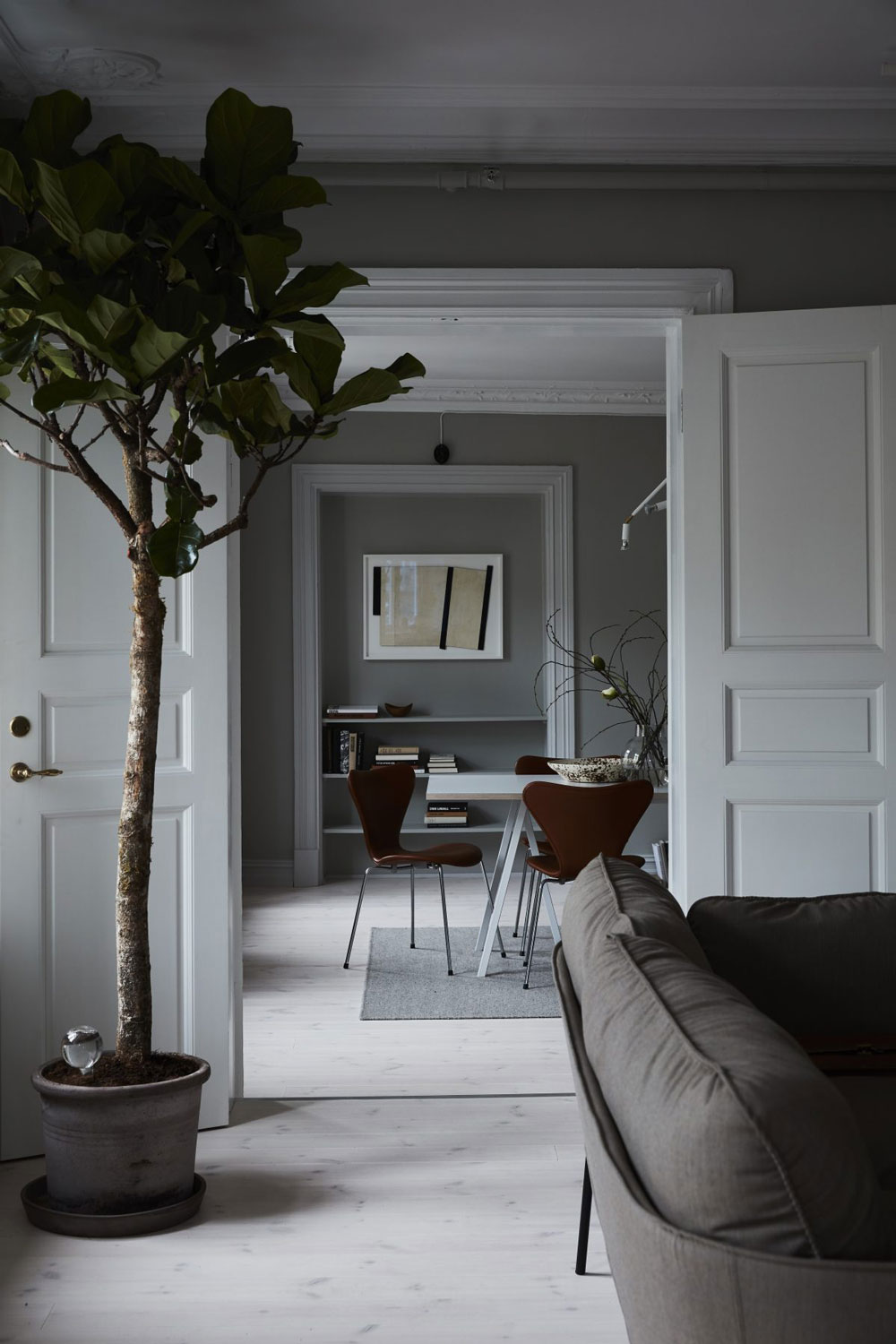 .
Today I am taking you to Gothenburg, Sweden, to tour a beautiful office space. You might be surprise to find out that this actually a financial firm.
Indeed, the interior is a far cry from what one might expect from this type of company. It is homelike, cozy and approachable, yet refined. Definitely not pretentious or intimidating. Even with all those beautiful design furniture and accessories, the place doesn't feel too precious. There is a serene vibe that I love, thanks to the dark and moody color palette. Notice also the reddish and brown accents that warm up the look, together with the beige details.
Very inspiring!
.
For more inspiring workspaces, check out the dedicated imageboard in the gallery.
Styling: Grey Deco
Photos: Fanny Hansson
.
Note: This post was first published in 2018, but it was significantly updated and republished.
.
---