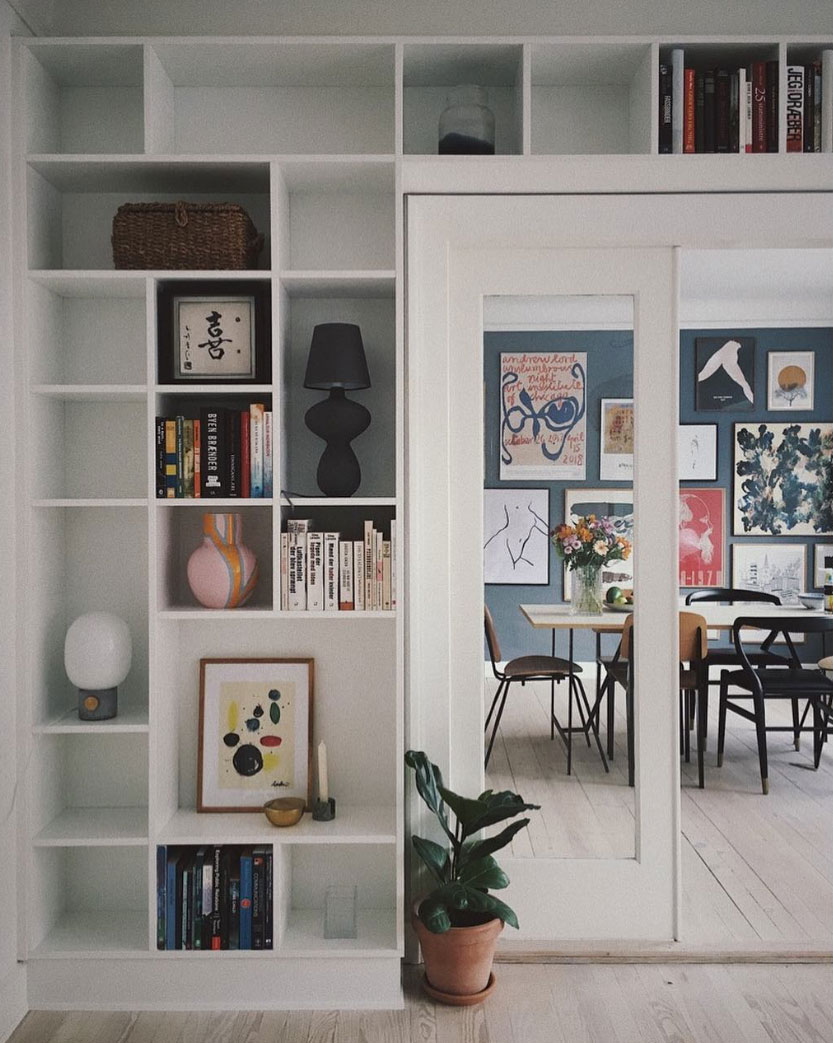 Today I am sharing my latest Instagram find: Danish influencer Michelle Nielsen aka Stonemuse.
The Aarhus-based fashionista likes to share pictures of her outfits and the occasional food snaps, but it is shots of her bright and colorful home that seriously caught my attention. With all the monochrome and pared-back interiors we've been seeing lately, Michelle's home is a breath of fresh air. Her style is a fusion of Scandinavian and boho chic; very cool, lively, bright and curated. I have a major crush on her dining room, with its dark paint color (Is it blue? Is grey? I don't care, I love it either way!), creative gallery wall, lovely mix-and-match of chairs, bare wood floors… So beautiful!
I love the idea of a storage cabinet that wraps around a door frame, and that not every shelf is filled up. It makes the featured items pop out while making the selection look more considered.
Make sure to follow Michelle to see how she regularly updates her home by swapping around her accessories. Her sense of aesthetic is gorgeous and inspiring.
Pretty inspiring, right!?
For more Instagram find, have a look at the following: Mikkel Dahlstrøm, Amanda Axelsson, and Jesper Florbrant.
Photos: @Stonemuse with thanks
---