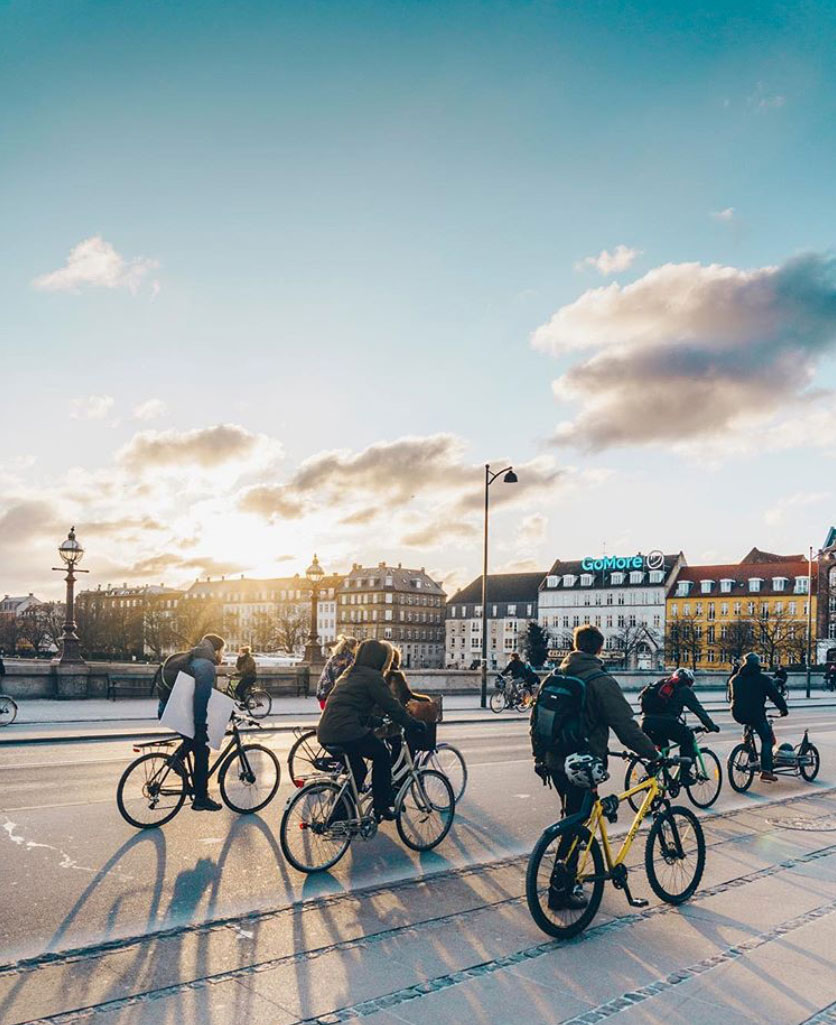 A new series of articles
You are probably living under a rock if you've never heard about the Danish concept of hygge or the Swedish word lagom. The world is obsessed with them! We can all agree that balance, coziness and quality time is very important, there is more to the Scandinavian lifestyle than cool buzzwords. It is precisely the need to understand what makes them so happy, contented and successful that drives me to dig deeper into the Nordic way of life.
While researching content for the site, I come across a LOT of articles relating to the Nordics. Only a few make the final cut, mainly because with the limited time available (and so many potential topics), I always ask myself: "Does this help and inspire my readers to create a curated home they'll truly love?" – That's the mission of Nordic Design after all.
At the same time, my personal reading list is getting longer and longer, as I keep adding articles on interesting cultural challenges, political debates, culinary developments or unique parenting ways that pertain to Scandinavian countries.
As I do want to further explore the values, context, beliefs, and challenges, that shape these societies I admire, I hope you'll join me on this journey. While I don't plan on dramatically changing the editorial calendar on the site, I thought it would be nice to start a new series of articles dedicated to the many links I often feel compelled to share with you, no matter the topic; design or not.
So without further ado, here are a few things from my reading list that I found interesting. I hope you like it!
---
I recommend:
– Why Copenhagen is Europe's most liveable city yet again. (Forbes)
– Copenhill: An artificial ski slope and recreational hiking area built on top of a waste-treatment plant in Denmark. (Geek)
– Volvo, the Chinese-owned Swedish automaker, announced Tuesday that starting this year, it will only make fully electric or hybrid cars. (The Atlantic)
– Kiruna, Sweden's northernmost town, is being relocated and the biggest challenge is "moving the minds of citizens". (Dezeen)
– Full Nordic podium: Denmark wins first place at the Bocuse d'Or 2019, a prestigious culinary competition that took place in France in January, followed by Sweden and Norway. (Fine Dining Lovers)
– While waiting for the 2019 ranking to be revealed in March, here are the 10 happiest countries in the world. Spoiler: Sweden, Iceland, Denmark, Norway and Finland are among them. (Forbes)
– Interior design duo Sundling Kickén started a podcast. If you understand Swedish, head over to iTunes for Design Talk with Elin and Evalotta. (iTunes)
– Children running wild in the mud, climbing high into trees and playing with knives, but no one is telling them off. This is kindergarten… Danish-style. (SBS Dateline)
– The state of Scandinavian minimalism in the fashion world. (Grailed)
– Iceland's citizens reflect on 100 years of independence. (Nordic Style Mag)
– Prince Carl Philip and Princess Sofia of Sweden have released a parenting guide helping parents make sure their children are safe and happy online. (Hello!)
– Kos, Norway's answer to the Danes' hygge. (Visit Norway)
– Creative consultant Nina Bruun is launching a pattern bank for those needing to purchase cool, stylish and curated patterns by Scandinavian designers. (We Do Patterns)
– If you are in Copenhagen, you still have a few days to check out the city's Light Festival 2019, which ends on February 24th. It looks beautiful! (Copenhagen Light Festival)
– What and where is Scandinavia? A guide to the Scandinavian countries – Geography, language, culture, and more. (Scandinavian Standard)
– Noma 2.0 gets two Michelin Stars in the 2019 Nordic countries guide. Discover the other restaurants who earned or lost the elusive fine dining ranking. (Eater)
---
P.s.: If you enjoy this kind of content, don't hesitate to let me know in the comment section below. Cheers!
Photo: @visitcopenhagen
---