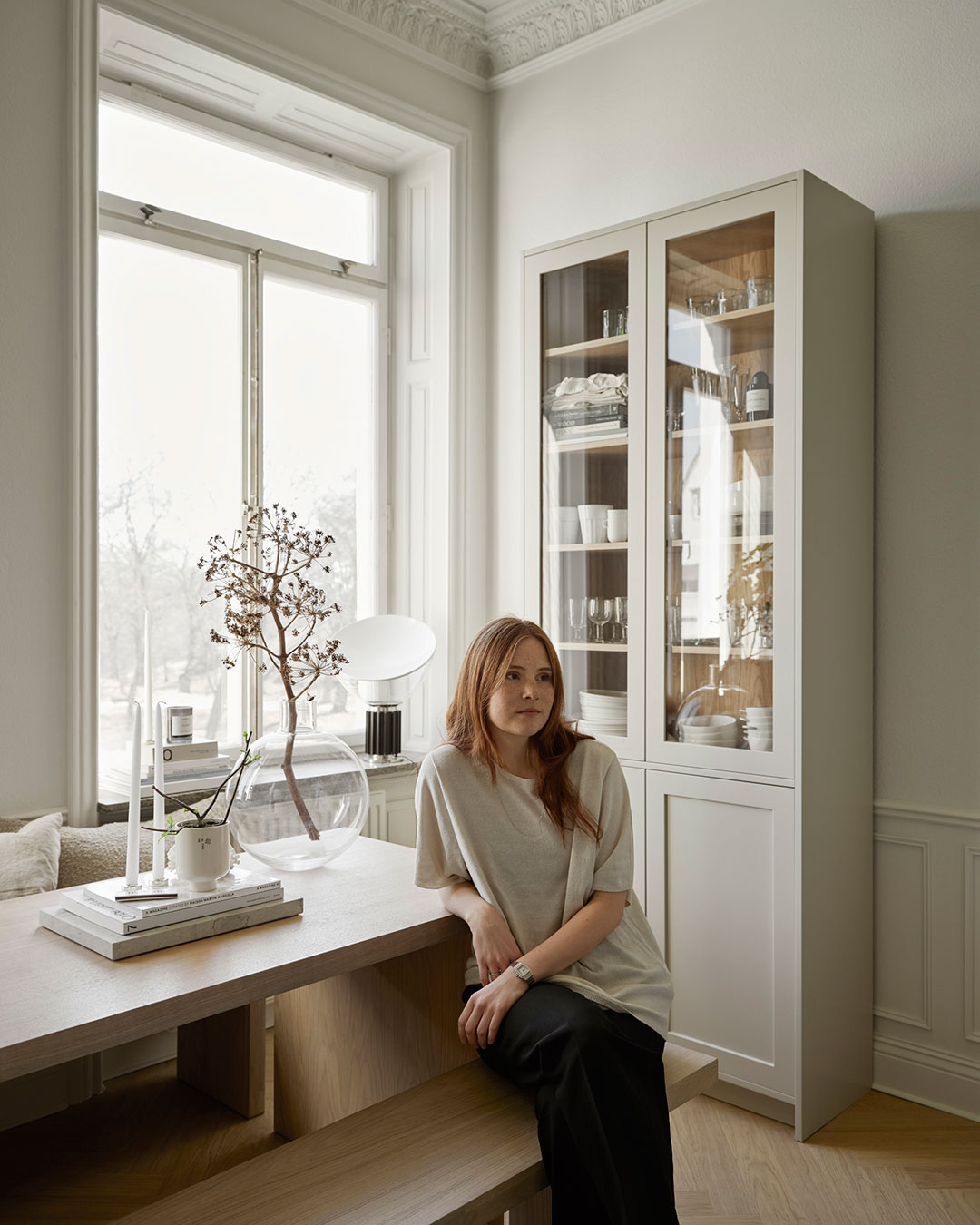 I've got a stunning interior design project for you today!
It is a gorgeous kitchen from Nordiska Kök, created in collaboration with renowned interior designer Lotta Agaton and her daughter, Filippa.
The upcoming fashion designer recently moved into a small apartment in Stockholm that needed remodeling.
Compact living calls for functionality and smart solutions, without compromising on style – And this is exactly what they've achieved with this kitchen!
Let's take a look.
The modern kitchen features shaker cabinets, and it is a great example of Scandinavian minimalism. The choice of materials, refined details, and pared-back, natural hues make for a warm, elegant space that will age beautifully – Oh, the timeless appeal of great style!
No uppers were added, which makes the space feel light and airy.
Notice also the handleless doors – It's something we don't usually see with shaker fonts, and it is decidedly modern.
Agaton chose a high-end Dornbracht faucet in chrome, which adds a subtle metallic accent and reflectivity.
The walls are painted in Summer Snow from Jotun, a delicate off-white with a slight yellow undertone. The worktop is made of Tunisian limestone, Thala Grey, and the color of the cabinets is custom. For something similar, try Biking Trail by Behr or Silver Spree by Cloverdale Paint.
In a small kitchen, clever storage solutions are a must, and this is something that was carefully considered by the Nordiska Kök team and the Agatons.
Despite its size, it has a full-size fridge with a freezer, dishwasher, oven, and stone, all integrated. The sleek cooktop with a built-in fan is by Bora Scandinavia.
I really like the bespoke cabinet with glass doors that stands across the room. It is a continuation of the kitchen, with its matching doors and color, but it looks like a piece of furniture. It is used for storage, but it is also a nice way to display favorite ceramics, glassware, and other beloved objects.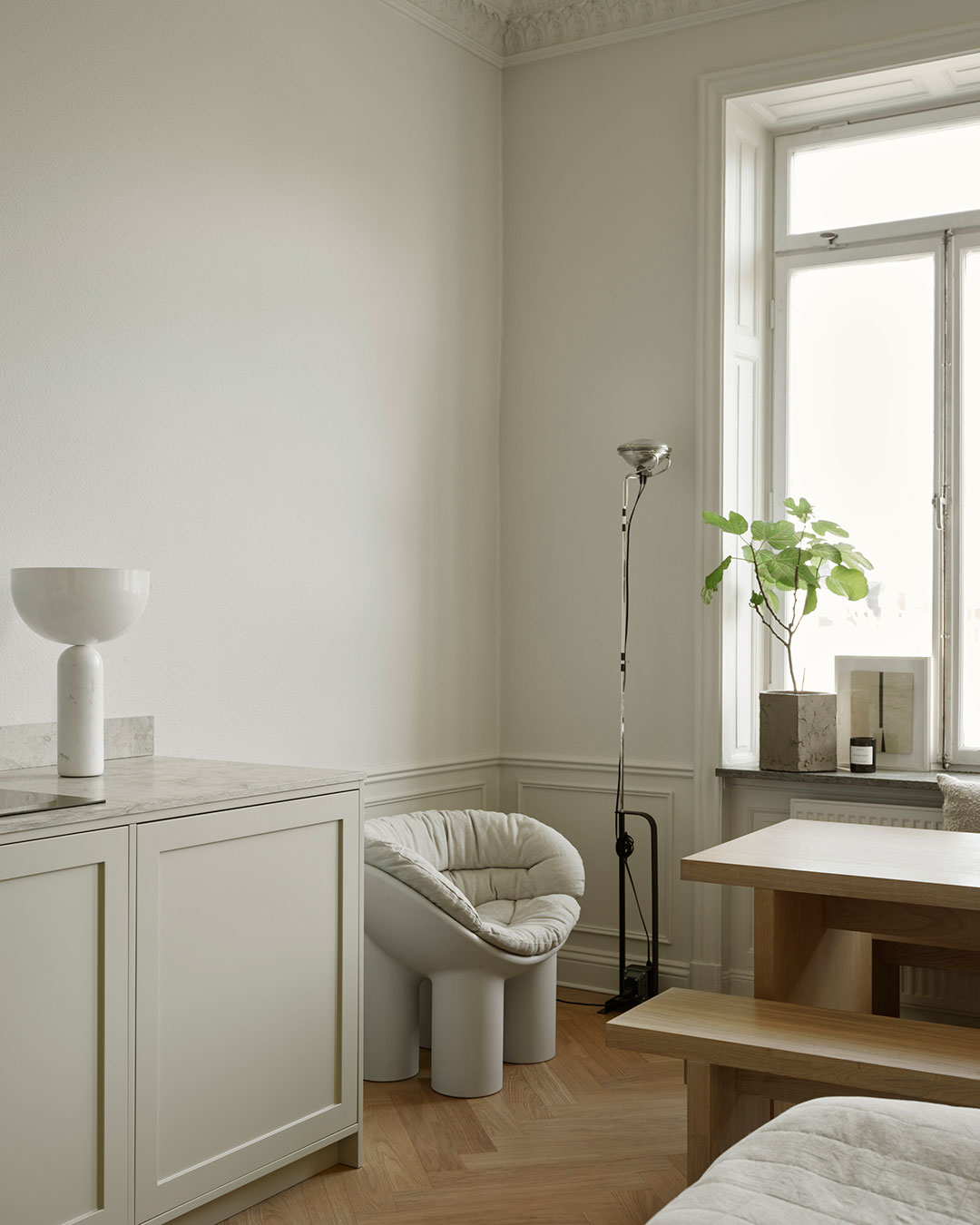 The dining furniture is designed by Lotta Agaton herself. The chair is by Driade, the floor lamp is by Flos, and the table lamp is by New Works. I also spot a Bellhop lamp, a Byredo candle, a Taccia lamp, and a Pallo vase by Carina Seth Anderson for Skruf.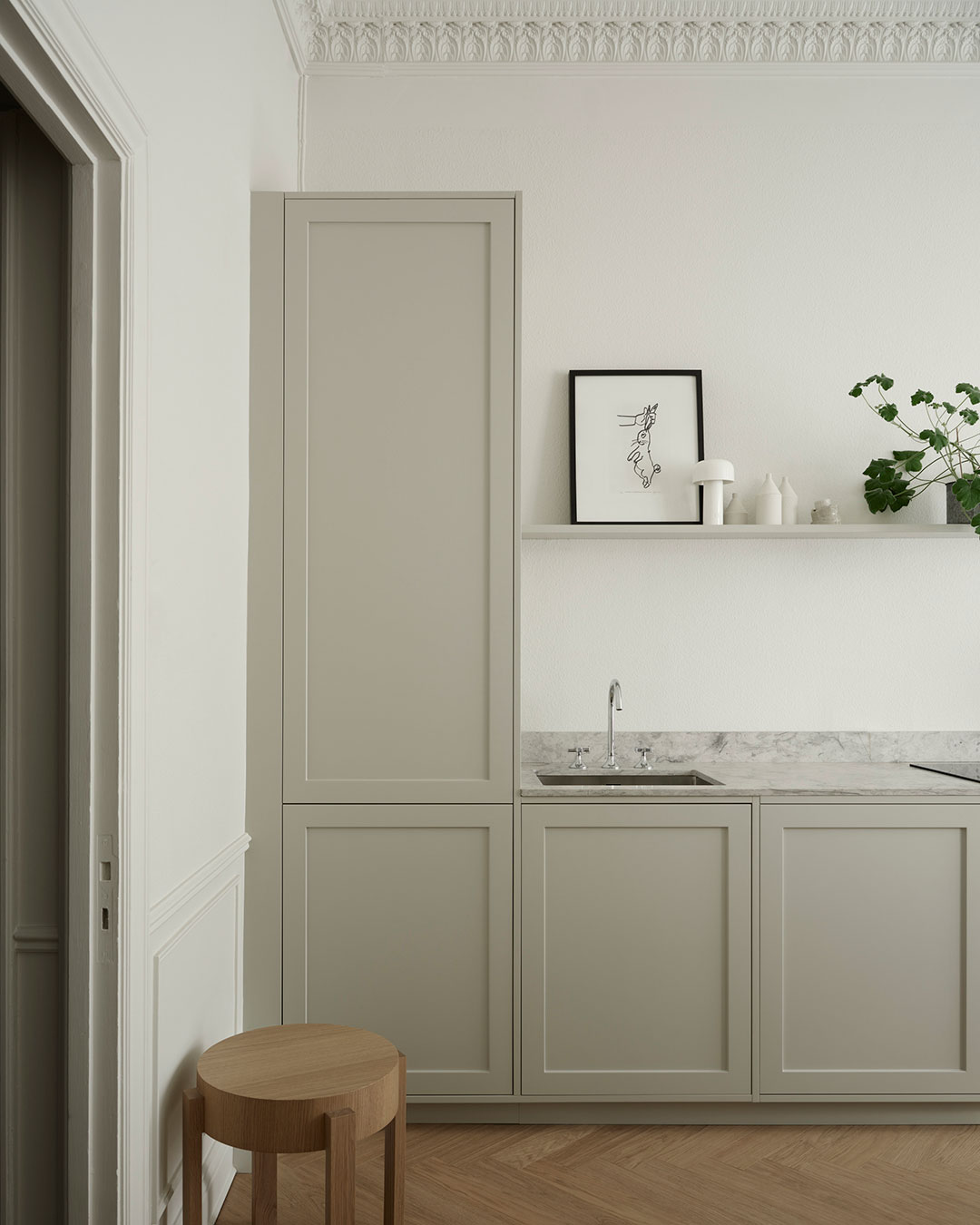 Colors inspired by nature will never go out of style, and that is something Lotta Agaton understands and uses in all of her projects. Using a tone-on-tone color palette, like in this home, creates a sophisticated and serene look, and allows materials and beautiful objects to take center stage.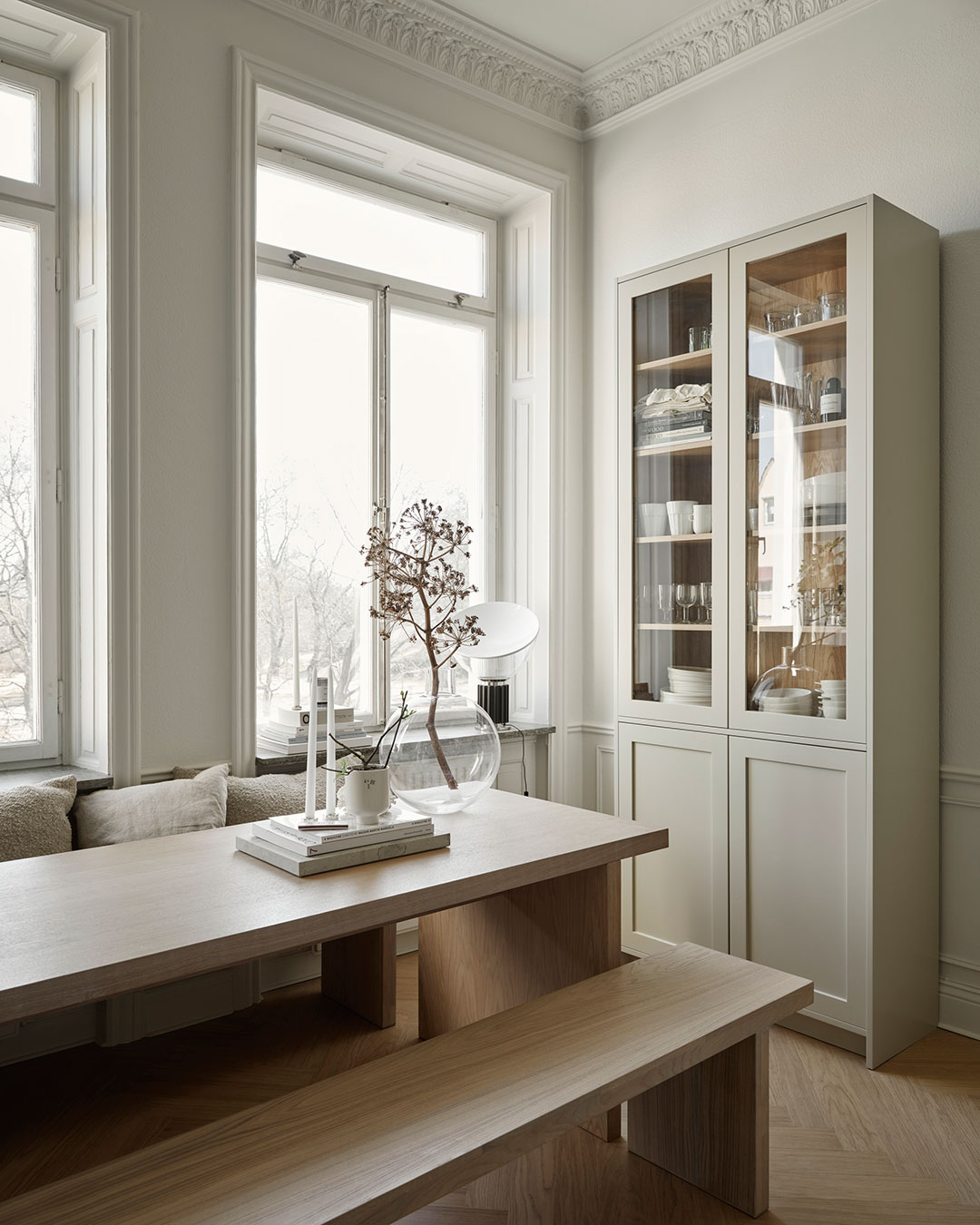 If you like kitchens in tonal color schemes, have a look at this fab roundup.
Photos: Kristofer Johnsson for Nordiska Kök
---