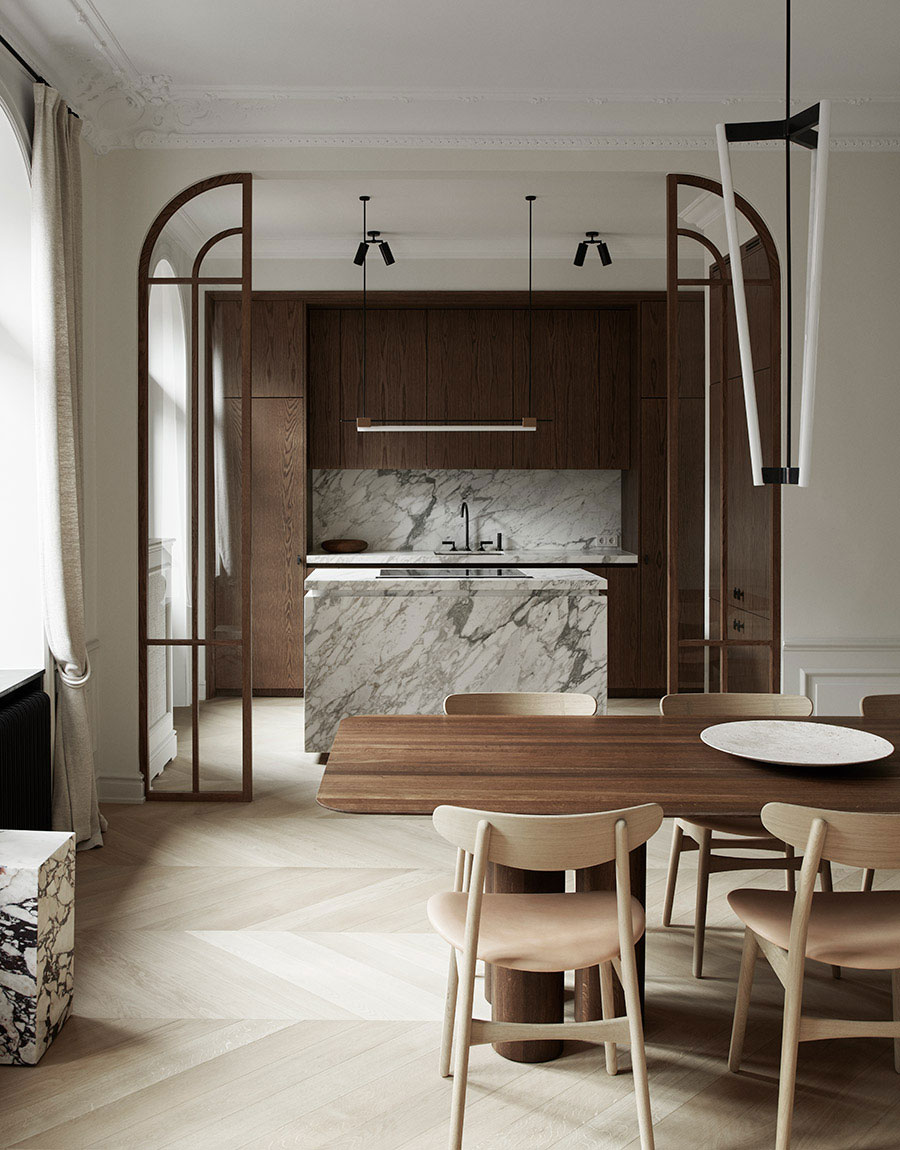 Here's an absolute show stopper for all lovers of inspiring, well-crafted kitchens!
The distinctive design, an elegant blend of clean Scandinavian aesthetics and French flair, was created by Renovated by AO / JND in collaboration with Nordiska Kök.
The luxurious kitchen features a beautiful, symmetrical design with floor-to-ceiling cabinetry with bespoke details. Most appliances were hidden behind doors for a minimal look.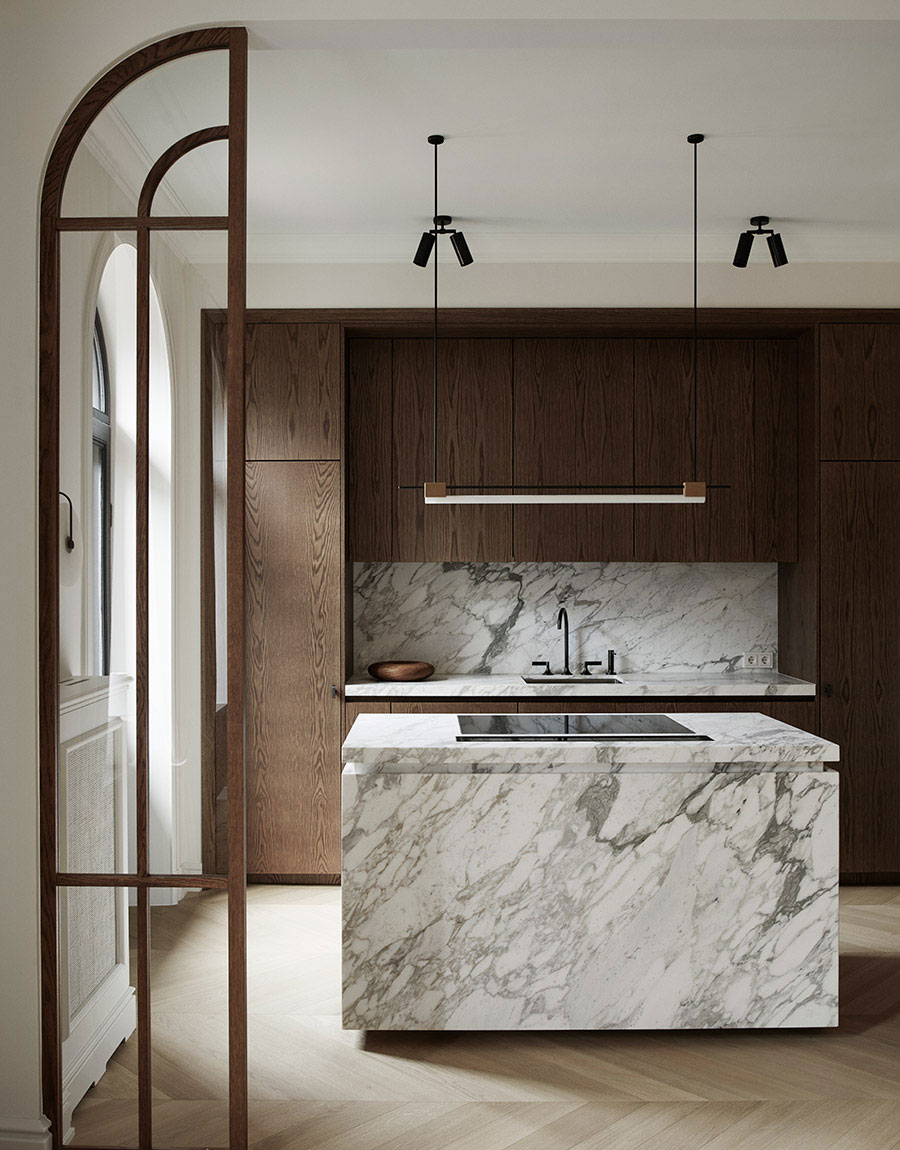 Pale blond floors and dark-stained oak cabinets provide a warm base to the light and airy room. Alabaster, bronze, and blacked brass complement the material palette perfectly.
The island is made of Calacatta Vagli Oro marble with bold veinings that give a lot of character and a touch of drama to the space. Notice its recessed base; it seems to gracefully float in the space. It also features an induction hob and a built-in fan.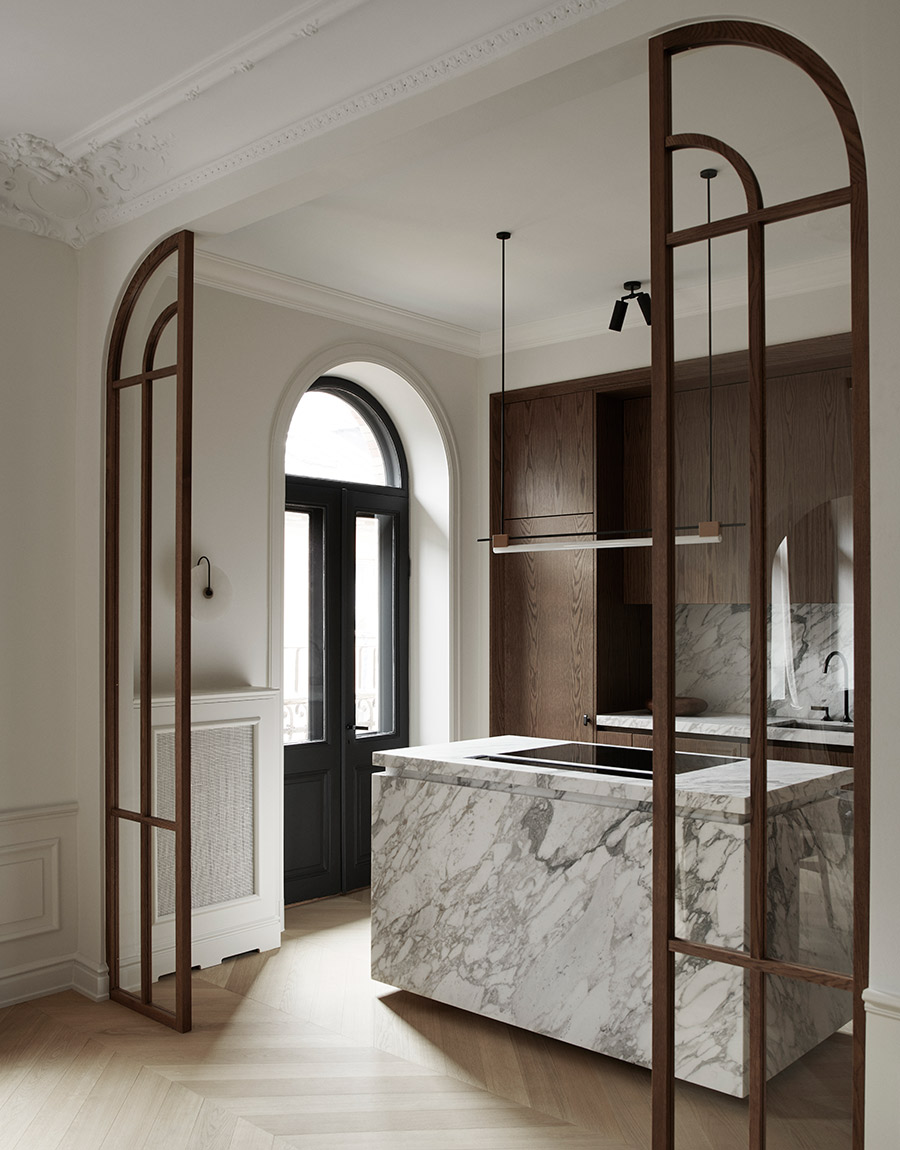 Gorgeous arched glass walls in the same finish as the cabinet fronts greet you as you move from the dining room to the kitchen.
I am loving how the sleek, straight lines are subtly balanced by round shapes and soft curves, from the tubular chandelier and downlights to the oblong dining table arches, chairs, arched doorway and windows, doorknobs, etc.
The 1500-square feet (147-square meter) Stockholm apartment is from the 19th century and features gorgeous period details like stucco ornaments, tiled stoves, and arched windows.
It was carefully renovated, keeping the place's history in mind. The parquet floors, for instance, are perfectly suited for the place.
I found out this home was featured in a recent issue (possibly December) of Danish design magazine RUM, and here are a few more pictures.
As you can imagine, the rest of the space is just like the kitchen – Sophisticated and carefully designed.
So stunning!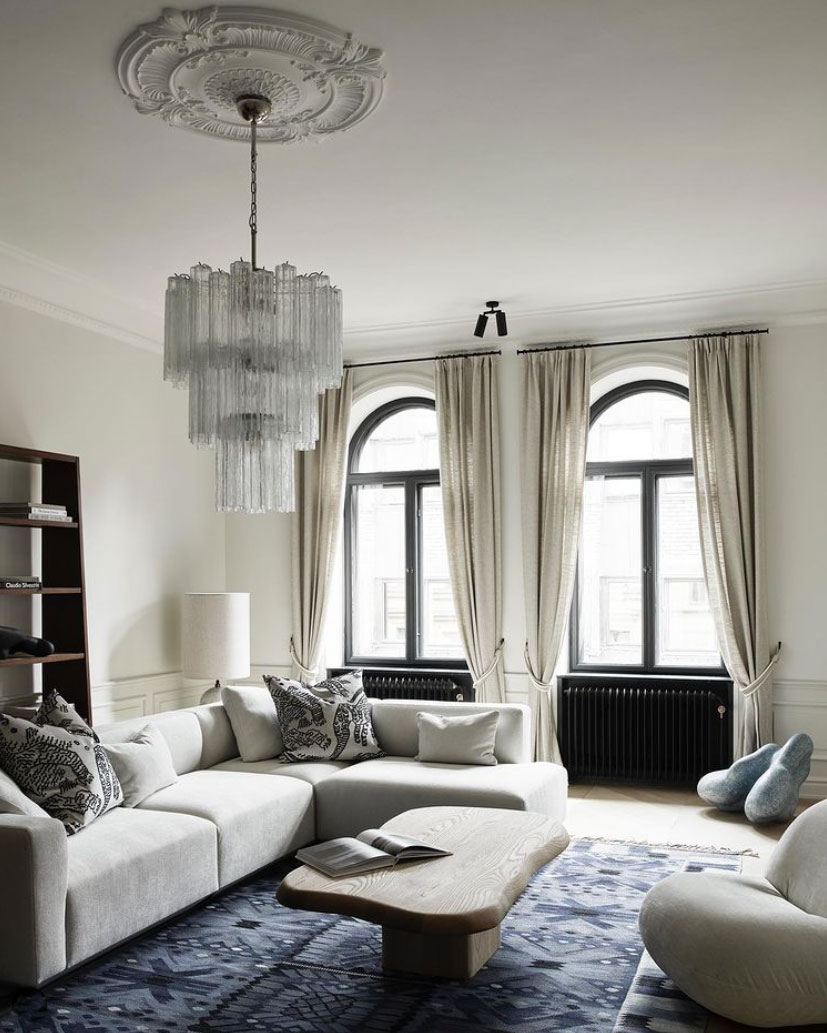 If you'd like to see more kitchen inspiration from Nordiska Kök, check out these 8 stunning designs in a beige tonal color scheme.
Photos: Kristofer Johnsson via Nordiska Kök and RUM ID
---