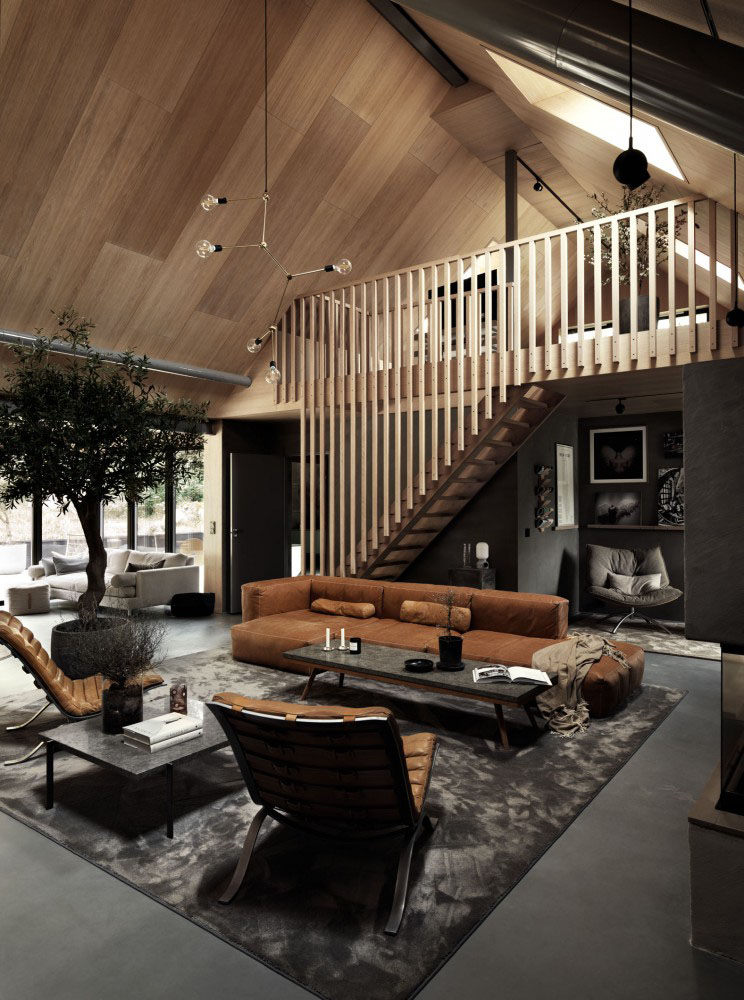 Martin Nygren had a clear vision for his dream home from the get-go, inspired by places he loved around the world as well as by his previous residences. He took "the best of them all" and created his perfect haven in Skåne, in south of Sweden.
Surrounded by forests, the house of the entrepreneur (he runs a cafe and a restaurant in Kristianstad) has a minimal and pared-down black exterior.
On the inside, you'll find a carefully planned and cohesive look throughout, with a simple yet strong color palette. Leather, stone, wood…
Martin layered textures and natural materials to make the spacious floor plan feel cozy, warm, and characterful.
The kitchen is at the center of the house and, with its mint color cabinet fronts, it adds personality to the space.
Martin's home was beautifully photographed by Jonas Ingerstedt – He is truly skilled at capturing the mood of a space.
The same green tint as in the kitchen's fronts was used in the bathroom, to enhance the homogeneous look of the place. Interesting detail: Two large round mirrors, off-centered, and only one with a frame.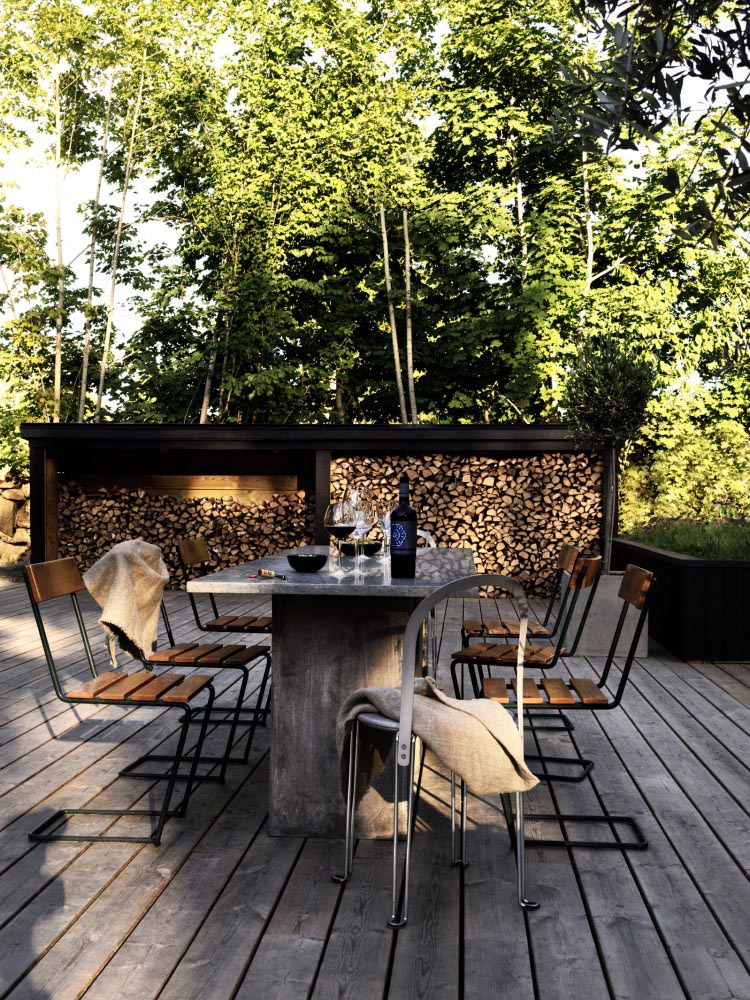 With a little research on Google, I found the architect's plan for this building (below)!
I like to see such drawings. It helps understand the structure, room distribution, as well as key guidelines that influenced the design, which are not always apparent/obvious when looking at pictures of a space. For instance, you'll notice the symmetry in Martin's home:
If you like modern homes, you might want to look into this amazing residence by Studio David Thulstrup and the Swedish home inspired by a postwar architecture experiment.
Photos: Jonas Ingerstedt for Elle Decoration
---