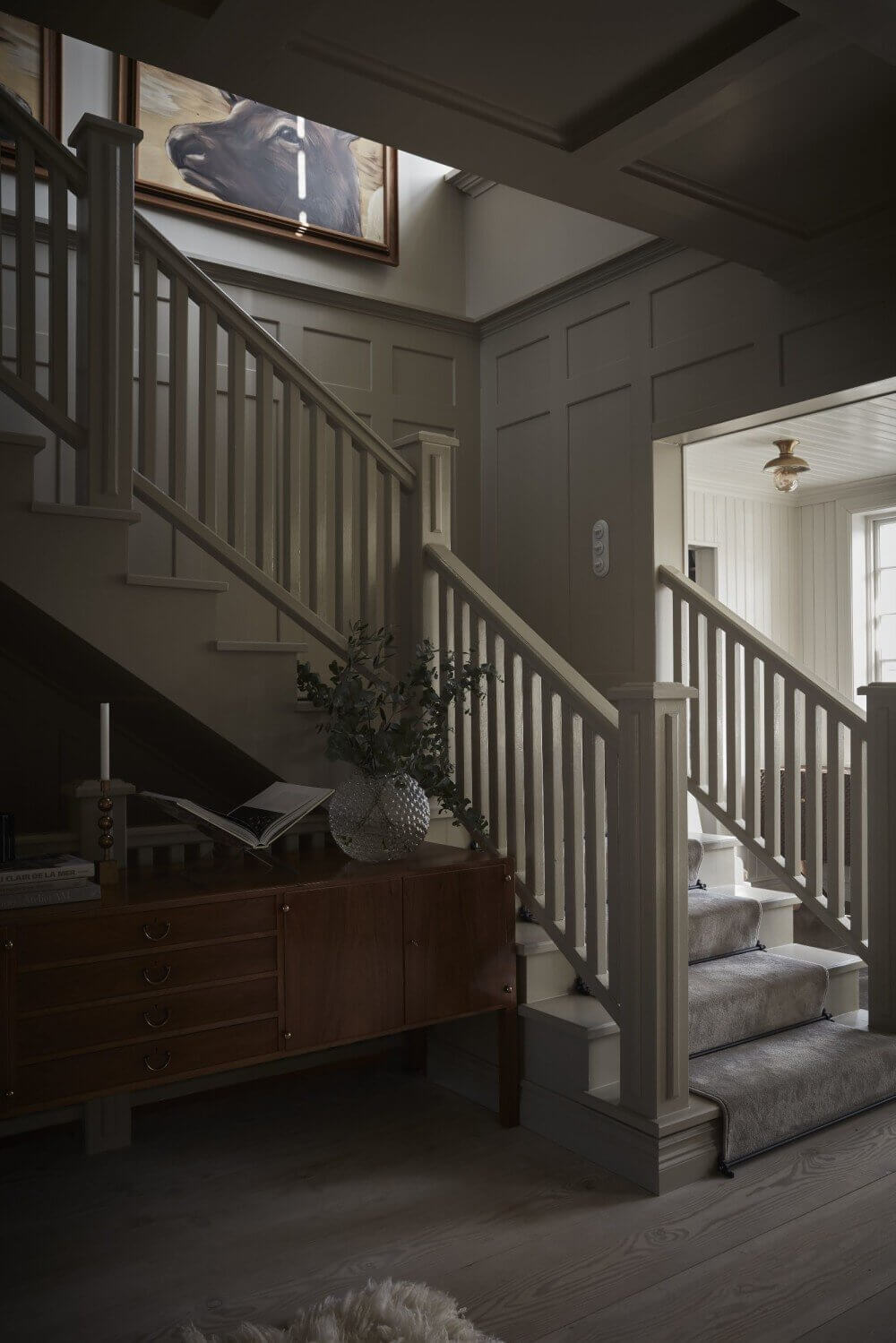 This is the family home of Mia Sahlin, a kitchen designer and entrepreneur.
The spacious, classic Swedish villa is located by the sea in Särö, just south of Gothenburg on Sweden's west coast. The home boasts a wine cellar, a guest house, an indoor and outdoor swimming pool, a sauna, and a private beach, no less.
As soon as you step inside, you are welcomed by a soft, muted color palette that exudes serenity. The warm and moody atmosphere is refined yet inviting and comfortable.
The house's original features, such as the wood paneling, were preserved with great sensitivity and respect for its history and soul.
The interior was updated with just the right modern additions, with a balanced mix of vintage finds and designer furniture and lighting from various eras – A mix of old and new that celebrates Swedish charm.
This eclectic style is a cross between traditional and contemporary, one that provides tons of character, with lots of interesting, personal details.
The kitchen was designed by Sahlin, and it is a great example of how the Swedes excel at creating traditional country chic kitchens that don't look dated or bland. The cabinets are from Kitchen and Beyond, and the green tiles are an unexpected design element that adds to the uniqueness of the place.
Enjoy the tour!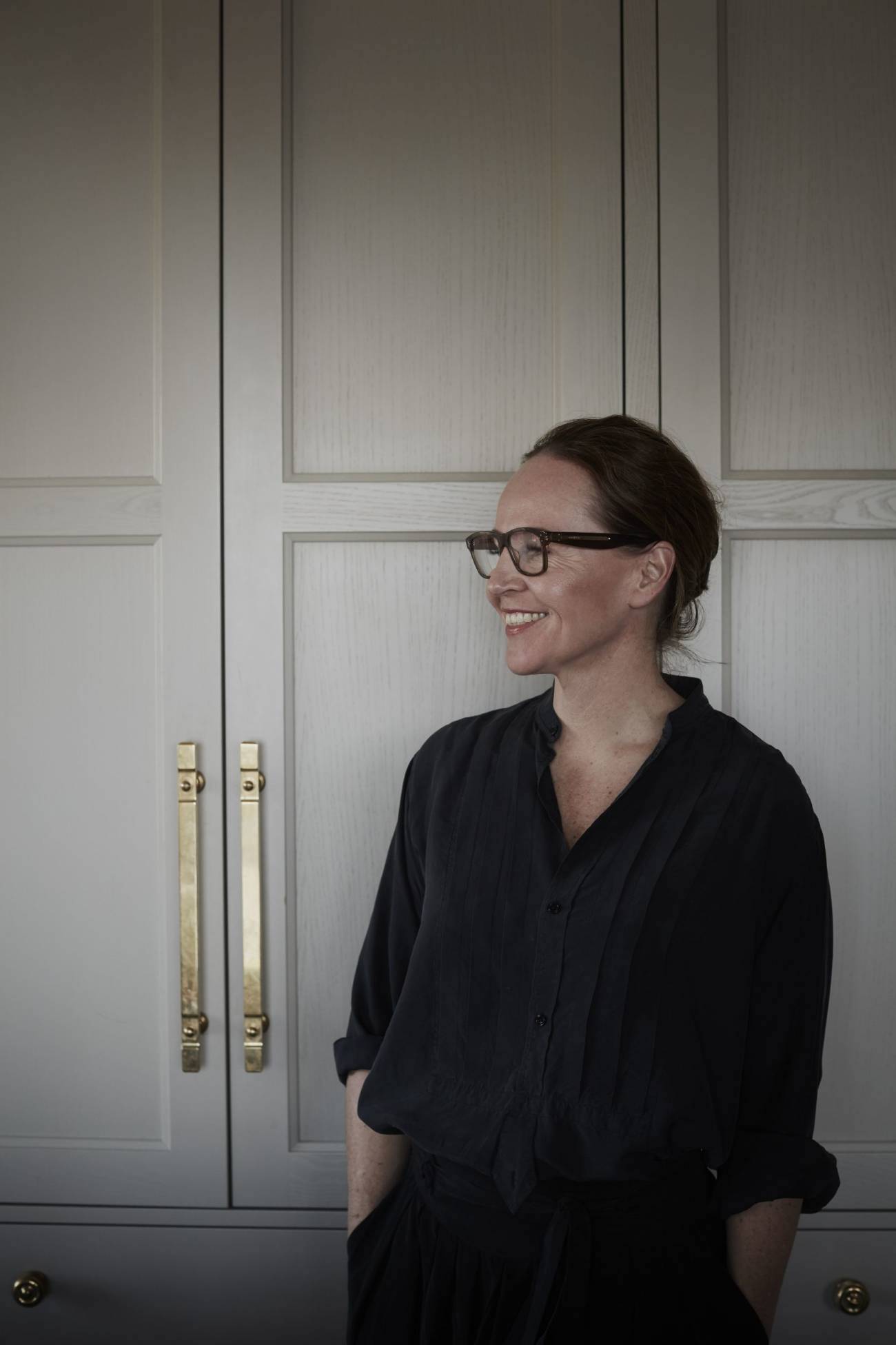 If you like this home, make sure to take a look at this awe-inspiring eclectic home in Sweden.
Styling: Sophia Bratt
Photos: Fanny Rådvik for Residence
---