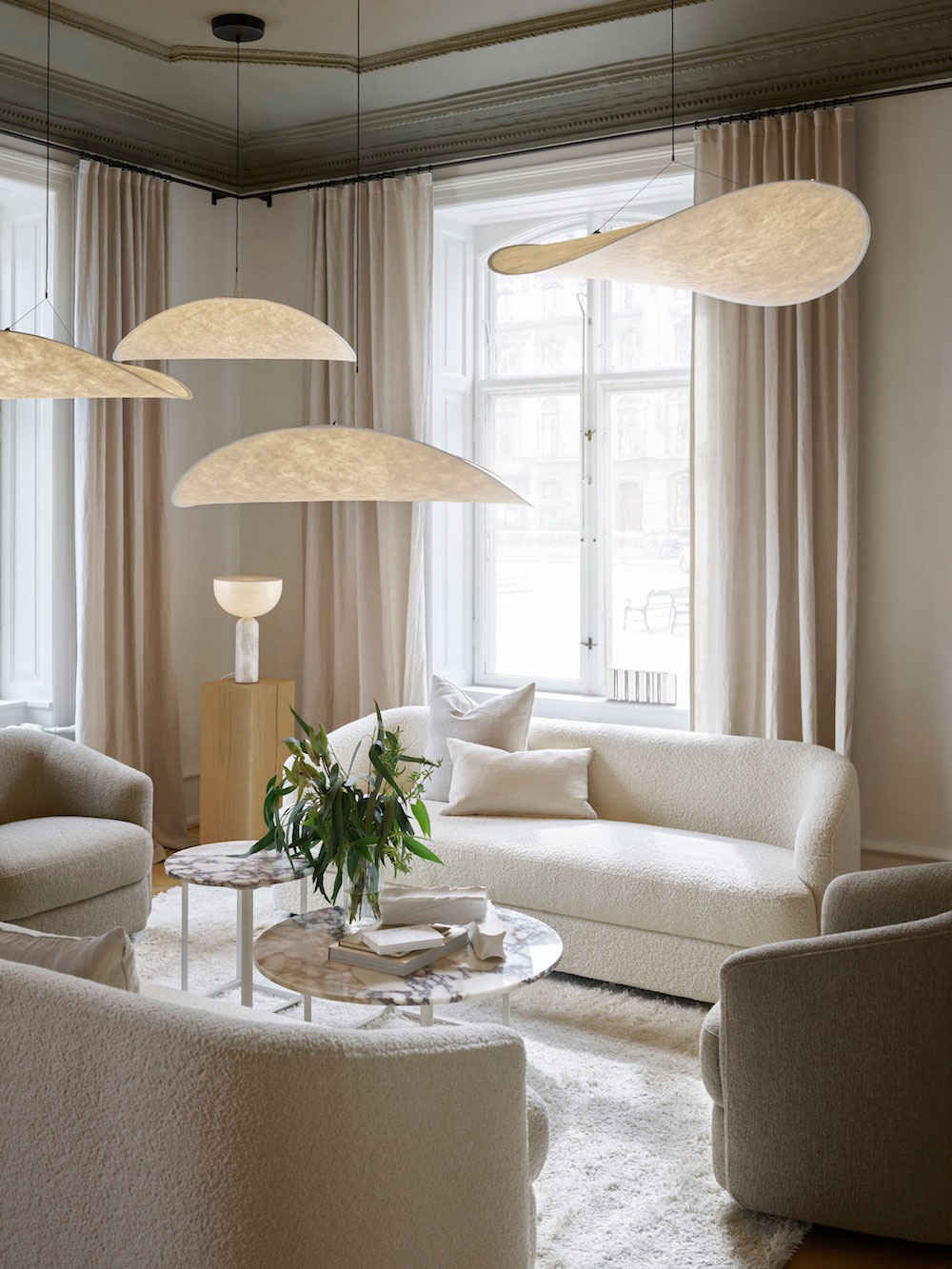 Danish design brand New Works revamped its showroom just in time for 3daysofdesign, an event that took place in Copenhagen this September.
For the occasion, the company envisioned an exhibition that played with the idea of a white canvas, and it created a place to "breathe, rethink and nurture the emotional side of creativity."
New Works reached out to its go-to interior stylist, Lotta Agaton, who transformed the lofty atelier into a bright and airy space.
The lighter palette makes the interior warm and luminous, perfect for the dark season ahead. White-toned furnishings and objects create a monochromatic impression that calms the eye and highlights silhouettes and material qualities. Textures, both tactile and visual, add interest and refinement.
Notice the ceilings – They are painted in a different color than the walls. This is a good designer trick to draw the eye up, emphasize architectural elements and make a room feel spacious. I personally like to paint ceilings in neutral shades to create subtle contrast – Such a memorable detail!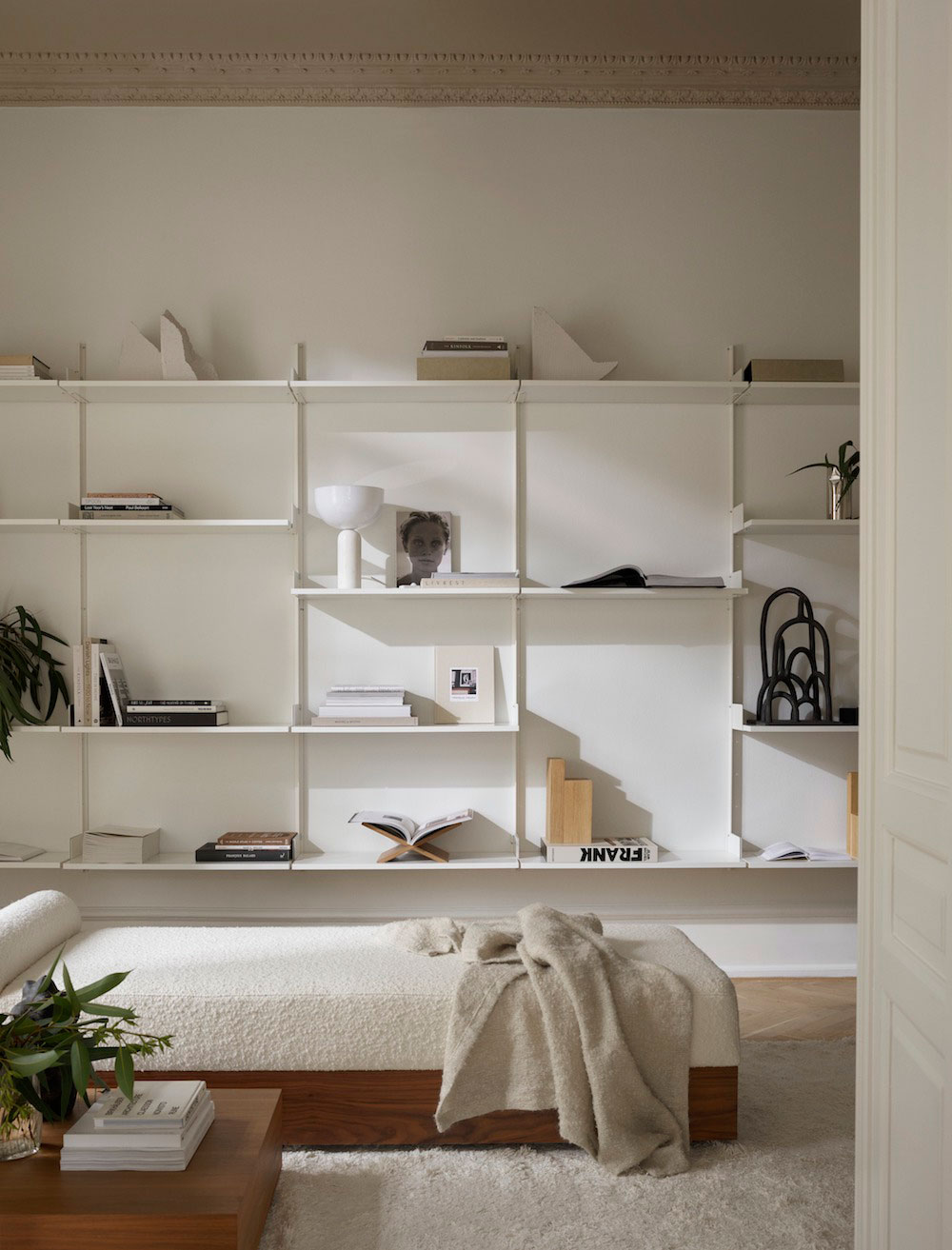 In addition to New Works' core collection of furniture, lighting, and objects, the exhibition displayed coming extensions to the Florence line -a shelving system and a new White Viola marble variation- along with the new Margin lighting series with linen drum shades designed by John Astbury.
Curious to see what the showroom used to look like? Take a peek here!
Photos: Mikkel Rahr Mortensen for New Works
---