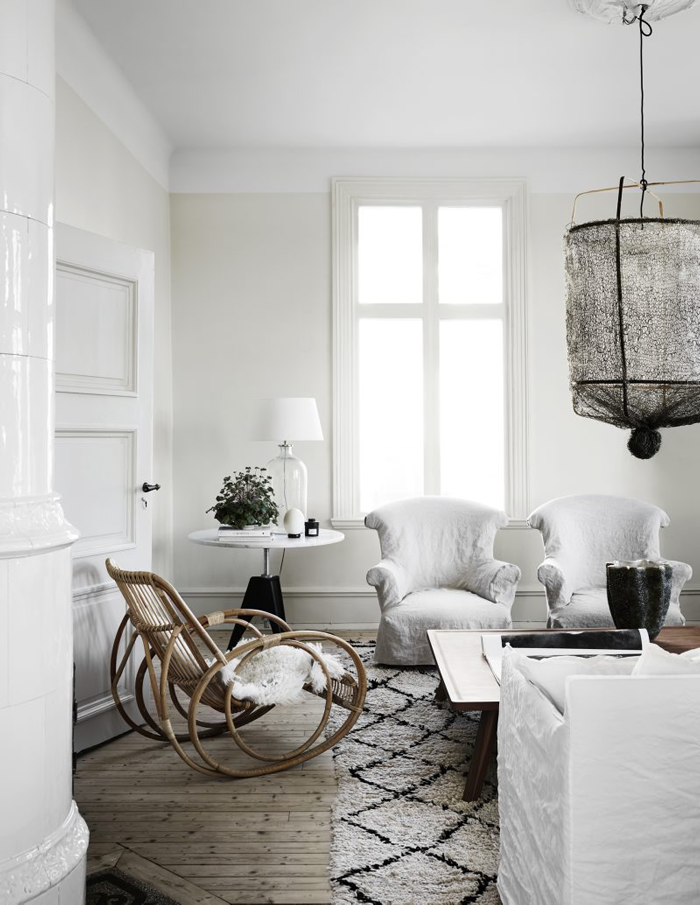 This is the home of Christian Duivenvoorden, co-founder and marketing manager of Artilleriet, an amazing decor and furnishings store in Gothenburg – A must if you find yourself on Sweden's West coast.
Artilleriet is well known among Scandinavian (and from around the world, really) designers, stylists and bloggers. Its reputation is built on its incredibly well-curated assortment, its beautiful photo shoots and inspiring interiors. It is therefore not surprising that one of the owners' home is just as amazing.
Christian lives together with his husband Björn in this gorgeous residence just outside of the city. It is a stunning place, with fabulous eclectic style, thanks to a perfect blend of vintage finds, iconic pieces with modern design. I just love how they effortlessly combine objects, furniture and art. There is something very personal, interesting and authentic about this interior. It is refined yet liveable and comfortable.
Who's moving in with me?
For more beautiful Scandinavian homes, browse the image gallery.
If you'd like to receive some of our best design news straight to your inbox, join the ND newsletter!
Styling: Lotta Agaton
Photos: Kristofer Johnsson via Residence
Note: I first wrote this article in January 2017. Since then, it was significantly updated and republished.
SaveSave
---