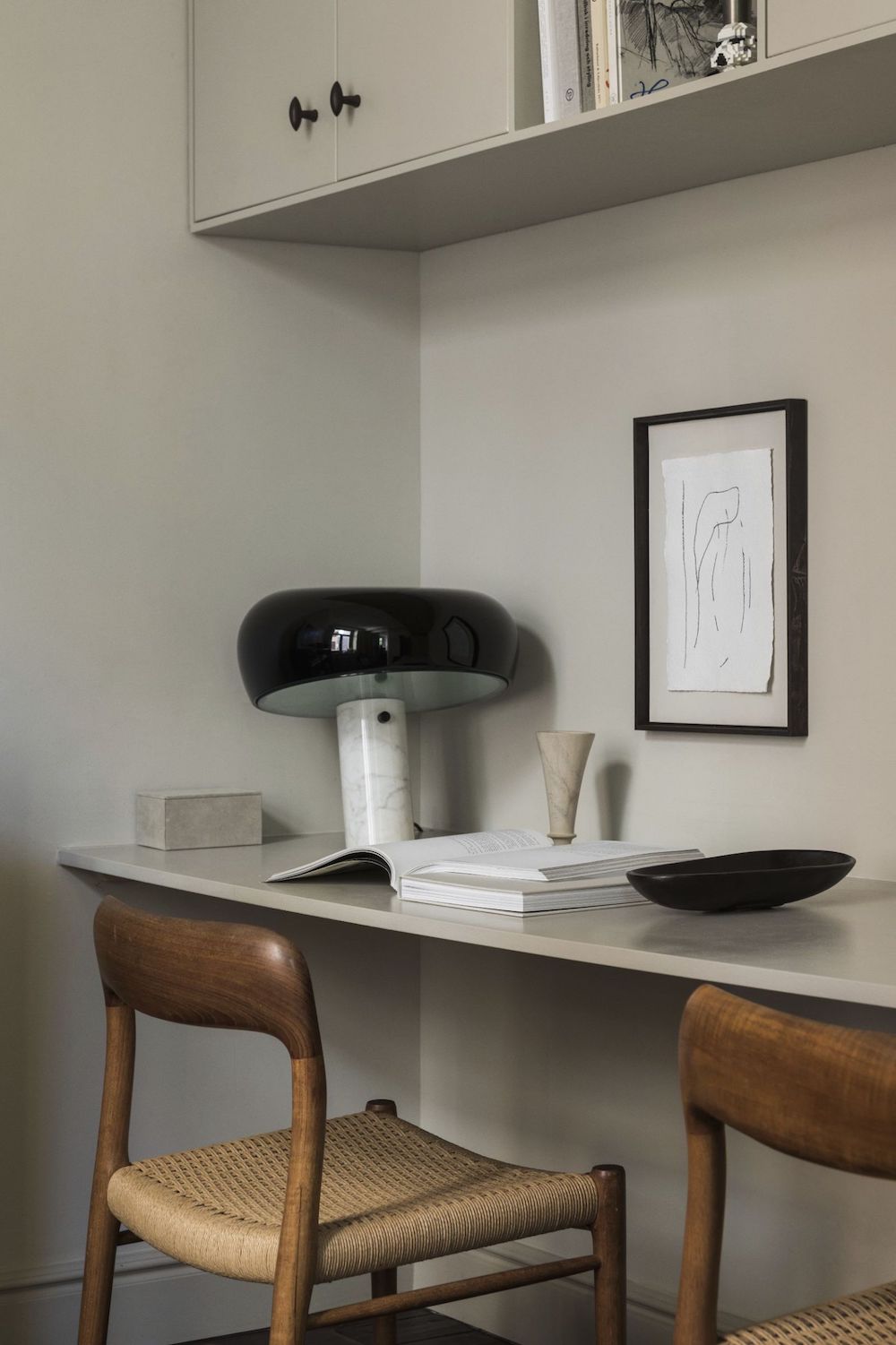 When autumn is around the corner, I always get a bunch of new coffee table books.
It is an easy way to update a space -hello, gorgeous new vignette- and it also makes me look forward to getting cozy and comfortable and cuddling up with a book even on fall's gloomiest days.
Here, I've gathered some of the most anticipated titles of the season, all inspirational, must-have books for design lovers.
Inspiring Family Homes
Gestalten, 2021
Set to be released in October, this gorgeous book edited by MILK Magazine will explore the spaces inhabited by modern families from around the world. It will contain beautiful pictures, insightful information, and practical tips to create a home that is adaptable and flexible without giving up on design and style.
Beata Heuman: Every Room Should Sing
Rizzoli, 2021
Discover the work of colorful and vibrant Swedish interior designer Beata Heuman in this beautifully crafted volume. Her innovative approach will change the way you think about decorating and creating a unique space.
By Design: The World's Best Contemporary Interior Designers
Phaidon Editors, 2021
A comprehensive and richly illustrated showcase of more than 100 of the most creative, influential, and innovative interior designers from around the world. I had the immense pleasure to be a nominator for this inspirational sourcebook.
Cabin Fever – Enchanting Cabins, Shacks, and Hideaways
Gestalten, 2021
This book presents stylish remote retreats in woodlands, on a mountain's peak, or overlooking the sea – All high-impact spaces on a small scale; modern hideaways to inspire you to escape the hustle and bustle.
Mid-Century Modern – High-End Furniture In Collectors' Interiors
Beta Plus Publishing, 2021
An essential book for all mid-century design aficionados, interior designers with a passion for the modernist 1950s, and for refined readers seeking inspiration for their own home.
Marimekko: The Art of Printmaking
Thames & Hudson, 2021
This book celebrates the 70th anniversary of Finnish company Marimekko by presenting more than a hundred of its most iconic designs, revealing also the stories behind the beloved patterns.
Nordic Garden Design
Cozy Publishing, 2021
This is a volume that gives you a breathtaking tour of the most stunning gardens in the north, whose unique atmosphere and considered design show the skill and vision of horticultural professionals and avid garden enthusiasts. It also offers insight into the plants, styles, and other special features of Nordic gardens in general.
Iittala
Phaidon Editors, 2021
Iittala brings together the 140-year history of the legendary brand for the first under one richly illustrated cover. Founded in 1881 as a small glass workshop, Iittala has grown over the years into a world-renowned ambassador of Finnish design – and, more broadly, of Nordic aesthetics – whose incomparably beautiful designs, advanced thinking and innovative manufacturing methods have not previously been documented on this scale.
Out Of The Woods – Architecture And Interiors Built From Wood
Gestalten, 2021
Wood has influenced countless architectural movements, from Japan to Scandinavia, and this book celebrates a material that is both ancient and extremely versatile. It is loved for its tactility, warmth and sustainability, and you'll discover innovative and inspiring ways architects are using this universal building material.
Elina Brotherus: Seabound, A Logbook
Kehrer Verlag, 2021
This is a photo book that takes you on a journey into the breathtaking landscapes of the Norwegian coast. In the images by the award-winning Finnish photographer Elina Brotherus, human figures merge with the landscape in various fascinating ways. The photographs are complemented by texts written by Elina Brotherus, Nicolai Tangen and Timo Valjakka.
---
Want to discover more beautiful coffee table books? Check out this 2020 roundup.
First photo: A corner of Lovisa Häger's home, captured by Mikael Lundblad
---