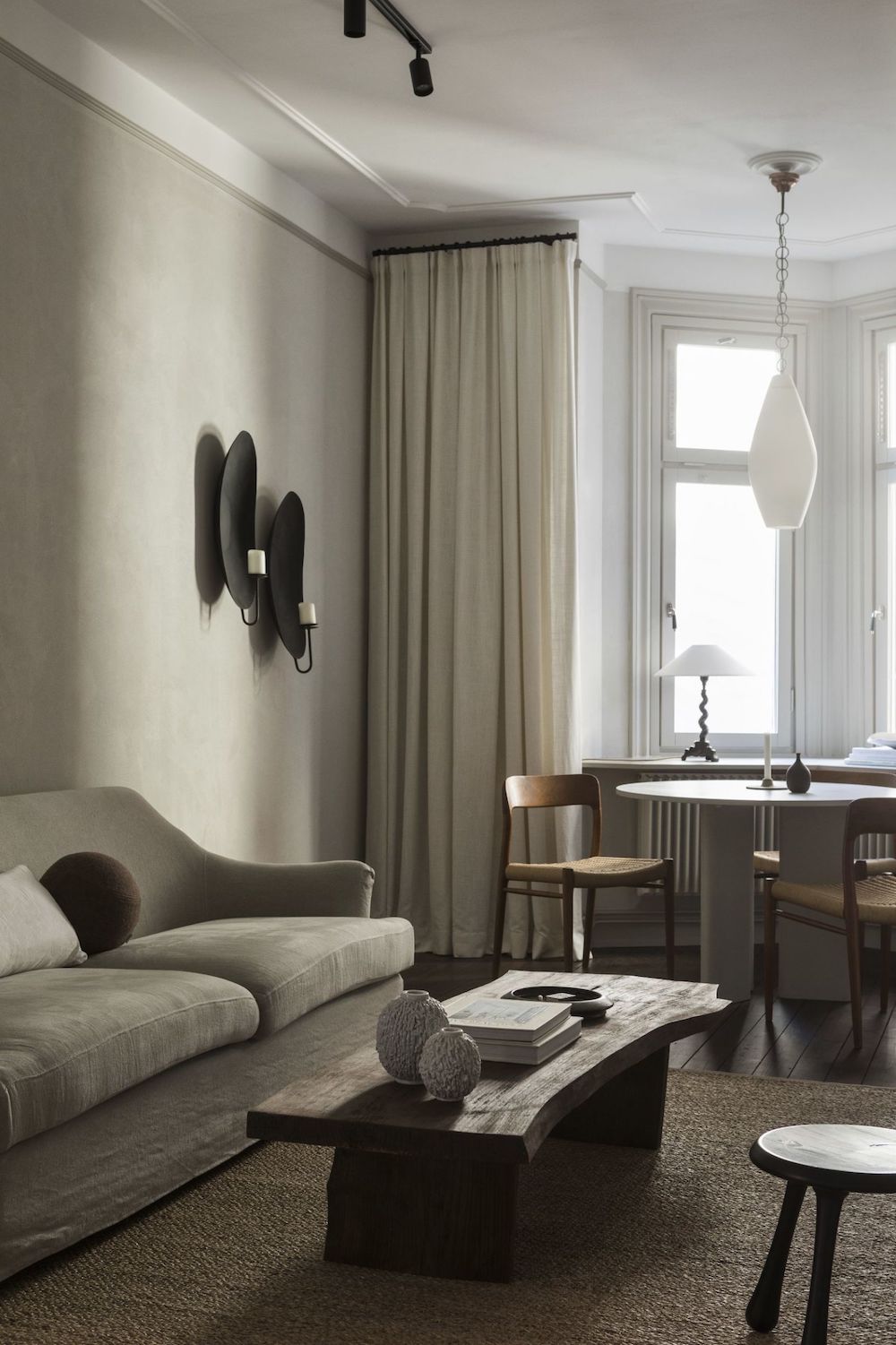 This is the home of blogger and Creative Director Lovisa Häger.
It is a fully renovated turn-of-the-century apartment on Kungsholmen, Stockholm.
The original floors were salvaged and oiled in a rich, dark brown hue. The walls were plastered, adding texture and depth. The color palette, consisting mostly of layers of beige, provides a simple, pared-down look with subtle contrasts.
Such a warm tone-on-tone design instantly creates a calm and inviting atmosphere, and having a color story throughout the house makes it cohesive and harmonious.
Häger's home reminds me of classic Belgian interiors, with lots of linen, sisal, natural stones and rustic ceramic, but with a modern twist.
The place is quite chic, yet it is filled with DIY pieces, like the dining table, coffee table, headboard, and artwork. The rest of the furnishing was mostly found at flea markets and auction houses.
I find this home very inspiring!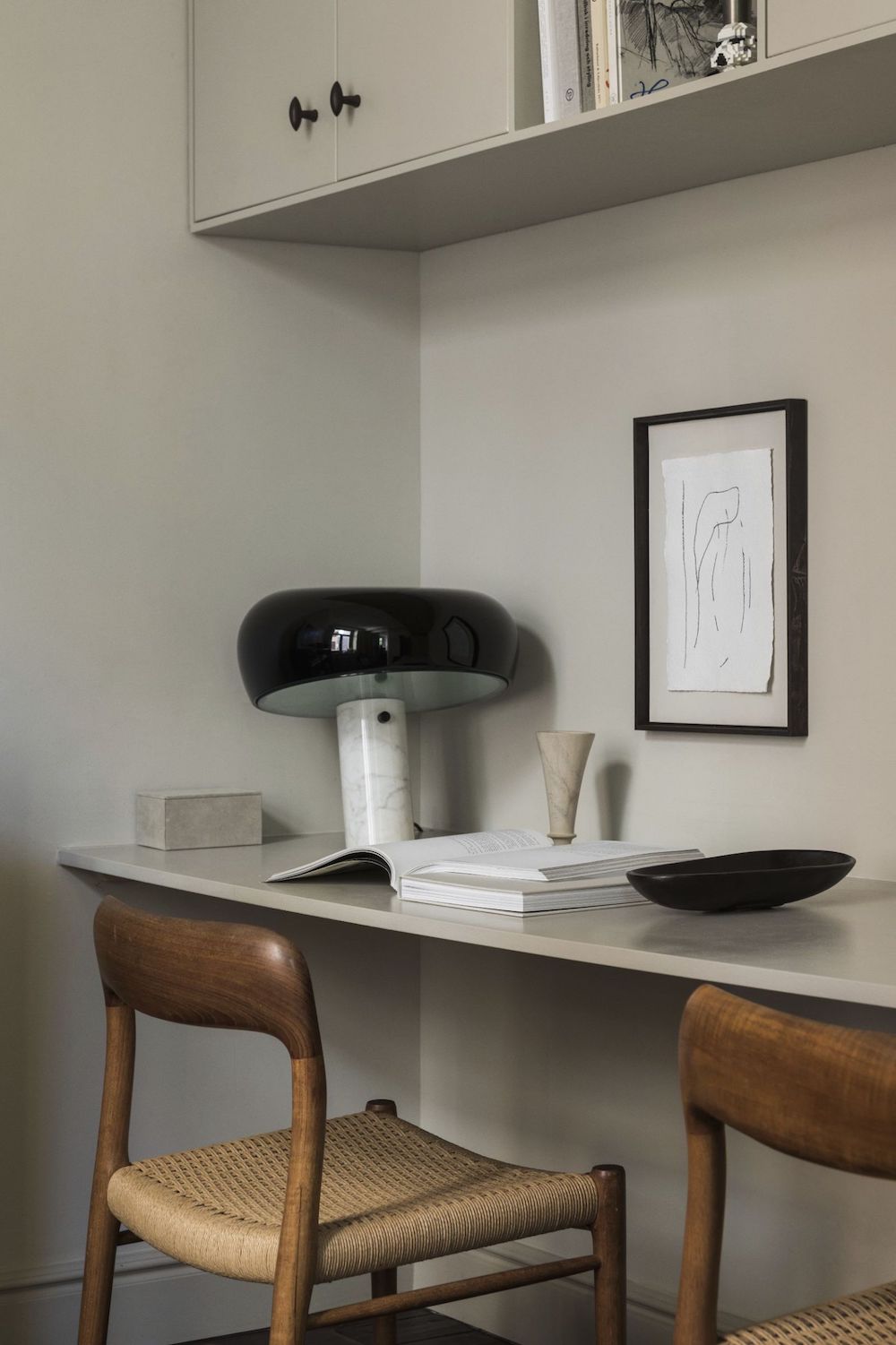 We've peeked inside Lovisa's previous home a few years back – Take a look to see how her style evolved!
Styling: Lovisa Häger
Photos: Mikael Lundblad for Residence
---