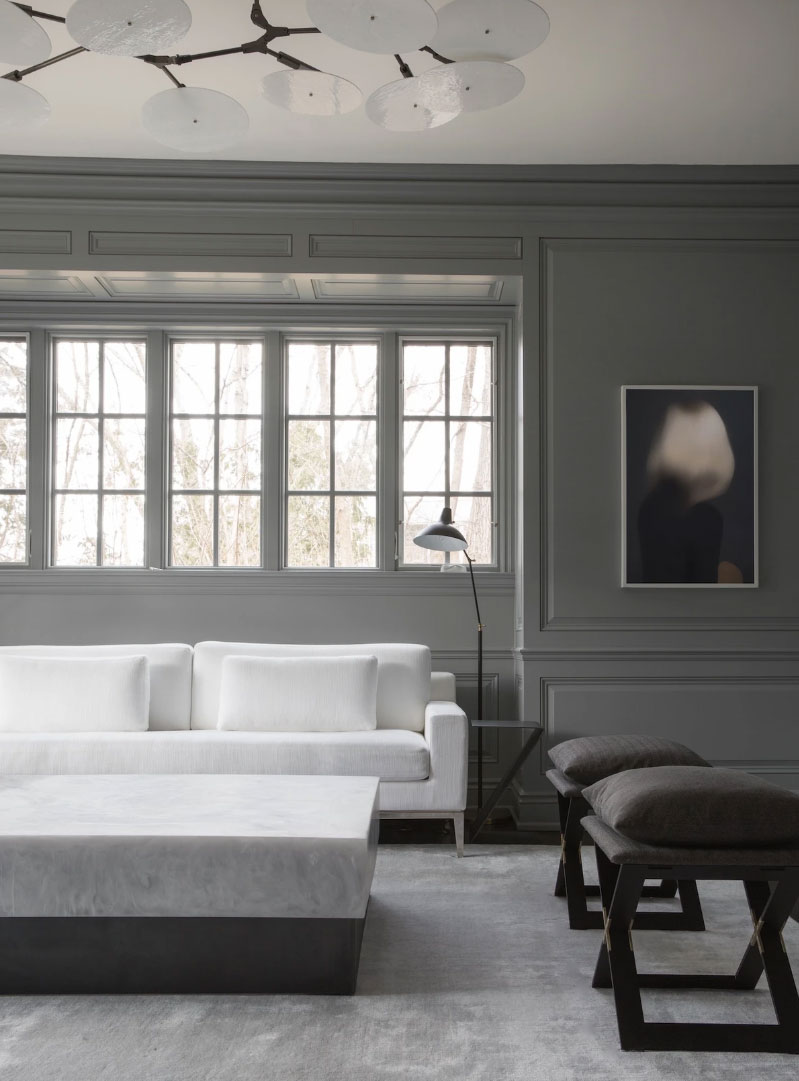 Whether they are about design, photography, art, architecture, food or interiors, we can't get enough of books.
With their beautiful covers, they are eye-catching additions to any room; with their content and images, they are the perfect source of inspiration.
Here, we've gathered a list of nine titles that get the Nordic Design team's stamp of approval.
.
Live Beautiful, by Athena Calderone, Harry N. Abrams (March 2020)
Beautiful design isn't just pleasant to look at; it improves the quality of our lives. In Live Beautiful, the highly anticipated design book by Athena Calderone, the EyeSwoon creator taps into her international network of interior decorators, fashion designers, and tastemakers to reveal how carefully crafted interiors come together.
---
.
Axel Vervoordt: Portraits of Interiors, by Michael Gardner, Laziz Hamani, et al., Flammarion (November 2019)
Seventeen homes demonstrate how Axel Vervoordt incorporates nature, art, and timeless interiors to create living spaces that encourage self-reflection, inspiration, and happiness. For a half-century, Axel Vervoordt's vision has been defined by a continual quest for harmony, beauty, and the creation of interior atmospheres that are rooted in the past, connected to the future, and imbued with today's comforts. These eighteen residences–from an urban New York penthouse or Moscow apartment to a waterfront estate in New England, and from a Tokyo dwelling to a Bordeaux wine château or a Wabi-Sabi farmhouse–reveal how art complements architecture and the elements of nature in an alchemy of Vervoordt expression.
---
.
Gathering: Setting the Natural Table, by Kristen Caissie with photography by Gemma Ingalls and Andrew Ingalls, Rizzoli (March 2020)
This beautiful volume celebrates entertaining and decorating in a meaningful and personal way, by integrating florals and artisanal handmade objects–whether it's porcelain, flatware, glassware, vases, or textiles–into tabletop designs. Gathering showcases creative tabletop ideas and styles for all seasons. These stylish interiors feature local, artisanal floral designs and handmade objects, capturing the current trend of living and decorating more mindfully and with one-of-a-kind objects.
---
.
Living with Nature: Decorating with the Rhythms of the Seasons, by Marie Masureel, Rizzoli (February 2020)
Invite nature inside by decorating the home with an ever-changing seasonal array of interior design accents–flowers, buds, fronds, seed heads, fruits, and other natural materials–gathered and repurposed from the garden, farm stand, fields, woods, and nature trails. (…) The book features illustrations that focus on only one house in order to demonstrate in practice how simple techniques and natural materials can create varied atmospheres throughout the year. Author Marie Masureel shows the reader a more mindful way of living and decorating, revealing easy methods of styling the home following a less-is-more aesthetic to create an atmosphere that is warm, relaxing, and beautiful.
---
.
The Touch: Spaces Designed for the Senses, by Kinfolk and Norm Architects, Gestalten (September 2019)
The Touch is a new collaboration between Nathan Williams of Kinfolk and Jonas Bjerre-Poulsen of Norm Architects that welcome readers into over 25 inspiring spaces where interior design is not only visually appealing but engages all of the human senses. (…) Readers are invited to explore how experiencing elements such as light, nature, materiality, color, and community can deliberately bring us back to our senses and imbue every day with a richer quality.
---
.
The Home Upgrade: New Homes in Remodeled Buildings, Tessa Pearson, Gestalten (September 2019)
Against a backdrop of growing cities and a changing approach to how we live, there are many reasons to refurbish a home. Our buildings must continue to evolve along with us?and that takes a little imagination. Societal shifts continue to impact our homes (…) and increasingly this means not bulldozing and building on top of the rubble, but working with what we have. Historic conversions celebrate the unexpected relationship between old and new, and adaptive reuse projects reinvent the buildings around us. Exploring the most extraordinary transformations of recent years by leading studios, The Home Upgrade is an exhilarating look at the boundless possibilities of reimagining a home.
---
.
Generation Next – Architects & Interior Designers Defining Tomorrow, Wim Pauwels, Beta-Plus publishing (June 2019)
Introducing the best young-designers-to-be, whether rule-breakers or defenders of tradition, upcoming architects design buildings and infrastructure that will define our cities for years to come. Their creativity, artistic drive, and commitment to innovation shapes the way we interact with the places we call home, whether that be urban center or rural retreat. This book illustrates projects by twenty of the most promising architects and designers under forty.
---
.
Paradise Found: Exceptional Homes in Extraordinary Places, by Graham Woods, Alma Viviers and Jessica Ross, Beta-Plus publishing (May 2019)
This title features a stunning array of residential designs, from a simple cottage on a remote island to a luxurious home set in a spectacular landscape. The private homes featured in Paradise Found boast a rich variety of different architecture and interior styles, but they all share a similar spirit. Fusing traditional European design with Asian, African, and Caribbean influences, the resulting unique homes reflect a keen sense of style. Featuring full-color photography, Paradise Found visits a selection of glorious houses and hideaways that are guaranteed to enchant and inspire
---
.
Architectural Digest at 100: A Century of Style, by Architectural Digest, Harry N. Abrams (October 2019)
Architectural Digest at 100 celebrates the best from the pages of the international design authority. The editors have delved into the archives and culled years of rich material covering a range of subjects. Ranging freely between present and past, the book features the personal spaces of dozens of private celebrities like Barack and Michelle Obama, David Bowie, Truman Capote, David Hockney, Michael Kors, and Diana Vreeland, and includes the work of top designers and architects like Frank Gehry, and David Hicks, India Mahdavi, to name a few.
---
.
Pin this for later:
.
First photo: Taken from the book Generation Next listed above
.
---