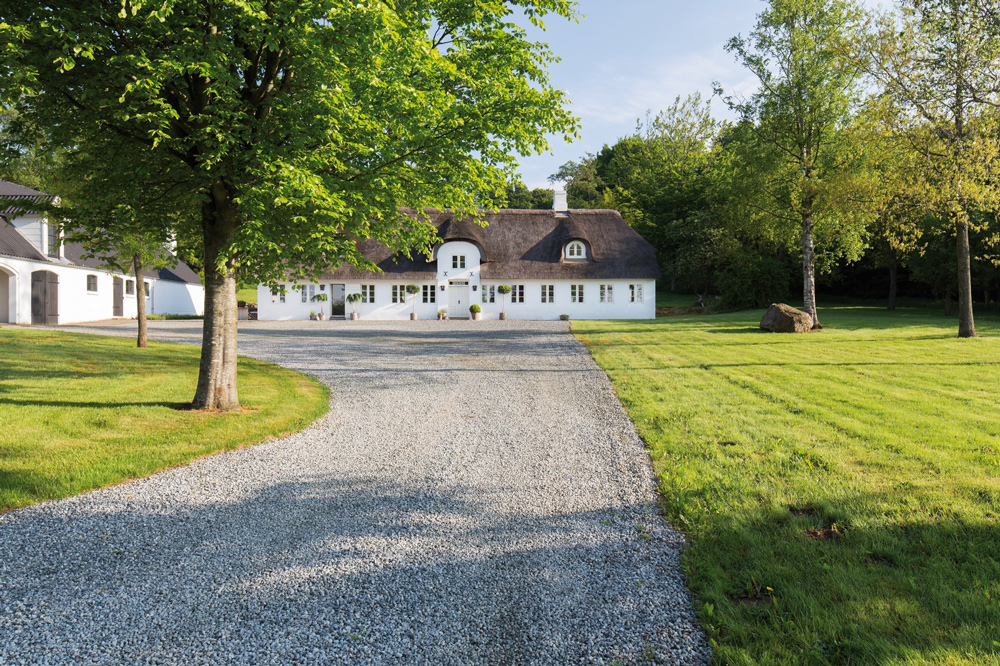 After showing you the gorgeous Dinesen Home in Copenhagen, today I'm taking you on a tour of the beautiful Dinesen Guest House in southern Jutland, Denmark. The historic 2600-square-foot farmhouse dating back to 1880 used to be the family's former residence, but it is now used by and for the company.
The owners enlisted the help of architect Jørgen Overby for the restoration, to modernize the home while preserving its original character.
Dinesen is renowned for its exceptional custom wood floors with extra wide and long planks – 12 inches wide and up to 26 feet long-, and you can admire their beauty in this interior, throughout the house. You'll also spot custom-built furniture like the dining table and bench made with the famous planks, a Stingray rocker by Thomas Pedersen, quilts and Tray tables by Hay, Spanish chairs by Borge Mogensen, lights by Tolomeo and Gubi, appliances by Smeg, as well as vintage finds.
What a perfect countryside getaway!
Photos: Dinesen
SaveSave
SaveSave
SaveSave
SaveSave
---