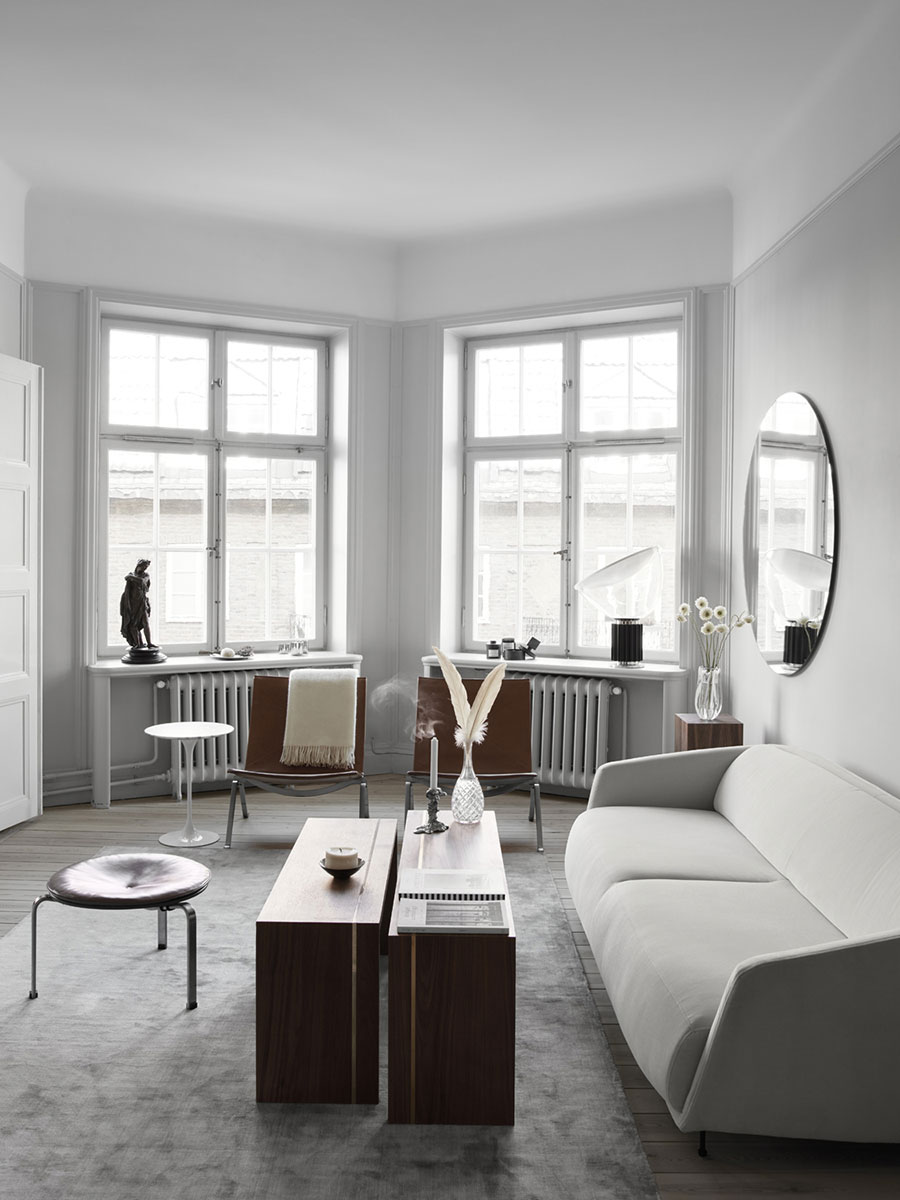 I've got a beautiful and classic home with Scandinavian elegance for you today!
Stockholm apartment is owned by Swedish interior designer and stylist Madeleine Asplund Klingstedt. She is also the creative mind behind furniture brand Lineaire, and you can spot some of her own products here – A table, a bench, a pedestal, and a bookstand.
Her place is highly curated with iconic design. Looking at the pictures below, it is easy to understand that Madeleine is into quality rather than quantity and that she thinks twice about adding something into her home. Making deliberate choices and surrounding yourself with things you love are key premises of what minimalism truly is. And I'll point out that it is uncluttered; Another tip on how to make your home look & feel luxurious on a budget.
What stood out to me is the use of a restrained and muted palette, and the very cohesive look throughout. Walls, baseboards, doors, shelves, and even kitchen cabinets are painted the same shade of grey. Madeleine also stuck to one type of wood when choosing her furniture and accessories. She also complemented the look with cognac leather, which matches very well the walnut accents.
Elegant, with a timeless quality and beauty – Very inspiring!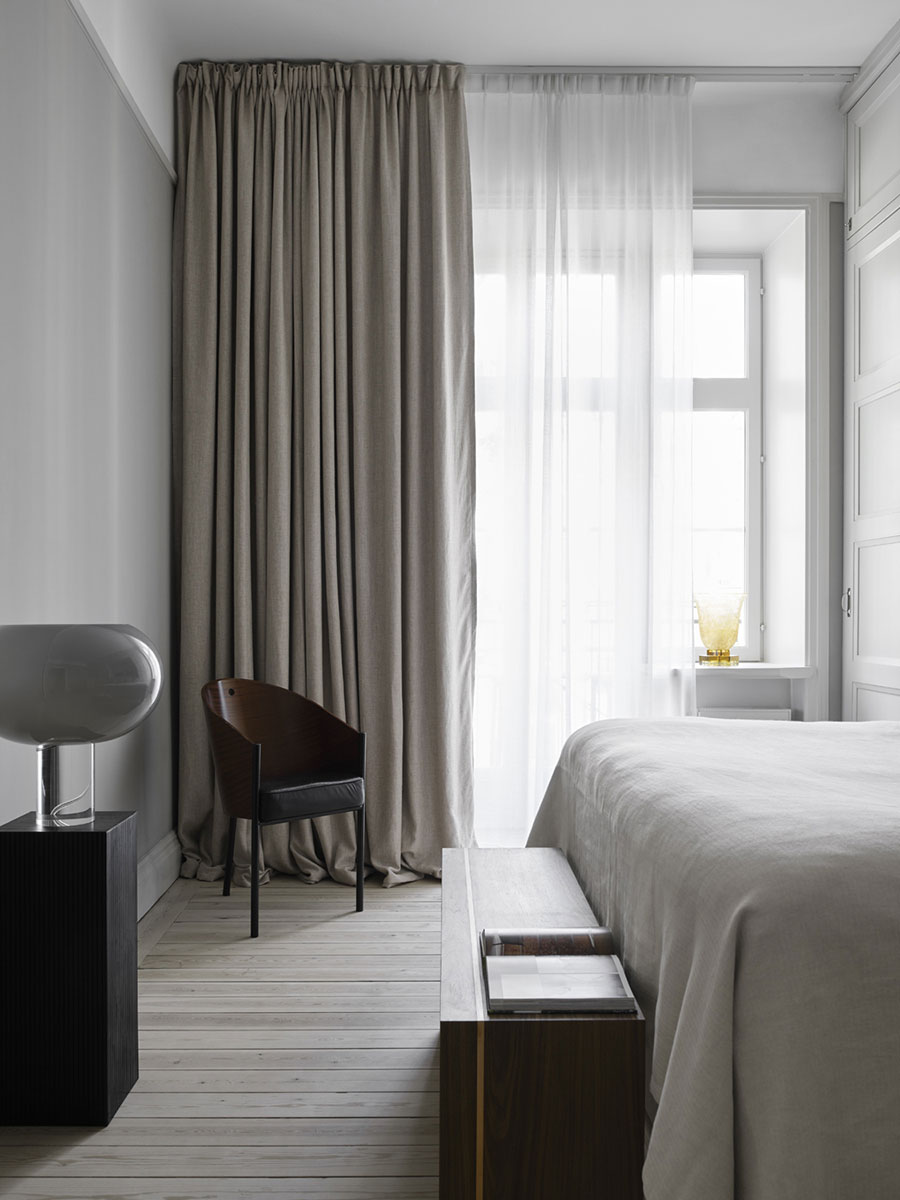 If you like this style, don't miss this refined Stockholm apartment in shades of grey!
Styling: Madeleine Asplund Klingstedt
Photos: Kristofer Johnsson for Residence Magazine
---