There is the general assumption that minimalism is about getting rid of all your stuff and living only with the bare minimum. That doesn't sound like much fun, right? If you are like me, you do have a wish list that includes a few (several?) pretty, shiny things for your home. After all, most interiors featured here are filled with beautiful chairs, lamps, vases, artwork, etc. that we'd love to own, too.
But minimalism has a spectrum, meaning my definition is likely to be different of somebody else's. There isn't just one way to go about it, and that is perfectly fine. Think about it: Is there truly a specific number of things one should own to be a minimalist? There are no rules. If you get a kick out of doing decluttering challenges, go ahead and have fun. I personally enjoy going through my stuff from time to time, purging my closet or kitchen cabinets to throw away, recycle, sell or donate, but narrowing down my possessions to 100 or less would generate a bit of anxiety. I'd stumble over details, and spend too much time wondering if my toddler's sippy cup and the household's vacuum cleaner have to be included in the list or not…
What I do appreciate, however, is to buy less, but better. As mentioned several times on the blog before, I strongly believe in thoughtful consumption – Avoiding excess and focusing on what is essential = what makes us happy. Being mindful about what we own, shopping with intent for purposeful items that will bring joy. Surrounding ourselves only with things we truly love. Living with less clutter to create a serene home. And this is what minimalism truly is about.
Minimalism is a way of life, a state of mind, a long process in which one learns with trials and errors, a will to be & do better.
Here, I'm sharing with you 12 short quotes that summarize it well. They are nice reminders to embrace a simpler, but deeper -and hopefully happier- life.
.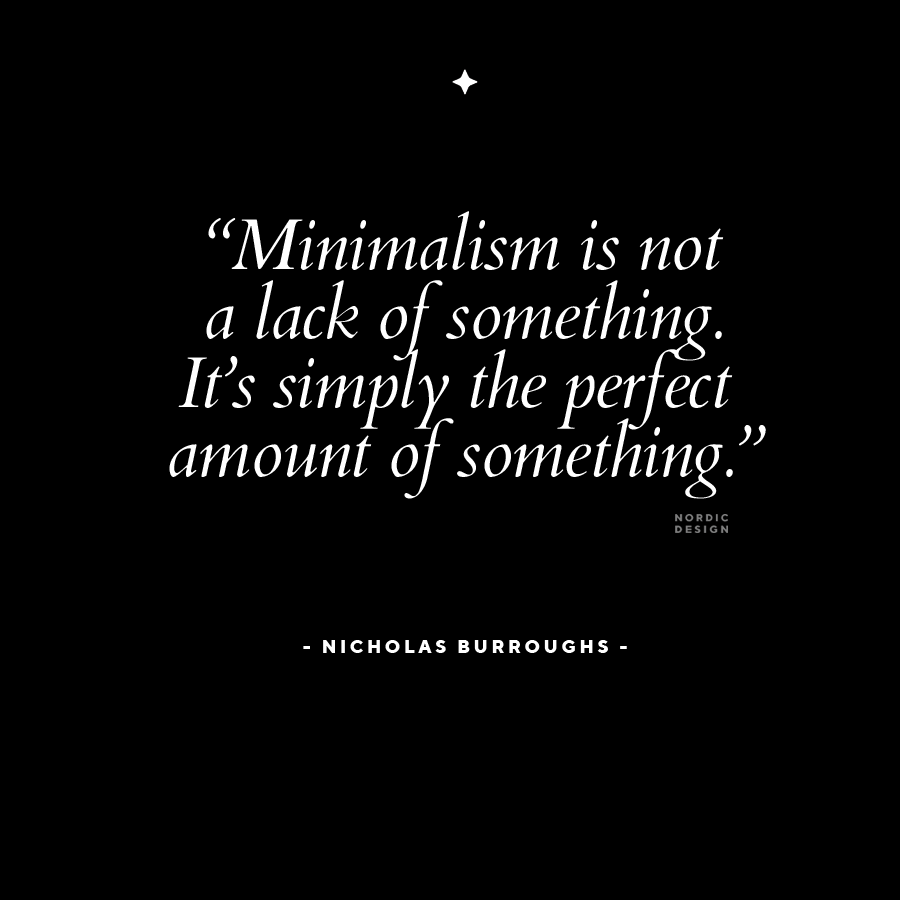 What is your take on minimalism? Are you already embracing this lifestyle? What do you do on a daily basis to simplify your life or your home?
Photos: Erik Lefvander for Frama
Note: I first wrote this article in January 2018. Since then, it was significantly updated and republished.
SaveSave
SaveSave
SaveSaveSaveSave
SaveSave
SaveSave
SaveSave
SaveSave
SaveSave
SaveSave
SaveSave
SaveSave
SaveSave
SaveSave
SaveSave
SaveSave
SaveSave
SaveSave
SaveSave
---