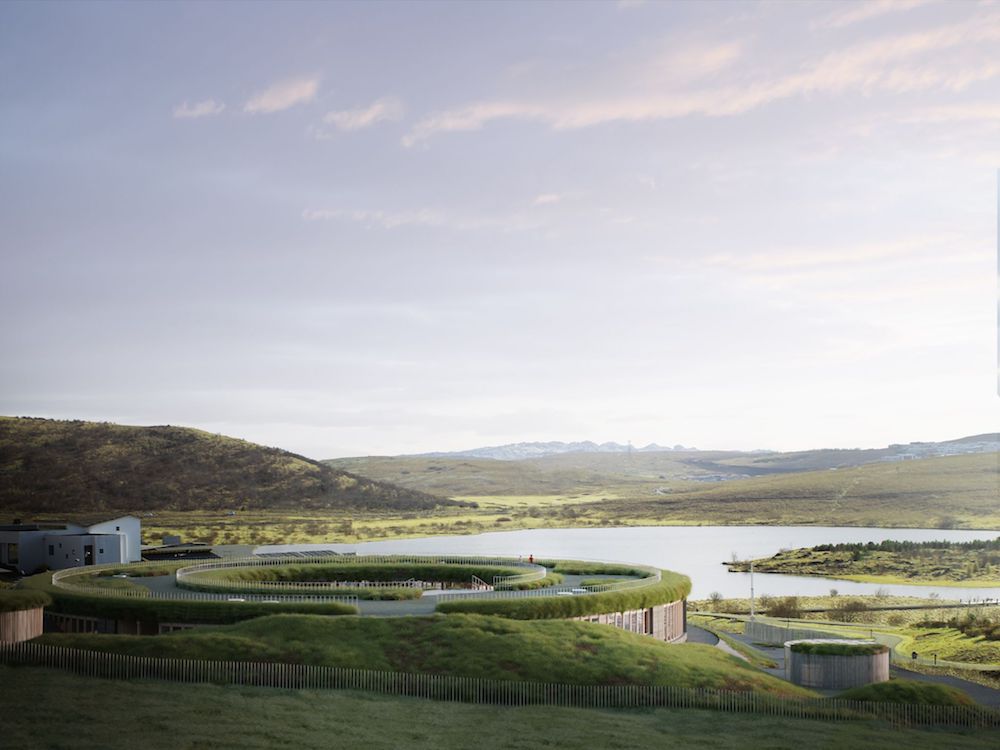 Good design influences all aspects of human life, and research shows that our perspective of the world was highly impacted by the architecture we encountered as children.
And we can shape these future perspectives with the right environments.
Supporting child-centric design and creating places that encourage learning, play, social interaction, safety and health, is our collective responsibility. We should all share a humanistic, pragmatic, and sustainable point of view, and rethink the architectural experience of our younger generation.
Alexandra Nikolova and Jonas Aarsø, founders of architecture and design studio n/a, did just that, with a proposal for a kindergarten in Iceland.
"Only by investigating the past and try to understand the present, can we sketch the future." – n/a
Their approach is rooted in Scandinavian culture, with a strong focus on functional aesthetics, user-oriented design, and environmental awareness.
The Copenhagen-based duo envisioned the project 'Grænulaut', inspired by the country's breathtaking landscapes, and building traditions.
It was important for them to blur the lines between indoors and outdoors, and to foster a strong connection with nature, where "children can perceive and create, watch, hear, touch, and smell." The building is tucked into the existing slope, like embedded into its surroundings.
The construction of the building is cross-laminated timber (CLT) elements with turf façade and a green roof.
"The circular shape of the building has many readings; for one, it is an including shape which shelters the kids from the harsh wind, and gives them a place of democracy and a visual connection throughout the building. It also refers to the cycle of nature, a cycle economy where nothing is wasted. A growing debate about the 'Doughnut economics', which requires us to stay within the limits that the Earth can sustain." – n/a
Beautiful space, isn't it?
You might also want to check out this other kindergarten project in Denmark from a few years ago – It's absolutely stunning.
Visuals: n/a
---