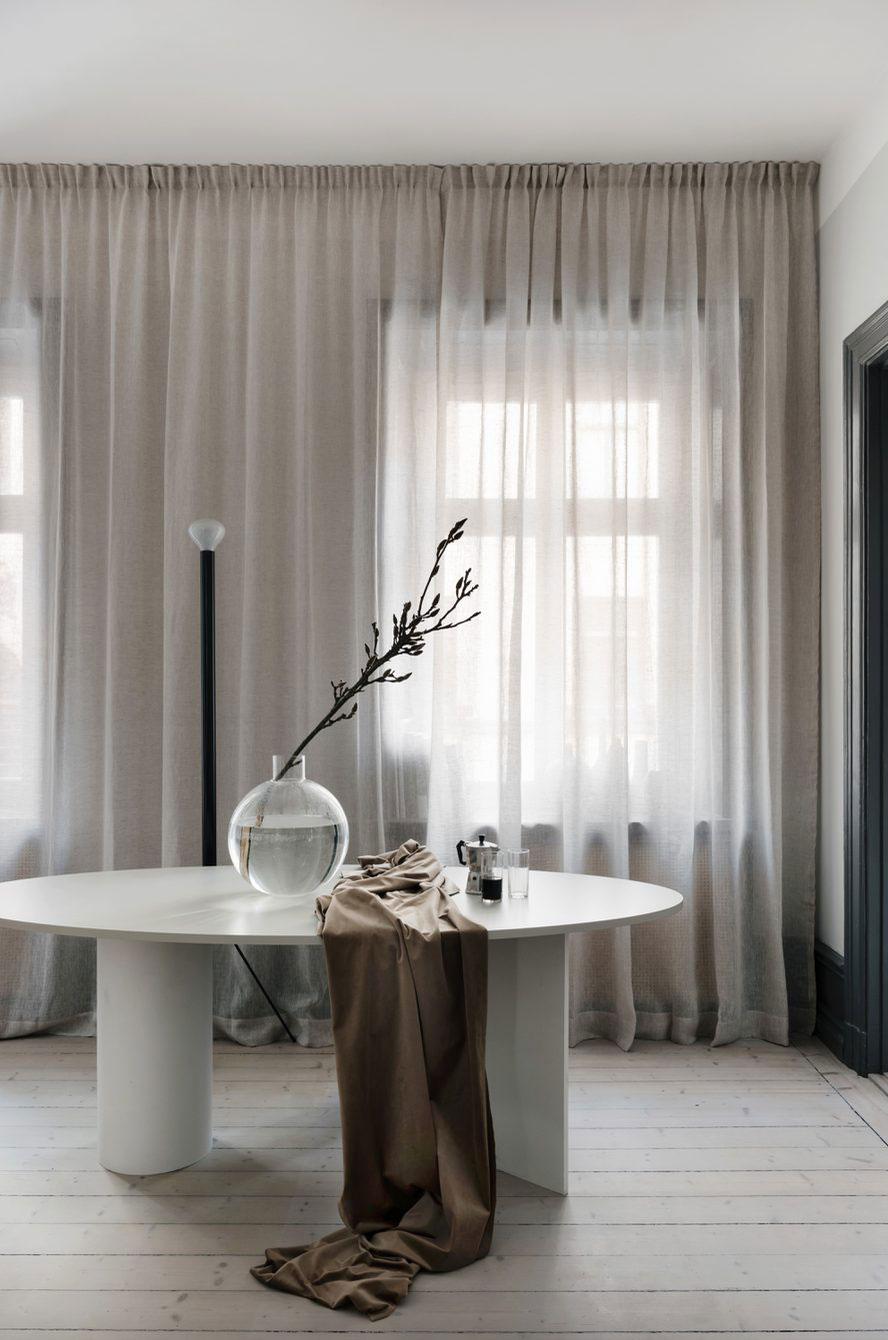 Back in the fall of 2018, Lovisa Häger launched her Lair collection, which consists of pedestals, table legs and table tops in different sizes and lengths. All elements are inter-changeable. You can combine them in different ways giving you the possibility to create different pieces of furniture for multiple purposes.
For instance, you can swap your dining table's legs for taller ones to create a sideboard, or you can add another leg to your coffee table and you've got new design.
Lovisa's goal was to offer multifunctional furniture, with longevity and sustainability in mind. "I want to create furniture that contributes to sustainability by choosing variation over to buy new, which has a strong sense of design and is available to everyone."
I liked Lair when it was released, but seeing it in situ over the last few months, in beautiful interiors with tasteful styling, is what turned me into a big fan. Indeed, I've spotted the collection in a few homes featured in Nordic Design lately, and I am totally sold!
To show you just how versatile and stylish the collection is, I've selected a few pictures of inspiring spaces in which you can see Lovisa's creations. Enjoy!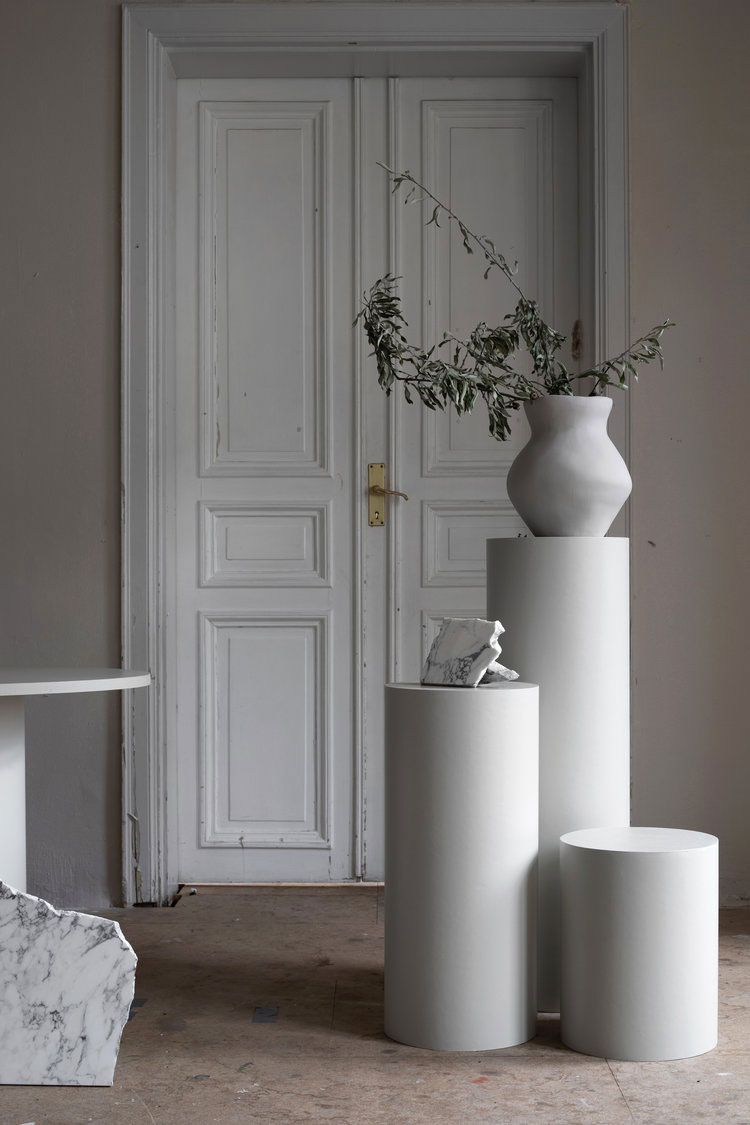 Photo: Calle Ström
Photo: Jesper Florbrant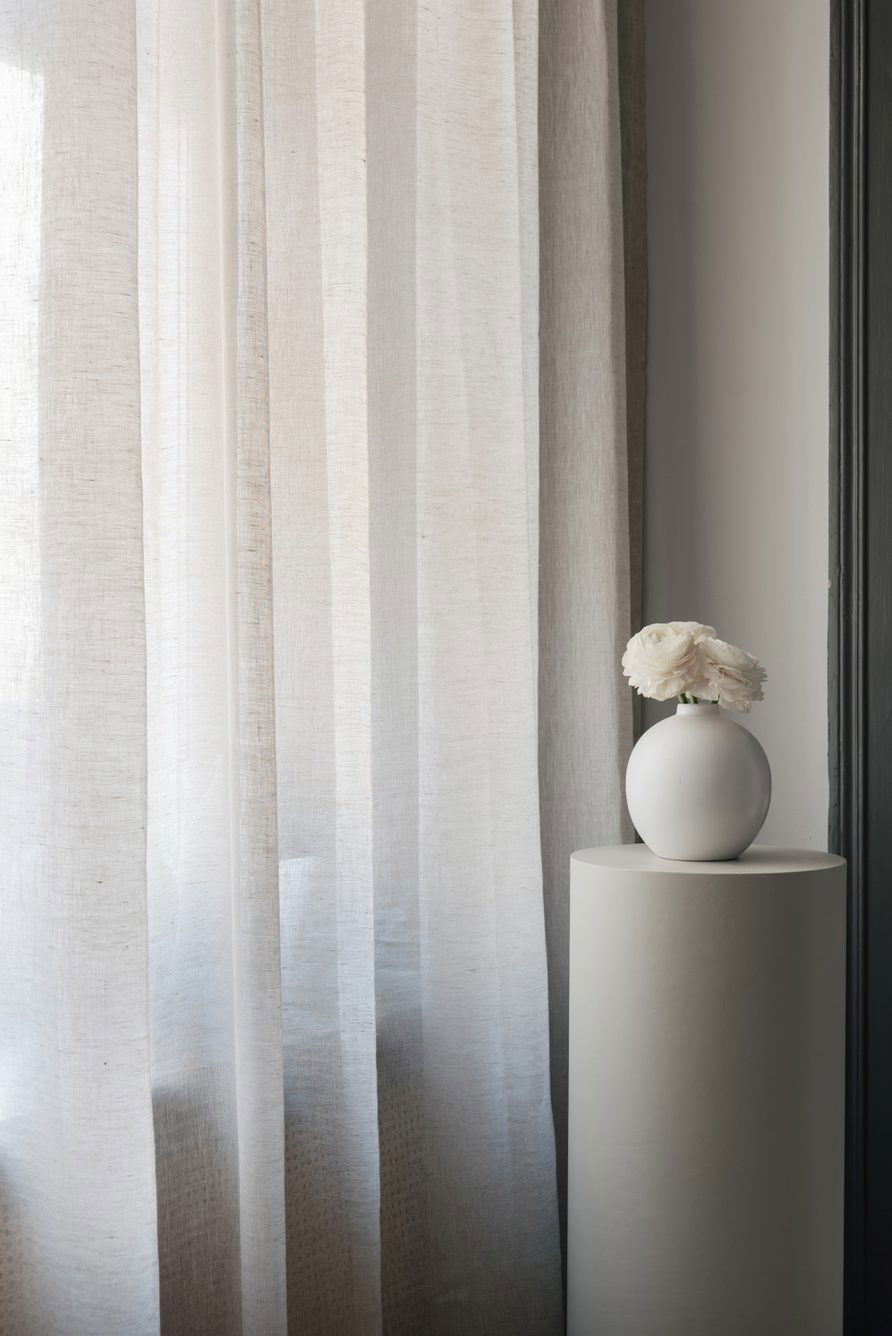 Photo: Jesper Florbrant
Photo: JM
Above, a beautiful Lair side table, as well as a great IKEA hack from Lovisa: A headboard made with kitchen cabinet fronts! Clever.
Photo: Jesper Florbrant
Photo: Jesper Florbrant
Wall of Art's gorgeous showroom in Stockholm, shown above. Lair can be spotted three times here, see the pedestal, the coffee table, as well as the dining table.
Photo: Jesper Florbrant
Photo: Patrik Hagborg
Photo: Hans Andersson
Inspired by Lovisa's styling? Have a look at this lovely interior with a monochromatic design scheme.
Photo at the top: Jesper Florbrant
---